Miss World 2021 will be the 70th edition of the Miss World pageant, which will take place on December 16, 2021, at the José Miguel Agrelot Coliseum in San Juan, Puerto Rico. Toni-Ann Singh of Jamaica (Miss World 2020) will crown the event's winner. After a five-year break, the swimsuit competition will return this year.
Out of 115 countries, 103 contestants from different countries have been confirmed to compete. Iraq and Somalia are the two countries that are making their debut in the contest.
While Sint Maarten, Estonia, Namibia, St. Lucia, Côte d'Ivoire, Guinea, Uruguay, Belize, Cameroon, Madagascar, Norway, Serbia, and Zambia are making their comeback to Miss World 2021 after a brief pause.
You will find all the contestant bio and profiles here in the coming days. You can also follow our website for Miss Universe 2021 contest.
Miss World History
The Miss World pageant was held for the first time in 1951 as part of the UK festival. For the first time, such an unusual competition drew a large crowd. Almost the entire United Kingdom enjoyed it. Kiki Haakonson, the Swedish beauty won the first-ever Miss World title.
Eric Morley laid the groundwork for it. With his effective public relations, he has quickly brought this competition up to par with other popular global events (World Cup and Olympics).
The BBC had the broadcast rights to the competition from 1959 to 1979. Following that, the contract was with Thames TV until 1980-88. The competition's popularity was at an all-time high at the time.
Reita, who was born in 1945, was the first woman of Indian and Asian descent to win the Miss World title in 1966. Despite not making beauty and glamor her career, she completed her medical studies and made it her career after modeling for a year. Rita returned to the fashion world in 1998, nearly two decades later, as a judge for Femina Miss India.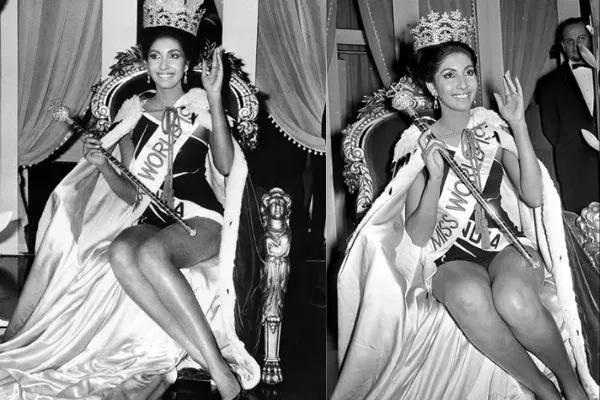 When will miss world 2021 be held
The contest was scheduled to be held on 16th December at 7 PM Puerto Rico time. But just before one night the final was postponed due to the Covid outbreak and later Miss World organizers have announced that the final will be held in March 2022.
Here is the complete list of Miss World 2021
| | | | |
| --- | --- | --- | --- |
| Sl No | Name | Age | Country |
| 1 | Amela Agastra | 18 | Albania |
| 2 | Ruth Carlos | 24 | Angola |
| 3 | Amira Hidalgo | 23 | Argentina |
| 4 | Mirna Bzdigian | 19 | Armenia |
| 5 | | | Aruba |
| 6 | Sienna Evans | 24 | Bahamas |
| 7 | Daria Goncharevich | 20 | Belarus |
| 8 | Celine Van Ouytsel | 25 | Belgium |
| 9 | Markeisha Young | 21 | Belize |
| 10 | Alondra Mercado | 19 | Bolivia |
| 11 | Adna Biber | 19 | Bosnia and Herzegovina |
| 12 | Palesa Molefe | 22 | Botswana |
| 13 | Caroline Teixeira | 23 | Brazil |
| 14 | Kathlyn Archibald-Drew | 20 | British Virgin Islands |
| 15 | Eva Dobreva | 21 | Bulgaria |
| 16 | Phum Sophorn | 19 | Cambodia |
| 17 | Audrey Monkam | 24 | Cameroon |
| 18 | Svetlana Mamaeva | 21 | Canada |
| 19 | Rashana Hydes | 24 | Cayman Islands |
| 20 | Carol Drpic | 21 | Chile |
| 21 | Jiang Siqi | 21 | China |
| 22 | Andrea Aguilera Arroyave | 23 | Colombia |
| 23 | Olivia Yace | 23 | Cote d'Ivoire |
| 24 | Tamara Dal Maso | 23 | Costa Rica |
| 25 | | | Croatia |
| 26 | | | Cuba |
| 27 | Karolina Kopincova | 22 | Czech Republic |
| 28 | | | Denmark |
| 29 | Emmy Peña | 24 | Dominican Republic |
| 30 | Amar Pachero | 24 | Ecuador |
| 31 | Nicole Alvarez | 27 | El Salvador |
| 32 | Rehema Muthamia | 25 | England |
| 33 | Lucila Benita | 21 | Equatorial Guinea |
| 34 | Karolin Kippasto | 24 | Estonia |
| 35 | Rediet Berhanu | 27 | Ethiopia |
| 36 | Emilia Lepomäki | 23 | Finland |
| 37 | April Benayoum | 22 | France |
| 38 | | | Georgia |
| 39 | Monique Mawulawe Agbedekpui | 20 | Ghana |
| 40 | Janice Sampere | 23 | Gibraltar |
| 41 | Anna Pavlidou | 22 | Greece |
| 42 | Prescilla Larose | 22 | Guadeloupe |
| 43 | Michelle Calderon | 20 | Guatemala |
| 44 | Nene Bah | 24 | Guinea |
| 45 | Itchacénia Da Costa | 21 | Guinea-Bissau |
| 46 | Erlande Berger | 24 | Haiti |
| 47 | Dayana Bordas | 24 | Honduras |
| 48 | Lili Totpeti | 20 | Hungary |
| 49 | Hugrun Birta Egilsdottir | 22 | Iceland |
| 50 | Manasa Varanasi | 24 | India |
| 51 | Carla Yules | 25 | Indonesia |
| 52 | Maria Frhad Salem | 20 | Iraq |
| 53 | Pamela Uba | 25 | Ireland |
| 54 | Claudia Motta | 21 | Italy |
| 55 | Khalia Hall | 25 | Jamaica |
| 56 | Tamaki Hoshi | 18 | Japan |
| 57 | Nazerke Karmanova | 23 | Kazakhstan |
| 58 | Sharon Obara | 19 | Kenya |
| 59 | Alina Omorova | 24 | Kyrgyzstan |
| 60 | Phonvilai Luanglath | 24 | Laos |
| 61 | Emilie Boland | 25 | Luxembourg |
| 62 | Jia Ni Yuan | 28 | Macau |
| 63 | Nellie Anjaratiana | 24 | Madagascar |
| 64 | Lavanya Sivaji | 25 | Malaysia |
| 65 | Naomi Dingli | 26 | Malta |
| 66 | Angélique Sanson | 25 | Mauritius |
| 67 | Karolina Vidales Valdovinos | 24 | Mexico |
| 68 | Tatiana Ovcinicova | 23 | Moldova |
| 69 | Burte-Ujin Anu | 23 | Mongolia |
| 70 | Natalija Labovic | 28 | Montenegro |
| 71 | Annerie Maré | 26 | Namibia |
| 72 | Namrata Shrestha | 24 | Nepal |
| 73 | Lizzy Dobbe | 21 | Netherlands |
| 74 | Sheynnis Palacios | 21 | Nicaragua |
| 75 | Oluchi Madubuike | 25 | Nigeria |
| 76 | Anna Leitch | 27 | Northern Ireland |
| 77 | Amine Storrød | 21 | Norway |
| 78 | Krysthelle Barretto | 25 | Panama |
| 79 | Bethania Borba | 20 | Paraguay |
| 80 | Paula Montes Pastor | 25 | Peru |
| 81 | Tracy Maureen Perez | | Philippines |
| 82 | Karolina Bielawska | 21 | Poland |
| 83 | Lidy Andrade Alves | 25 | Portugal |
| 84 | Aryam Díaz Rosado | 23 | Puerto Rico |
| 85 | | | Romania |
| 86 | | | Russia |
| 87 | Naomie Nishimwe | 22 | Rwanda |
| 88 | Tyler Theophane | 23 | Saint Lucia |
| 89 | Claudia Todd | 25 | Scotland |
| 90 | Penda Sy | 24 | Senegal |
| 91 | Andrijana Savić | 21 | Serbia |
| 92 | Khai Ling Ho | 18 | Singapore |
| 93 | Lara Mateo | 24 | Sint Maarten |
| 94 | Leona Novoberdaliu | 25 | Slovakia |
| 95 | Maja Čolic | 21 | Slovenia |
| 96 | Khadija Omar | 20 | Somalia |
| 97 | Shudufhadzo Musida | 25 | South Africa |
| 98 | Tara Hong | 21 | South Korea |
| 99 | Bakhita Nhial | 20 | South Sudan |
| 100 | Ana Garcia | 23 | Spain |
| 101 | Sadé Greenwood | 18 | Sri Lanka |
| 102 | Gabriella Lomm Mann | 26 | Sweden |
| 103 | Juliana Rugumisa | 23 | Tanzania |
| 104 | Jeanine Brandt | 25 | Trinidad and Tobago |
| 105 | Amani Layouni | 22 | Tunisia |
| 106 | Dilara Korkmaz | 23 | Turkey |
| 107 | Elizabeth Bagaya | 26 | Uganda |
| 108 | Aleksandra Yaremchuk | 22 | Ukraine |
| 109 | Shree Saini | 25 | United States |
| 110 | | | United States Virgin Islands |
| 111 | Valentina Camejo | 23 | Uruguay |
| 112 | Alejandra Conde | 24 | Venezuela |
| 113 | Do Thi Ha | 20 | Vietnam |
| 114 | Olivia Harris | 18 | Wales |
| 115 | Vanessa Ukevwe Chinyemba | 23 | Zambia |
The top 27- Talent
Miss Ireland
Miss Ecudor
Miss England 2021
Miss Belgium 2021