Karolina Vidales Valdovinos is the Miss World Mexico and she represented Mexico in Miss World in Puerto Rico.
Karolina Vidales, Miss Mexico and front-runner in the Miss World competition.
Karolina Vidales, who was crowned Miss Mexico 2021 on Saturday, July 3 at Lago Di Como in Chihuahua, is a serious contender for the 2021 Miss World title.
Karolina Vidales Valdovinos Wiki
| | |
| --- | --- |
| Name | Karolina Vidales Valdovinos |
| Country | Mexico |
| Date of Birth | December 3, 1996 |
| Age | 25 |
| Height | 1.75 M |
| Instagram | karolinavidales (Karolina Vidales) |
Karolina Vidales was born in the municipality of Jiquilpan, Michoacán, on December 3, 1996. She received first place in her generation's achievement and graduated with honours from the University of Guadalajara as a Bachelor of International Business.
The National Center for the Evaluation of Higher Education gave her the Ceneval Award for Performance of Excellence Egel on September 19, 2019, with a total of 1,826 winners countrywide, out of a total of 1.3 million students who applied for the Egel exam.
Karolina Vidales, who is originally from Jiquilpan, Michoacán, speaks Spanish, English, French, and German fluently. Miss Mexico 2021 will represent her country at Miss World 2021, which will be held in Puerto Rico.
The stunning 25-year-old woman, who stands 1.75 m tall, has a strong chance of winning the world title. The beauty queen has been preparing for this moment since 2018, and she considers Miss World to be one of the most difficult pageants.
Read- Ruth Carlos: Miss World Angola 2021
Because the primary goal is for aspirants to have a complete profile, which includes being intellectually prepared and having a strong commitment in addition to physical beauty. She believes that beauty pageants have evolved over time and now prioritize human warmth and personal integrity over physical beauty.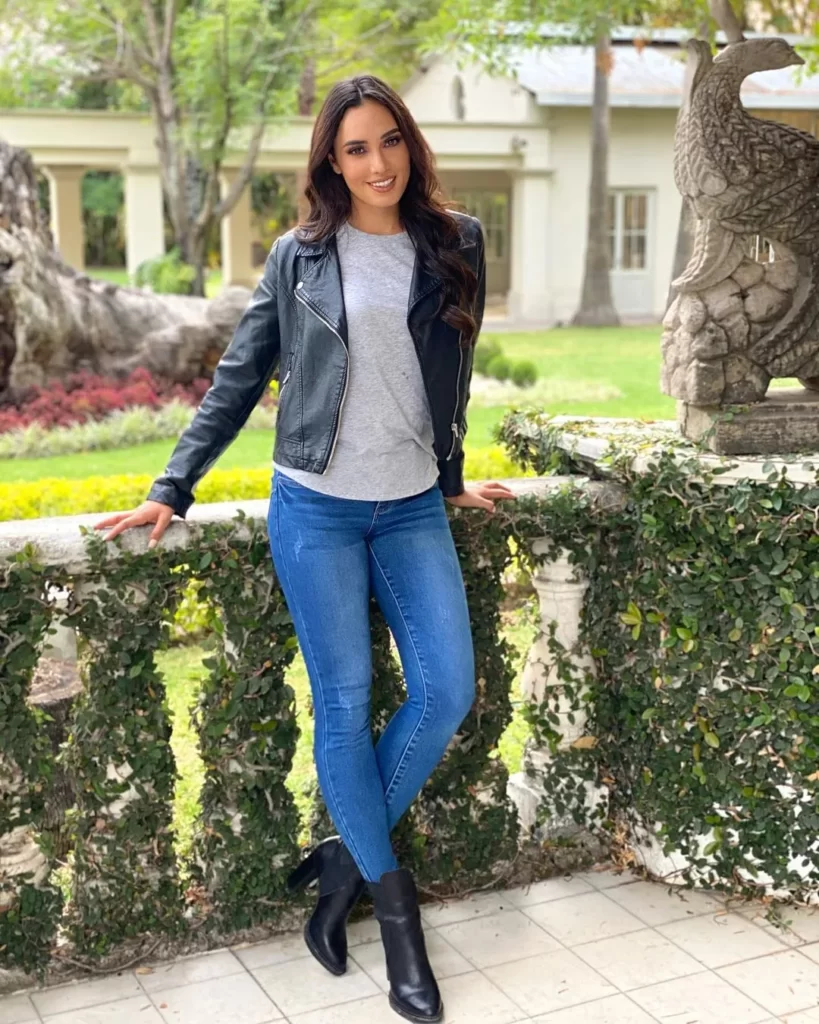 Karolina Vidales Valdovinos, the successor to Miss Mexico 2019, Ashley Alvdrez, holds a bachelor's degree in international relations and is fluent in English, French, and German.
Read- Amela Agastra: Miss World Albania 2021
Karolina also pursued additional studies in business administration at Hochschule Osnabruck University in Germany. She had recently completed the Ceneval exam with flying colors.
Karolina, a fan favorite in the Miss Mexico 2021 pageant, wowed everyone with her personality and charm. In a recent interview, she stated that she had always wanted to be a beauty queen and, more specifically, to represent her state, Michoacán, and her country in international competitions.
She sees it as a boon to our culture and roots. She was a receptionist and medical recorder at Centro de Salud Jiquilpan before enrolling in high school in Guadalajara, Mexico, where she earned her bachelor's degree in business administration from 2015 to 2019.