Palesa Molefe, 22, was crowned Botswana's new beauty queen, succeeding 2019 winner Oweditse Phirinyan, because there was no ceremony in 2020 due to the Coronavirus pandemic. Michelle Mayer Bagoleng was named runner-up, while Marang Makhoana was named runner-up.
Palesa Molefe is an actor, model, businesswoman, writer and philanthropist who runs an NGO back in her country.
Molefe defeated 15 other stunning contestants on the night to claim the coveted crown, which includes a Mercedes Benz C200 courtesy of new car dealer Magariland. Molefe stood out after a series of swimsuit and evening gown struts, social issue questions, and one final chance to explain why she should be the next Miss Botswana.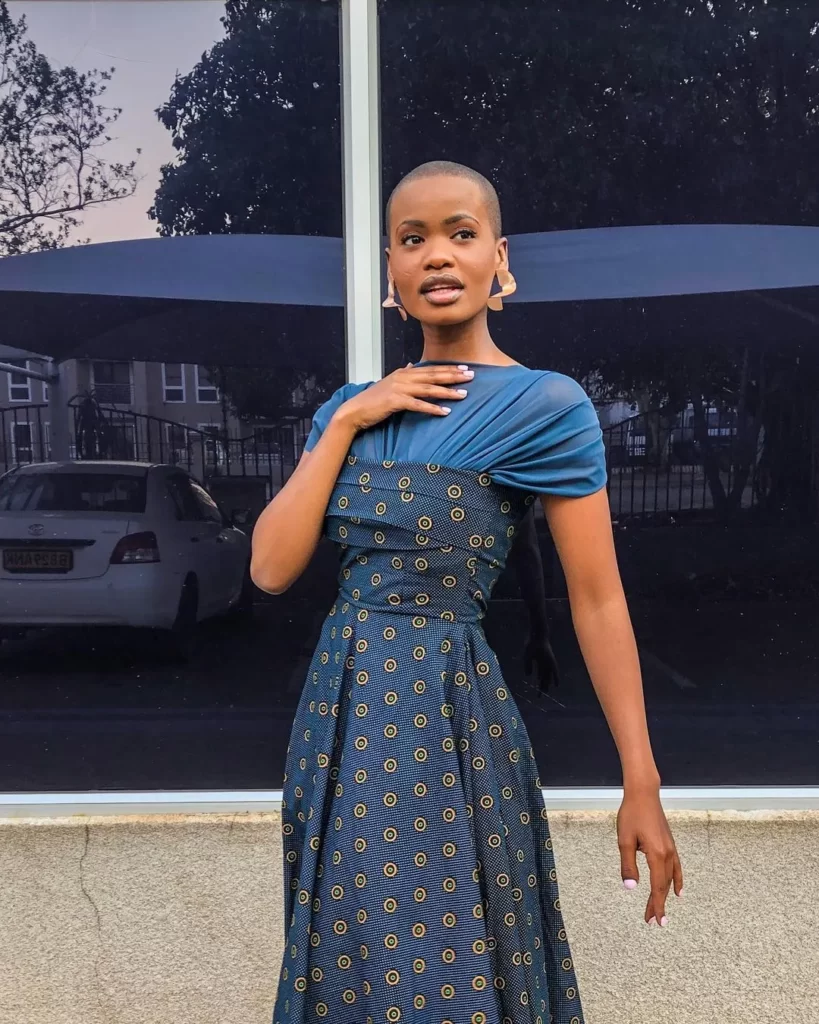 She became the first woman in pageant history to win with a bald head, recognizing black beauty on the international stage. The first and second princess titles were won by two runners-up, Michelle Bagoleng and Marang Makhoana.
Read- Caroline Teixeira: Miss World Brazil 2021
Her project focuses on children's mental health through teachers. She stated that winning the title means everything to her and that inclusivity and representation are important to her.
The leading actress of the Star drama series believes her background speaks volumes about what a young Motswana child can look up to. She stated that after the top three were announced on the night, she knew there would be moments when things would be very intense and emotions would be heightened.
Molefe succeeds Oweditse Phirinyane as Miss Botswana, who has held the title since 2019.