Sarajevo's Adna Biber was crowned Miss Bosnia and Herzegovina 2021. It was decided at the Miss BiH 2021 pageant final in Lukavac, where 18 girls competed for the title of most beautiful Bosnian woman.
Anela Glii from Zvornik is this year's Miss BiH runner-up, and Sara Dangubi from Ljubinje is the second runner-up.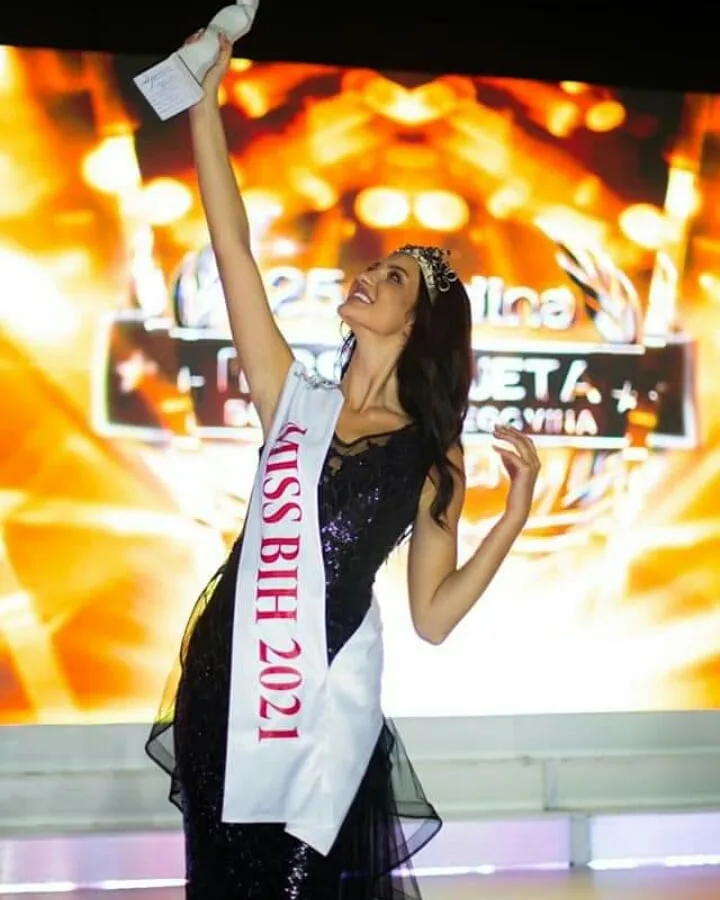 2021 Miss Bosnia and Herzegovina Sarajka Adna Biber, a student at Sarajevo's Faculty of Political Science's Department of International Relations and Diplomacy, traveled to Puerto Rico for the Miss World pageant, where she has been staying for nearly a month. There are almost no opportunities for vacation.
Read- Alondra Mercado: Miss World Bolivia 2021
Adna, a 19-year-old model and student, is 6 feet tall and speaks four languages: Bosnian, Croatian, Serbian, and English.
Read- Markeisha Young: Miss World Belize 2021
Adna is currently pursuing a degree in International Relations and Diplomacy while also working as a Dental Technician and Model. 'The Hunger Games' Trilogy and 'Divergent' are her favorite movies. Adna, a talented cook, also enjoys dancing and is a member of a choir, but she enjoys listening to music of all genres.
The Mayor of Novi Grad Sarajevo wished her the best of luck in Puerto Rico and expressed his delight that the current Miss Adna Biber is a resident of the municipality.
Adna will serve as the ambassador for her municipality and state on the day of the elections, December 16, as well as for the entire month of preparations in Puerto Rico. According to Mayor Semir Efendi, one such option is a good opportunity to present everything that our country has to offer through various promotional materials – videos, works of art, presentations of culture and traditions.