Carol Drpic is a Chilean ballerina, model, and beauty queen. She is the daughter of César Drpic Oyarzn and Viviana Galindo Pérez.
Carol is under the management of Escuela de Modelos Catwalk.
She grew up in Punta Arenas, Magallanes, Magallanes y Antártica Chilena, and Magallanes y Antártica Chilena, Chile.
She used to help firemen gather toys for children when she was younger. She runs a volunteer program in Magallanes called Corazones Australes, which is dedicated to the well-being of the elderly.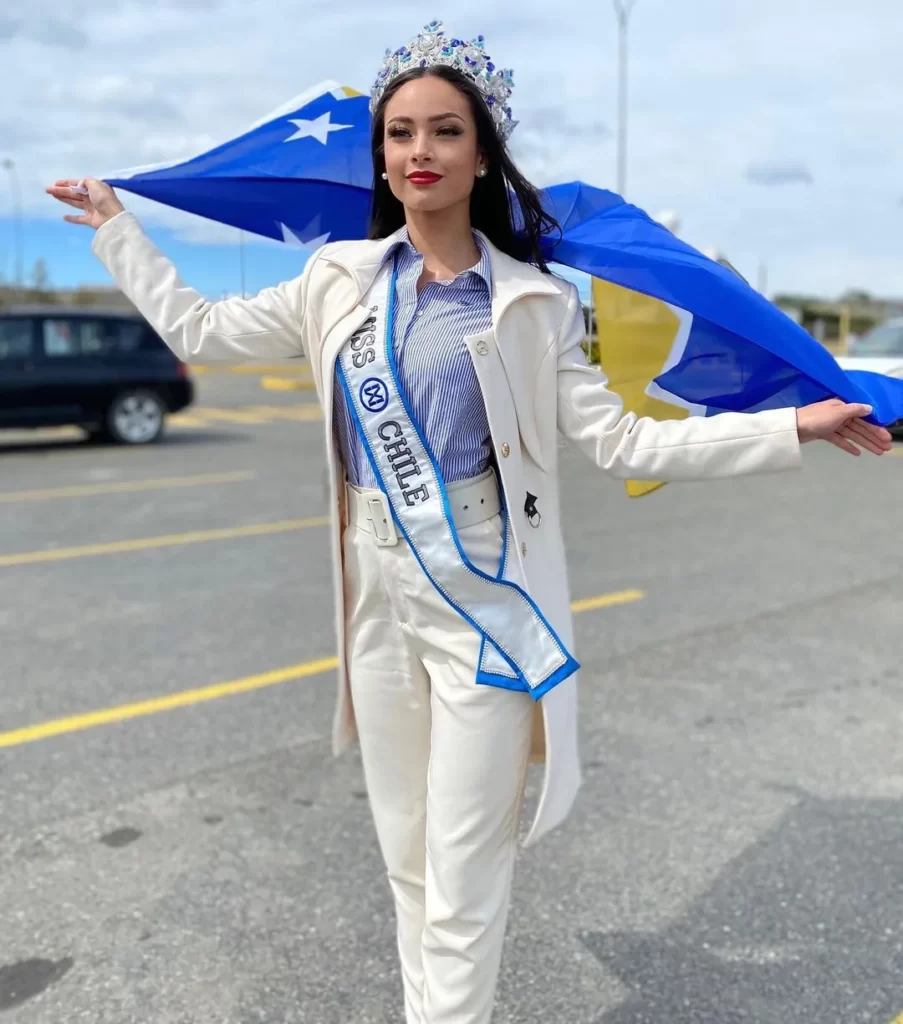 She stands 1.75 meters tall. She was crowned Miss Mundo Patagonia 2021 on May 31, 2021.
She was one of 16 contenders representing Patagonia at Miss World Chile 2021. She was officially crowned Miss World Chile 2021 on June 26, 2021, at the DoubleTree by Hilton in Santiago.
Read- Eva Dobreva: MISS WORLD BULGARIA 2021
When she was crowned Miss World Chile 2021, she was 21 years old. She was completing her final year at the University of Magallanes in Punta Arenas, where she was pursuing her bachelor's degree in kinesiology while reigning as Miss World Chile 2021.
She has also been studying classical ballet since she was five years old. She defeated 15 other divas in an event staged behind closed doors this weekend owing to the coronavirus outbreak.
She is representing Chile at Miss World 2021 and has made it to top27. The final will be held in San Juan, Puerto Rico, on December 16, 2021. If she wins, she will be the first Chilean to hold the title of Miss International Beauty Pageant.