Celine Van Ouytsel was selected as Miss Belgium 2020 and will represent her country in Miss World 2021.
A new Miss Belgium and a new scandal happened during the program. Celine Van Ouytsel fell down the stairs during the show and dropped a bra. Many of the viewers even thought it was a publicity stunt while Celine Van Ouytsel denied anything like that and said it was just an error.
Celine Van Ouytsel comes down the stairs in evening dress, stumbles, and ends up on her knees. The young lady scrambles up but leaves a bra on the stage.
She doesn't have a boyfriend right now, and she doesn't need one. She now wants to focus on her role as Miss Belgium.
Read- Claudia Todd: Miss World Scotland 2021
She loves her mother and says she is also her best friend. She has another sister who is fourteen years older. Her parents divorced when she was in second grade. Her father now has a son and daughter and they live with him. Her mom and dad still get along well.
She has a perfect boy, hair, teeth but her eyes are not the perfect ones she likes to. The strength of her lenses is -6.5 and -4.5. She has a Master's degree in law.
Read- Anna Leitch: Miss world North Ireland 2021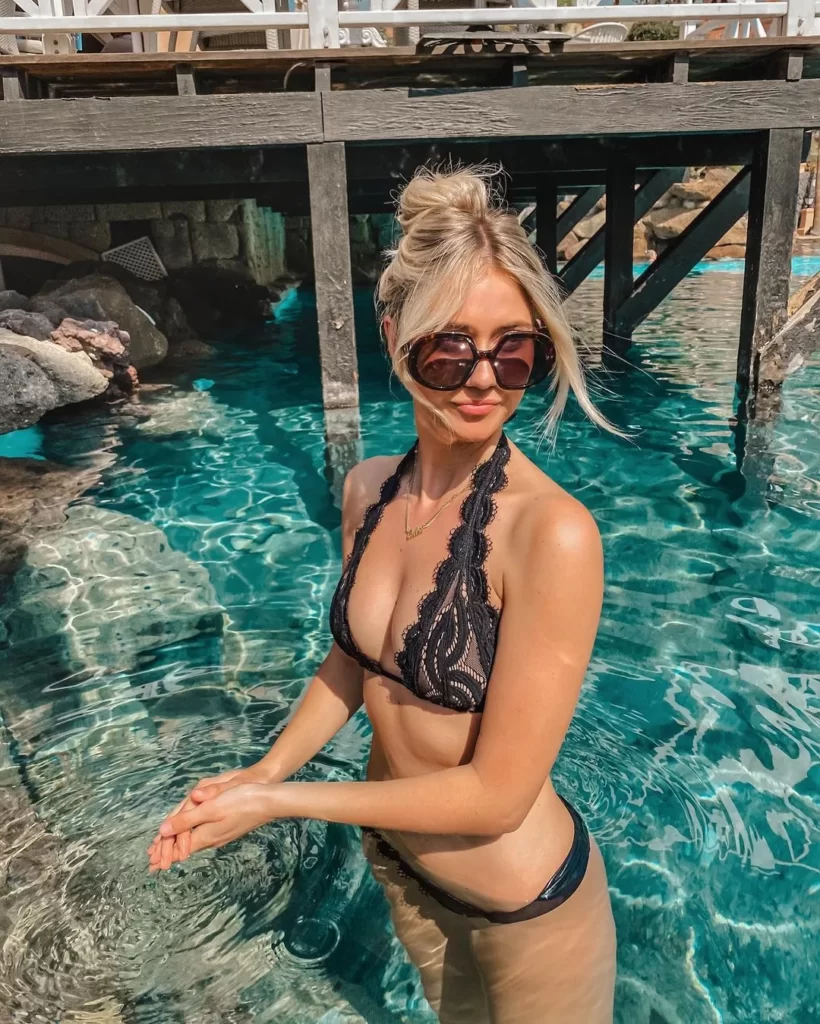 Originally from Herentals, Céline Van Ouytsel was a star even before her participation in the Miss Belgium contest, the young woman was already making the buzz in the north of Belgium thanks to her Instagram account where she posted her favorites in terms of fashion and very sexy pictures. She has now 138k followers on the platform.
Read- Angélique Sanson: Miss World Mauritius 2021
In 2020 She lost her grandmother Gaby due to Covid. Volvo company gifted her a pink Volvo XC40 car.