From its inception, Bollywood has grown and also the affairs between the stars. Here we will focus on 15 Bollywood actors who had extramarital affairs.
Rani Mukerji and Govinda
Govinda's name became associated with Rani Mukerji during the filming of 'Had Kar Di Aapne.' According to media reports, Govinda, who has been married to Sunita for many years and is the father of two children, couldn't help but become close to Rani.
It is said that during this time, his closeness to the queen grew so strong that he began showering her with gifts and recommending the queen's name to many directors. Sunita, Govinda's wife, was enraged when she learned of this.
Sunita threatened to leave the house and live with her parents, according to the news. Govinda then realised his error and saved his marriage by keeping his distance from Rani.
Sridevi and Boney Kapoor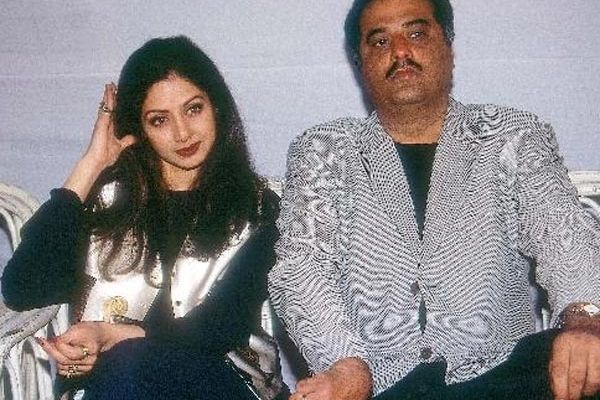 Boney Kapoor's first marriage was to Mona Shourie, and he had two children with her (Anshula and Arjun), but he was still drawn to Sridevi. Boney fell so deeply in love with Sridevi that he jeopardised his first marriage and died by making Sridevi his second wife. Both married in 1995, and Sridevi gave birth to Janhvi Kapoor in 1996.
Kangana Ranaut and Aditya Pancholi
Aditya Pancholi's extramarital affair with Kangana Ranaut was once widely publicised. Kangana met Aditya, who was 23 years her senior when she was new to the industry, and the two grew closer over time. They lived together for a few years before Kangana accused Aditya of harassing her and ended their relationship. Aditya then returned home to Zarina Wahab and their two children.
Reena Roy and Shatrughan Sinha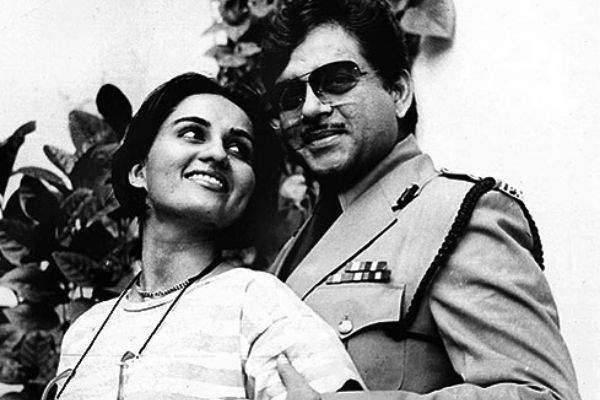 Shatrughan's love affair with Reena Roy was also very common, despite the fact that he was married and the father of three children. According to media reports, Reena was very serious about her relationship with Shatrughan, but the actor was afraid of committing to anything. He didn't want to name his relationship with Reena because he was married, and he didn't want to leave his wife. This is why Shatrughan decided to end his relationship with Reena.
Smita Patil and Raj Babbar
Soon after Raj Babbar discussed marrying Padma Shri award-winning actress Smita Patil in his house in 1985, his parents objected and demanded that he choose between the house and Smita Patil. Raj Babbar chose Smita Patil and left his house.
Raj Babbar was married to film director and theatre artist Nadira Babbar at the time he left for Smita. He was also the father of two children. Raj Babbar married Smita Patil only a few months after leaving the house in 1986. Smita died a short time later while giving birth to a child.
Shahrukh Khan & Priyanka Chopra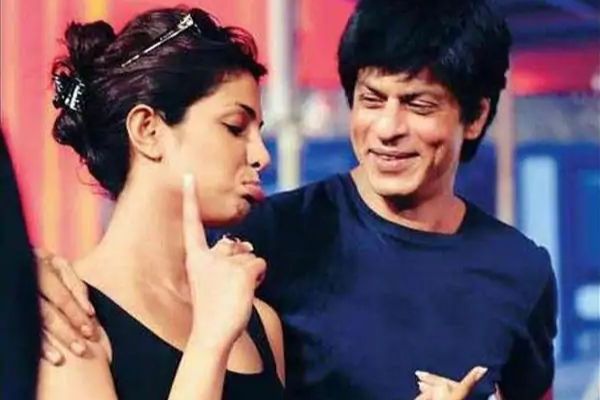 During the filming of Don 2, news began to circulate that Shahrukh Khan and Priyanka Chopra had grown closer. The news of their affair spread so quickly that it reached the actor's home. Both of them were frequently seen spending time together, which led to the confirmation of these rumours. Both have always remained silent about their relationship and have ignored media inquiries.
Although there was a rift in their relationship, Shahrukh Khan and Gauri's love storey is similar to a film love storey. Priyanka Chopra was the source of this schism. Gauri and Shahrukh's schism became so severe that Gauri left the house, deciding to divorce.
Amir Khan and Kiran Rao
The next in our list of Bollywood actors who had extramarital affairs is Amir Khan who had a confirmed extramarital affair and a rumoured one.
Aamir Khan made headlines in 2002 when his wife Reena Dutt filed for divorce. According to reports, Reena and Aamir fell out after meeting Kiran Rao in 2001, prompting Reena to divorce the actor. Aamir, like Kiran, agreed to part ways with Reena.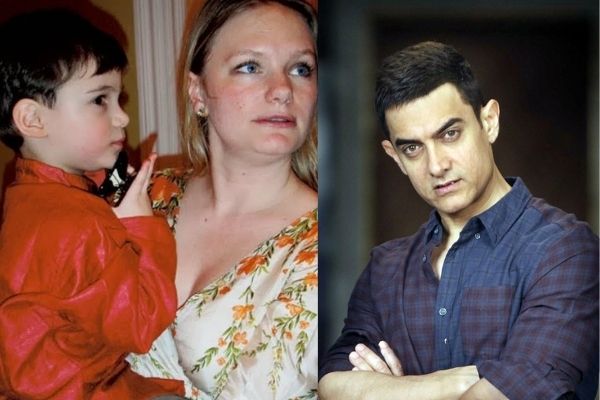 When news of Aamir Khan's relationship with British journalist Jessica Hines became public, it sparked outrage. It was also revealed that Aamir Khan had a son from that relationship, whose name was said to be Jaan. According to reports, Aamir met Jessica Hines on the set of the film Ghulam, and their relationship began from there.
According to media reports, Jessica became pregnant soon after, and Aamir asked her to abort the child, but Jessica chose to raise the child alone in London. However, TV9 Bharatvarsh does not confirm the veracity of these reports. These claims were only made in a few media reports.
Amitabh Bachchan and Rekha
There was a time when the names Amitabh Bachchan and Rekha were used interchangeably in the Bollywood industry. The stories of their love stories are still being discussed on social media, which the fans enjoy reading.
Rekha and Amitabh appeared together for the first time in the 1976 film 'Do Anjaane.' During the filming of this film, the two became increasingly close. Although Amitabh Bachchan was still married to actress Jaya at the time, he couldn't stop himself from becoming more involved with Rekha. As a result, following the release of this film, news of both of their affairs became public.
Hrithik Roshan, Kangana Ranaut and Barbara Mori
Aside from actress Kangana Ranaut, actor Hrithik Roshan's name has also been linked to Barbara Mori. If Kangana's claim is correct, Hrithik had told her that after divorcing Suzanne, he would marry her. However, according to Kangana, Hrithik dumped her.
At the same time, Hrithik's name has been linked to actress Barbara Mori from the 2010 film 'Kites.' According to reports, Hrithik and Spanish beauty Barbara Mori became very close during the filming of 'Kites.' The film 'Kites' was a box office flop after its release, but it is said that Hrithik and Barbara Mori's affair had gained steam.
Dharmendra & Hema Malini
Both of them met for the first time by then Dharmendra was established as a superstar in the film industry and Hema was able to act in only one film (Sapno Ke Saudagar 1968), which was a flop.
But gradually both of them started getting attracted towards each other. However, their closeness increased during the shooting of the film 'Sholay' (1975) and the couple got married on May 2, 1980.
Let us tell you that this was the time when Dharmendra was married. He married Prakash Kaur in 1954 and was the father of 4 children.
Arjun Kapoor and Malaika Arora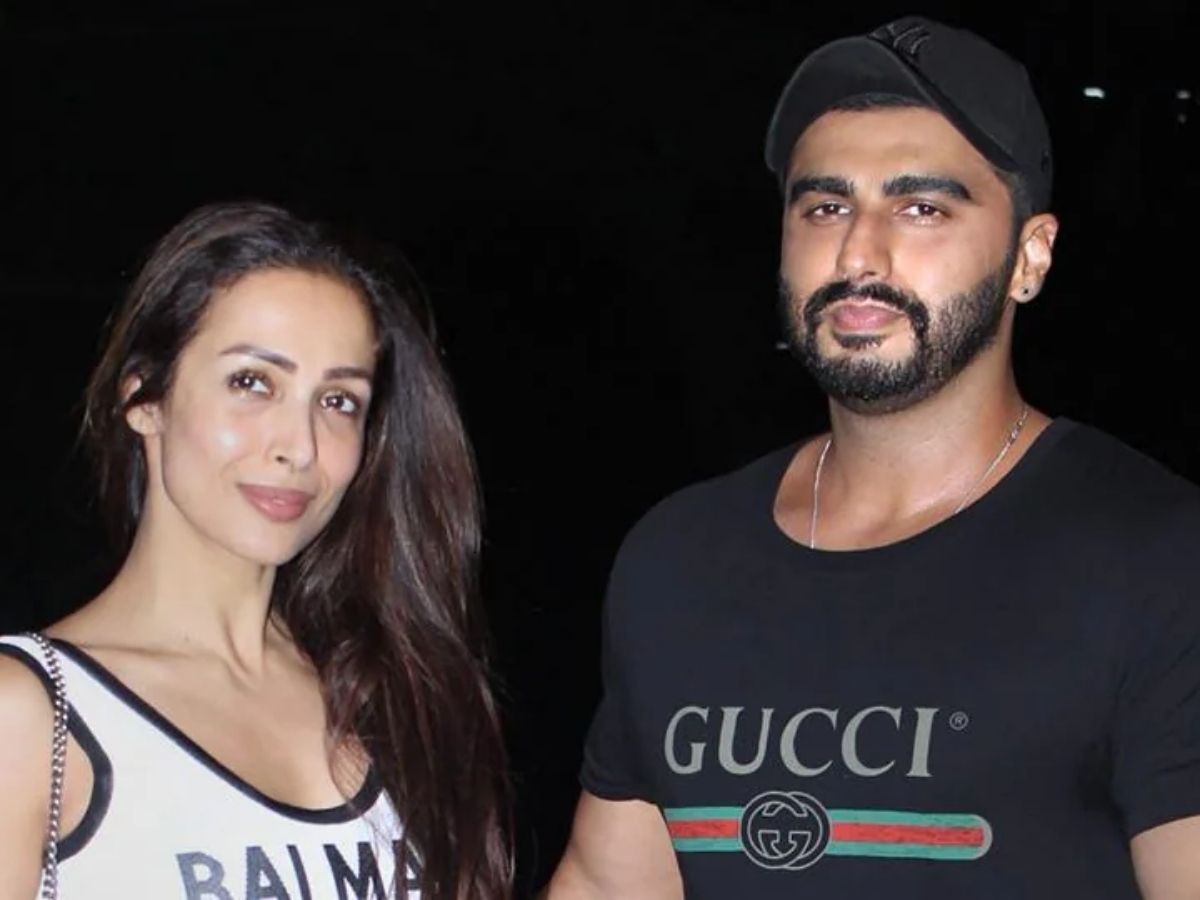 Before this relationship, Arjun Kapoor was said to have been in a relationship with Salman Khan's sister Arpita. He also used to pay visits to Salman Khan's home. However, Arjun later ended his relationship with Arpita.
Despite this, Arjun Kapoor remained a member of Salman Khan's family. He used to seek advice from Salman Khan during his acting debut and early career. He used to go to Salman Khan's house in this regard.
Arjun and Malaika formed a bond during this time. According to reports, Arjun Kapoor first became friends with Malaika's girl gang Kareena and Amrita and began going on vacations with them. Malaika was also present at this time. Both of them got closer to each other from here.
Akshay Kumar & Priyanka Chopra
The affair between Akshay Kumar and actress Priyanka Chopra, dubbed 'Khiladi' in Bollywood, was once a topic of discussion.
According to reports, their friendship grew stronger following the release of the film 'Andaz' in 2003. While the film was a box office success, the audience also enjoyed Priyanka and Akshay's on-screen chemistry. During this time, Akshay and Priyanka are said to have become very close.
Saif Ali Khan and Amrita Singh
Saif Ali Khan married Bollywood actress Amrita Singh, who was 12 years his senior.
There were reports of a rift between Saif Ali Khan and Amrita Singh shortly after their marriage. According to media reports, Saif Ali Khan was having an extramarital affair with Italian model Rosa Catalano at the time. Saif Ali Khan and Amrita Singh are said to have divorced as a result of this affair. Later, Kareena Kapoor entered Saif Ali Khan's life.
Kamal Hassan and Sarika
Kamal Haasan married Bollywood actress Sarika after a live-in relationship. Sarika said good-by to Bollywood after becoming a mother. Sarika and Kamal Haasan divorced in 2002 as well. Kamal Hassan was married when the affair started between the two.
After his divorce, Kamal Haasan's name became linked to Bollywood actress Simran Bagga. Gautami Tadimalla, meanwhile, entered Kamal Haasan's life. From 2005 to 2016, Kamal Haasan and Gautami Tadimalla lived together. There was a schism in their relationship in 2016.
Samantha Ruth Prabhu and Preetham Jukalker
Samantha Ruth Prabhu and Naga Chaitanya, two well-known South actors, recently announced their divorce.
According to reports, Naga Chaitanya dumped her because of Samantha Akkineni's extramarital affair.
Samantha Akkineni's name was frequently associated with her designer pal Preetham Jukalker.
According to reports, Samantha's growing friendship with Preetham Jukalker caused a lot of friction between the star couple. The feud between Samantha Akkineni and Naga Chaitanya became so heated as a result of Pritham that both stars decided to part ways.
Raj Kapoor and Nargis
With their films and their style, Bollywood's famous actors Raj Kapoor and Nargis have carved out a significant identity in Hindi cinema. Aside from their films, Nargis and Raj Kapoor were the subjects of much speculation about their relationship.
Raj Kapoor was married at the time of his affair with Nargis, but he frequently promised marriage to her as well. At the same time, Nargis was madly in love with Raj Kapoor. There was a time in Raj Kapoor's life when his RK studio was threatened, but Nargis was there to help him.
Raj Kapoor and Vyjayanthimala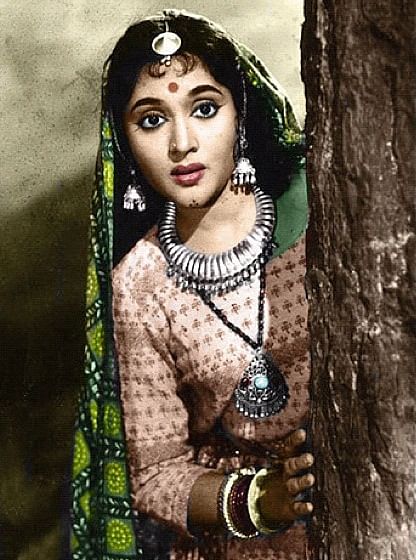 In his book 'Khullam Khulla,' Raj Kapoor's son Rishi Kapoor confirmed Nargis' affair with his father. When Raj Kapoor ended his relationship with Nargis, his name was linked to veteran actress Vyjayanthimala.
This was revealed in Rishi Kapoor's autobiography. In his book, Rishi Kapoor revealed that when his father, Raj Kapoor, began an affair with Vyjayanthi Mala, his mother, Krishna Raj Kapoor, left home with her children and began staying at the hotel.
Guru Dutt and Waheeda Rehman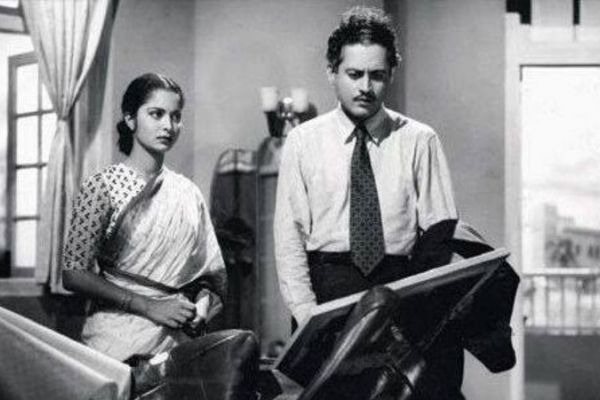 The next in the list of Bollywood actors who had extramarital affairs is ace director and actor Guru Dutt.
From the film 'CID,' Guru Dutt launched actress Waheeda Rehman. Waheeda appeared in many of Guru Dutt's films, and in some of them, the two collaborated. During this time, Guru Dutt developed feelings for Waheeda Rehman. Waheeda and Guru's love was discussed in every newspaper and magazine at the time. This love of theirs, however, could not be completed.
So, after learning of Guru and Waheeda's affair, Geeta separated from Guru Dutt and began living in another house with her children. Following that, he made alcohol, cigarettes, and sleeping pills a big part of his life. Guru Dutt had grown lonely, and Waheeda had also abandoned him. The Guru was being eaten inside by the yearning and loneliness of meeting the children.
Dimple Kapadia and Sunny Deol
Dimple decided to return to Bollywood after a life as a housewife. In the film Saagar, she co-starred with Rishi Kapoor. It became a box office success. Dimple won the Filmfare Award for Best Actress for her performance in this film. During this time, reports of his and Sunny Deol's affair began to circulate.
The love storey of these two remained in the news throughout the 1990s. Sunny needed help after separating from his first love, Amrita Singh. Dimple and Rajesh Khanna had separated at this point. Dimple, too, was lonely.
Dimple and Sunny both were technically married when they were dating each other.
Rajesh Khanna and Tina Munim
Rajesh Khanna's most well-known relationship was with Bollywood actress Tina Munim. Tina fell in love with Rajesh Khanna after making her Bollywood debut in 1976 with Des Pardes. At the same time, Rajesh Khanna was taken with Tina's beauty.
According to media reports, both became closer as a result of this. It is also said that both began living in live-in and used to use a toothbrush even while living together.
Tina was aware that Kaka was married to Dimple Kapadia, but she couldn't deny her feelings for Rajesh Khanna. During the course of the affair, Tina expressed her desire to marry Rajesh Khanna.
Final Words on Bollywood actors who had extramarital affairs
So these were Bollywood actors who had extramarital affairs. There are others too and the list will get updated soon.