The craze for superstar Yash grew significantly after the release of the Kannada film KGF. Fans had been anticipating KGF Chapter 2 with bated breath. KGF 2 was released on April 14th in Kannada, Hindi, Tamil, Telugu, and Malayalam. People have become obsessed with KGF and Yash after seeing the film. Yash has also earned the moniker Rocky Bhai, after the name of his character in the film.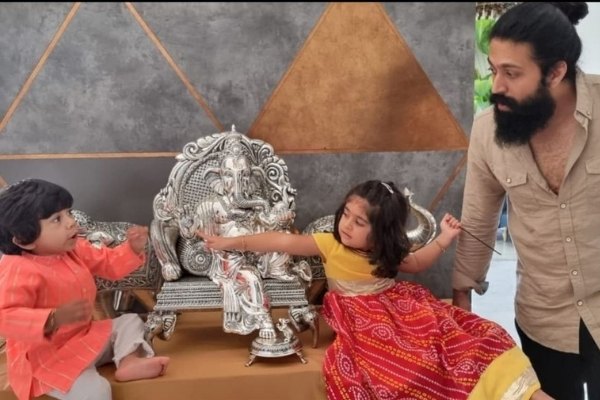 Yash's style, personality, and acting abilities are all outstanding. Yash was previously restricted to Kannada cinema. Yash gave 11 hit films during his 14-year film career. Yash lives a very luxurious life nowadays, but few people are aware that Yash's father, who became a national hero, worked as a bus driver for the Transport Corporation. Learn everything there is to know about superstar Yash's career, success, income, wealth, and luxury lifestyle.
Yash was born on January 8, 1986, in the village of Boovanahalli, Karnataka. Naveen Kumar Gowda is Yash's real name. Arun Kumar, Yash's father, worked as a bus driver for the Karnataka State Road Transport Corporation. His mother, Pushpa, is a homemaker. He has a younger sister, Nandini.
Read- Emraan Hashmi Turns 43, Know his Career, Romance, Movies, and Family
Yash finished his studies by taking a pre-university course from the Mahajan Education Society, after which he joined the 'Benaka Natak Mandali,' a drama troupe founded by renowned playwright B.V. Karanth. Yash's acting career began here.
| | |
| --- | --- |
| Name | Yash |
| Original name | Naveen Kumar Gowda |
| Date of Birth | January 8, 1986 |
| Age | 36 |
| Place of Birth | Boovanahalli, Karnataka |
| Father | Arun Kumar |
| Mother | Pushpa |
| Sister | Nandini |
| Wife | Radhika Pandit |
| Children | 2 |
Yash's filmography
He debuted in the industry in 2004 with a role in the Kannada TV series 'Nanda Gokul.' After that, I worked in a number of serials. Yash's first Kannada film, 'Jambada Hudgi,' was released later that year. In this film, he played a secondary lead. Yash, on the other hand, played the lead role in the Kannada film 'Mogina Manasu' in 2008. Following that, he appeared in a slew of blockbuster films.
Read- Armaan Kohli Birthday: Controversy's Favourite Child
The love story of Yash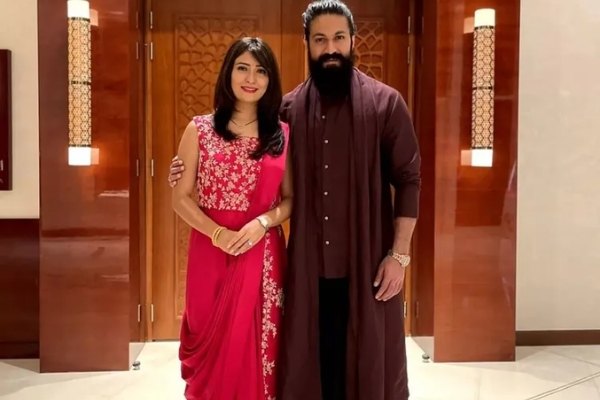 In 2016, actor Yash married actress Radhika Pandit who is 2 years older than him. They met while watching the Kannada TV show 'Nanda Gokul.' Yash and Radhika developed a friendship that blossomed into love over time. Later, they secretly got engaged and married in Bangalore. Yash and Radhika are the parents of two children.
Radhika Pandit is a former television and cinema actress from India. She has made a name for herself as a leading actor in Kannada movies.
After completing a Master of Business Administration program, Radhika Pandit desired to become a teacher. However, during her last year of B.Com., she was persuaded by a friend to audition for a role in Nandagokula, a Kannada language television series directed by Ashok Kashyap. Pandit was cast in the part without having to audition.
Yash's opulent residence
Yash moved to a luxurious house in Bangalore in 2021. Yash's bungalow costs around four crore rupees. Windsor Manor is his apartment in Bangalore's Pash Colony Prestige Golf Apartments. His apartment's one-of-a-kind design elevates the overall appearance of the home.
Yash's car collection
When it comes to Yash's car collection, he has a great selection of vehicles that match his luxury lifestyle. Yash owns expensive vehicles such as an Audi Q7 worth a crore, a Range Rover worth around 80 lakhs, a BMW worth 70 lakhs, a Pajero Sports worth 40 lakhs, a Mercedes-Benz GLS (Rs 85 lakhs), and a Mercedes-Benz GLC (Rs 78 lakhs).
Fees for movies
Kannada cinema gave birth to superstar Yash. He gained recognition throughout India after joining KGF. For KGF, Yash demanded a fee of Rs 6 crore. Yash, on the other hand, has charged Rs 30 crore for KGF Chapter 2. After KGF, Yash's per-film fee increased. He now charges between 20 and 25 crores for a film.
Yash's net worth is
Yash, the star of KGF, has assets worth around 50 crores. In the last few years, his earnings and net worth have skyrocketed. Aside from films, he also makes money from advertisements. He is one of the highest-paid actors in the South for brand endorsements.