Poonam Dhillon, the beautiful actress of the 70s and 80s, has turned 59 today. Poonam Dhillon was one of the most beautiful actresses in the 80s. Poonam was born on 18 April 1962 in Kanpur, Uttar Pradesh.
Poonam's father Amrik Singh was an aeronautical engineer in the Indian Air Force and her mother was a school principal. Poonam has two more siblings who are doctors. Poonam also wanted to become a doctor as a child, but because of her beauty, she kept getting film offers and she came in this line.
At the age of 16, Poonam became Miss Young India in 1978. And it was at the same time that director Yash Chopra caught sight of him and he immediately signed Poonam for his film Trishul. Poonam got a lot of love from the audience in this film and Yash Chopra has also cast her in his next film Noori and this film proved to be a blockbuster.
Poonam Dhillon went on to appear in almost 90 Hindi films, including Sohni Mahiwal, Red Rose, Teri Kasam, Dard, Nishana, Yeh Vaada Raha, Samunder, Romance, Kasam, and Sitamgar. She appeared in six films with Rajesh Khanna[6], including Dard, Nishaan, Zamana, Awam, Red Rose, and Jai Shiv Shankar.
When Juhi Chawla had to drop out of Judaai, she made a cameo appearance as a favor to producer Boney Kapoor.
She has also starred in regional films such as Nyay Danda (Bengali), Yuddha Kaanda (Kannada), Ishtam (Telugu), and Yavarum Nalam (Tamil) (Hindi).
Dhillon was on Season 3 of Bigg Boss, which aired on Colors TV in 2009. She finished as the show's second runner-up. Her big break on Indian television in a lead role came in 2013 with the Sony TV series Ekk Nayi Pehchaan, in which she played the ignorant yet ideal wife of a wealthy businessman.
She appeared in the Hindi theatrical performance The Perfect Husband, which received the best comedy play award in 2005 and recently celebrated its Golden Jubilee. She later appeared in the plays The Perfect Wife, in which she co-starred with Sooraj Thapar, and Pyaar Mein Kabhi Kabhi, in which she co-starred with Asif Sheikh. She was also seen in the Hindi translation of a Marathi drama called U Turn.
Dhillon started the make-up van company in the Indian film industry, making it a success. "Vanity" is the name of her make-up van firm.
Personal Life of Poonam Dhillon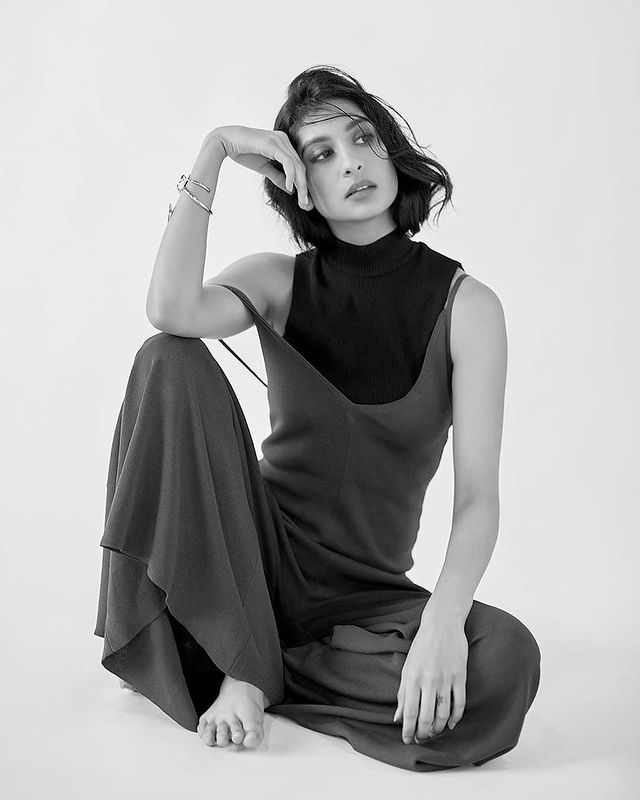 Dhillon is married to producer Ashok Thakeria and has two children: Paloma, a daughter, and Anmol, a son. Paloma, a graduate of Mumbai's Jamnabai Narsee School, enjoys traveling, yoga, and dancing. She is her mother's 'darling daughter,' and she is frequently photographed with Bollywood celebrities like as Kiara Advani and Ranbir Kapoor, among others.
Dhillon joined the Bhartiya Janata Party in 2004 and was named Vice President of the party's Mumbai chapter in 2019.