After a long wait, the Miss World 2021 Coronation Night or Miss World 2021 Final will take place today after being postponed last December 17 due to the COVID-19 pandemic.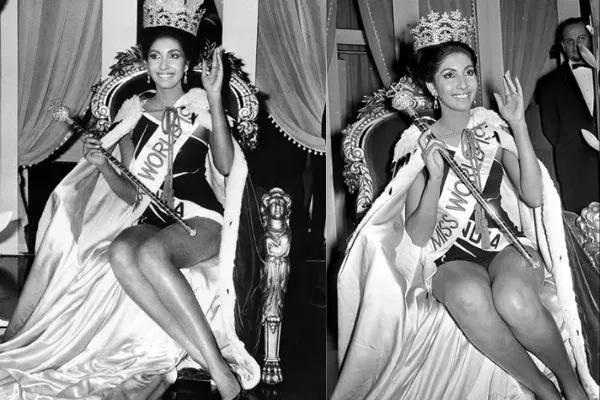 Tracy Maureen Perez, our Philippine bet, is ready to conquer greater heights and show the world that we can win the crown this year, as she prepares to compete with 40 other contestants for the Miss World 2021 crown.
Read-
The Cebuana beauty queen was already off to a good start, as she made the Top 30 after winning the second round of the Head-To-Head challenge, and she was named one of the Top 5 finalists for the Beauty With A Purpose challenge, where she emphasized the importance of empowering single parents.
Miss World 2021 will crown a new queen on March 17, 5.30 a.m., Indian Standard Time, at the Jose Miguel Agrelot Coliseum in San Juan, Puerto Rico. It will be aired on March 16th at 7 p.m. in Chicago (CDT).
Miss World 2018 and 2019
Vanessa PONCE DE LEÓN from Mexico won the Miss World 2018. Toni-Ann Singh from Jamaica won the Miss World 2019. The Miss World 2020 was not conducted due to the Pandemic.
Toni-Ann Singh will crown her successor tonight.
Miss World 2021 top 40
| Sl No | Country | Name |
| --- | --- | --- |
| 1 | Miss World Argentina | Amira Hidalgo |
| 2 | Miss World Bahamas | Sienna Evans |
| 3 | Miss World Miss World Botswana | Palesa Mofele |
| 4 | Miss World Brazil | Caroline Teixeira |
| 5 | Miss World Cameroon | Audrey Monkam |
| 6 | Miss World Canada | Svetlana Mamaeva |
| 7 | Miss World Chile | Carol Drpic |
| 8 | Miss World China | Jiang Siqi |
| 9 | Miss World Colombia | Andrea Aguilera |
| 10 | Miss World Cote D'Ivoire | Olivia Yacé |
| 11 | Miss World Czech Republic | Karolína Kopíncová |
| 12 | Miss World Dominican Republic | Emmy Pena |
| 13 | Miss World Ecuador | Ámar Pacheco |
| 14 | Miss World England | Rehema Muthamia |
| 15 | Miss World France | April Benayoum |
| 16 | Miss World Guinea | Nene Bah |
| 17 | Miss World Hungary | Lili Tótpeti |
| 18 | Miss World Iceland | Hugrún Birta Egilsdóttir |
| 19 | Miss World India | Manasa Varanasi |
| 20 | Miss World Indonesia | Carla Yules |
| 21 | Miss World Ireland | Pamela Uba |
| 22 | Miss World Kenya | Sharon Obara |
| 23 | Miss World Madagascar | Nellie Anjaratiana |
| 24 | Miss World Malaysia | Lavanya Sivaji |
| 25 | Miss World Mexico | Karolina Vidales |
| 26 | Miss World Mongolia | Burte-Ujin Anu |
| 27 | Miss World Nepal | Namrata Shrestha |
| 28 | Miss World Nicaragua | Sheynnis Palacios |
| 29 | Miss World Northern Ireland | Anna Leitch |
| 30 | Miss World Paraguay | Bethania Borba |
| 31 | Miss World Philippines | Tracy Perez |
| 32 | Miss World Poland | Karolina Bielawska |
| 33 | Miss World Puerto Rico | Aryam Díaz |
| 34 | Miss World Somalia | Khadija Omar |
| 35 | Miss World South Africa | Shudufhadzo Musida |
| 36 | Miss World Sri Lanka | Sadé Greenwood |
| 37 | Miss World Trinidad and Tobago | Jeanine Brandt |
| 38 | Miss World United States | Shree Saini |
| 39 | Miss World Venezuela | Alejandra Conde |
| 40 | Miss World Vietnam | Đỗ Thị Hà |