Alejandra Conde won Miss Venezuela 2020 and now representing her country in Miss World 2021. The 24 old model and student can speak English and Spanish and stands 5 feet 7 inches tall. She has become a social media star back in her country after winning the title and has 171k Instagram followers.
She had always wanted to be Miss Venezuela, but she didn't take the idea seriously because she had other goals in mind, such as becoming a doctor and a model. However, after leaving her hometown of Villa de Cura to study medicine in Caracas, Alejandra Conde began working as a mannequin, and the possibility of becoming a beauty queen gradually materialized.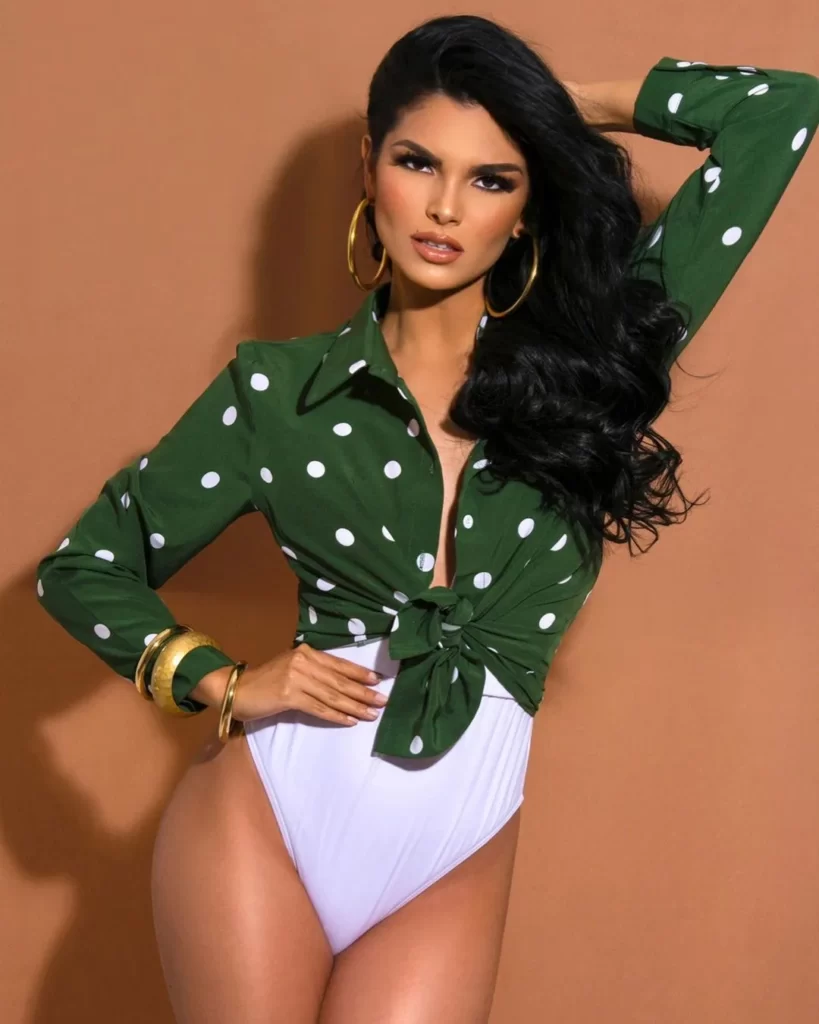 This is how, one day before the application deadline in 2019, she decided to register for Miss Venezuela and dared to leave her destiny and her life in the hands of God. She thus represented the state of Aragua, and on the evening of September 24, 2020, she became the country's representative before Miss World.
Read- Rashana Hydes: Miss World Cayman Islands 2021
No crown is valuable to her unless it serves a purpose. With that philosophy, she hopes to win over the jury of the world's oldest beauty pageant. The 24-year-old medical student arrived in Puerto Rico on Saturday to compete for Venezuela's seventh Miss World title.
Alejandra was selected in an unprecedented Miss Venezuela pageant. Her reign was not only marked by the covid-19 pandemic but the representative selection format was also changed to a contest chaired by Julia Morley.
For the first time, before naming the ten semifinalists, the winner of Miss Venezuela World was unexpectedly announced. For Alejandra, the circumstances surrounding her selection ensured that the edition would go down in history.
There have been many changes in her year as a beauty queen. She overcame her fear and realized she had the opportunity to spread a message of hope. She also suffered a significant loss: her grandmother died as a result of the coronavirus. Despite her admission that it has been a difficult stage, she maintains that it is this that has given her the strength to continue with her projects.
As a result, she now describes herself as a cheerful, hardworking, and disciplined woman. She is certain that everything she desires will become a goal. Furthermore, she claims that she will continue to have dreams because they are what motivates her to work hard every day to better herself.
She recognizes that her mind and effort are currently focused on winning Miss World. She hopes to bring the voice of the communities in her state affected by the rains to the world through her social project "Ro Blanco: a river of hope."