Lalita Pawar, a famous actress in Hindi cinema, was always noted for her unique and exceptional acting in films. Lalita Pawar's name is mentioned whenever there is talk of a strong female villain in Hindi cinema, even now. She played the villain in a number of films, and she was warmly appreciated on the big screen.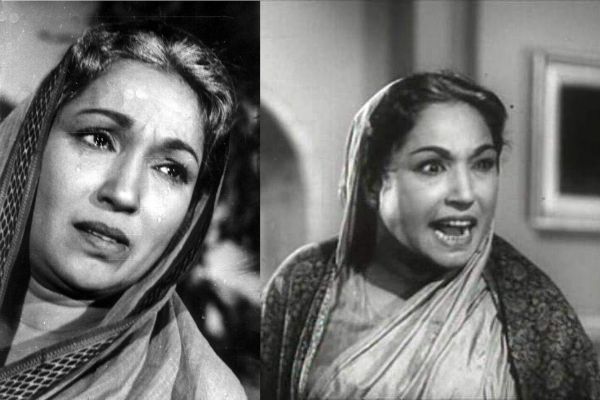 Aside from films, Lalita Pawar has also worked in the evergreen mythological serial Ramayana on the small screen. She portrayed the character of Manthara in this serial, who was instrumental in putting Lord Rama into exile.
Lalita Pawar was born in Nashik on April 18, 1916. Laxman Rao Shagun, her father, was a wealthy silk merchant. Amba Laxman Rao Shagun was Lalita Pawar's true name. Lalita Pawar began performing in Hindi films at the age of nine. Initially, she worked on a number of silent films.
Read- Poonam Dhillon Turns 59 but still giving competition to the beauties of 29 years
Initially, Lalita Pawar was paid Rs 18 per day. Until 1935, she worked in silent films. She then stepped away from silent cinema to star in Himmat-e-Mard. In which she was seen for the first time speaking.
Once upon a time, on the set of a film with Lalita Pawar, who had looked stunning from childhood, an accident occurred that ruined her entire life.
On the sets of the 1942 film 'Jung-e-Azadi,' her co-actor Bhagwan Dada was meant to give Lalita a filmy slap, but that slap turned out to be extremely loud. Lalita Pawar's face and left eye were then damaged. Even after three years of treatment, there was no improvement. After that, she morphed from a heroine to a villain. In the 1944 film Ramshastri, she played an irate mother-in-law.
Lalita Pawar's performance was well received. She went on to have a lot of success with such roles in the 1960s and 1970s. Lalita Pawar's characters, such as the severe mother in 'Junglee,' the banana seller in 'Shree 420,' the sensitive maternal image in 'Anand,' and Mrs D'Souza in 'Anadi,' will be remembered for a long time. Throughout his career, he appeared in over 700 films.
Aside from films, Lalita Pawar has made a lot of news on television. She worked on Ramanand Sagar's epic serial 'Ramayana' in the 1980s. She played the well-liked character of Manthara in this serial. Lalita Pawar had also received numerous prizes for her outstanding work. Lalita is also known as Bollywood's first bikini girl.
Lalita Pawar Personal life and Death
Her first marriage, to Ganpatrao Pawar, ended in divorce after he had an affair with her younger sister. She then married Rajprakash Gupta of Ambika Studios in Bombay. In Juhu, she continued to live with her grandson Sanjay Pawar and her husband. Her son, Jai Pawar, went on to become a producer and collaborated with her on films such as Manzil. Jai Pawar, her son, had two kids, Sanjay Pawar and Manoj Pawar.
She died on February 24, 1998, at the age of 81, in Pune, Maharashtra.