So we will discover the 11 best looking WWE divas of all time. WWE is one of the most popular sports entertainment around the world and its divas are a major stakeholders in it.
The World Wrestling Federation, which we know as WWE, started on February 21 1980. Since then WWE has gained a lot of popularity. WWE was earlier known as WWF but due to some reason, it had to change its name. The rise of WWE's popularity is also due to its beautiful lady wrestler or divas.
Today we will talk about 11 such beautiful WWE Divas who have won the hearts of many fans with their beauty and boldness. This list includes many divas starting from the Attitude Era of WWE till date.
WWE Divas are a huge part of WWE's success. They're not just eye candy, they're an integral part of the show. WWE Divas are a part of the story just like all of the top WWE stars.
They're not just people who stand on the stage and dance, they're characters who have their own motivations, backstories, and personalities.
They're the independent contractors of the WWE, and they are just as important as the men. WWE is a better place because of them, and they're the reason that WWE has survived.
The Divas have been able to have global success, and they're trailblazers who have showcased what women can do in WWE. There are a lot of great WWE Divas who have done a lot for the company, and the company wouldn't be the same without them.
Best Looking WWE Divas Of All Time
The list of 11 best looking WWE Divas of all time is organized keeping an eye on the sequence of their appearance on WWE or WWF. We have tried to do full justification according to their popularity.
Tammy Sytch aka Sunny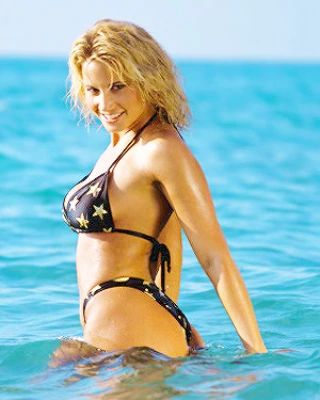 Sunny made her WWE debut in 1995 and stayed with WWE for three years before moving on to rival promotion ECW. Tamara Lynn Sytch was born on December 7, 1972, in Freeport, New Jersey, USA.
She was named the "most downloaded celebrity on the internet" by AOL back in 1998, and she was a huge favourite among male wrestling fans. Sunny was part of many storylines that helped WWF gain more popularity. She even accepted having a relationship with Shawn Michaels.
Rena Mero aka Sable
When you talk about Sunny then you can't ignore her greatest rival Sable. Rena Mero joined WWE in 1996 and instantly became a male favourite due to her beauty and boldness.
Sable has also been featured on Playboy magazine cover for three times. Sable made her World Wrestling Federation debut as Sable in March 1996, escorting Hunter Hearst Helmsley to the ring at WrestleMania XII.
Debra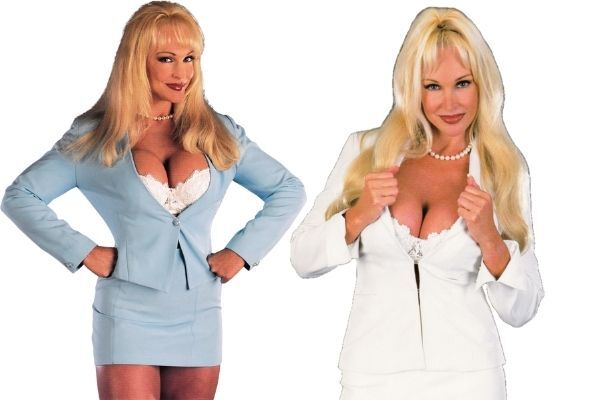 Debra Gale Marshall known by her ring name Debra is one of the best looking WWE divas of all time.
Marshall debuted in professional wrestling in 1995, when she accompanied her husband Steve McMichael to the ring in WCW. She joined the WWF in 1998, managing the tag team of Jeff Jarrett and Owen Hart until Hart's death in the ring in May 1999.
Later that year, in an evening gown match, she defeated Sable to win the WWF Women's Championship.
Trish Stratus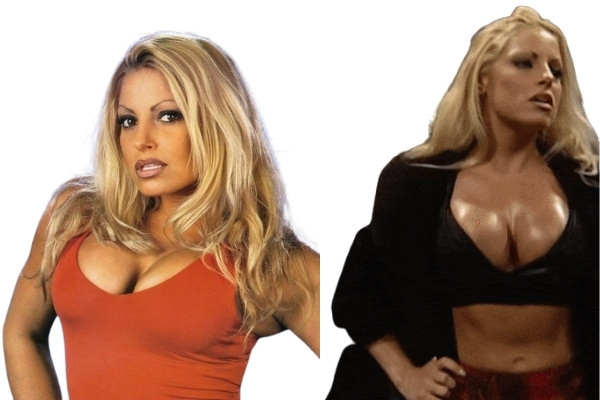 Patricia Anne Stratigias, best known as Trish Stratus in the ring, is a Canadian professional wrestler. Stratigeas began her career as a fitness model before joining the World Wrestling Federation on March 19, 2000.
She was usually involved in sexually related storylines early in her career, such as managing the team T & A and having an affair with Vince McMahon's Mr McMahon character.
Trish Stratus is considered as one of the best looking WWE divas of all time and still has a huge fan following especially among 90s kids.
Torrie Wilson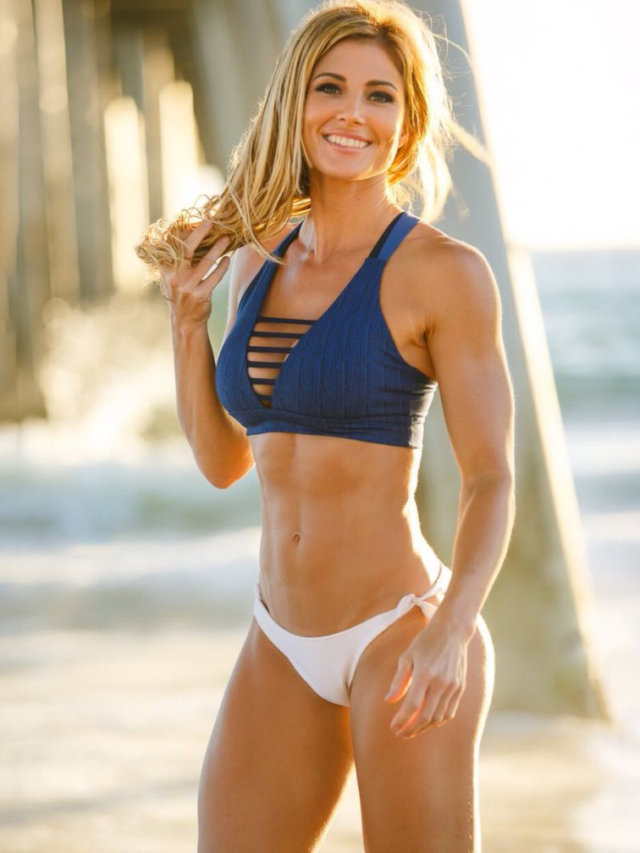 Torrie Wilson won the Miss Galaxy competition in 1999 as a fitness contestant. Torrie Wilson got her start in wrestling in 1999, when she went to a World Championship Wrestling (WCW) performance with her boyfriend.
Torrie had a huge fan following during her WWE days and has also featured in many storylines. Her storyline with Dawn Marie and Sable. Torrie is among the few divas who have appeared on the Playboy magazine cover.
Stacy Keibler
Stacy Ann-Marie Keibler better known as Stacy Keibler is definitely qualifies for Best Looking WWE Divas Of All Time.
Keibler began her professional wrestling career in WCW as a member of the Nitro Girls. Miss Hancock, the company's manager, rapidly promoted her to a more prominent position.
Keibler was known as Miss Hancock for her table dances, her romance with David Flair, and a pregnancy angle.
When WCW was bought out by the WWF in 2001, Keibler transferred to the new company, adopting her true name and taking part in the Invasion storyline, as well as managing the Dudley Boyz. She was known as Miss Long legs and had a huge fan following.
Candice Michelle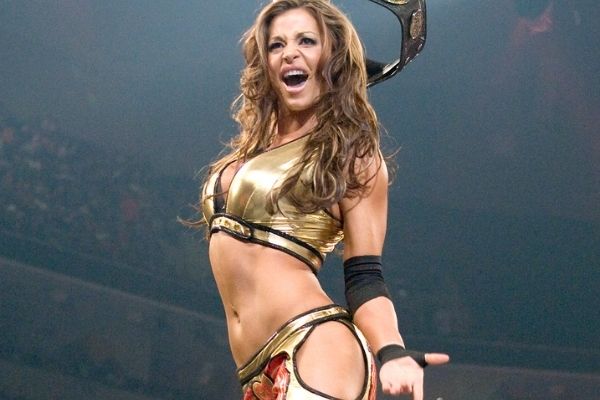 Candice Michelle was hired by WWE in 2004 after participating in the WWE Diva Search following years of modelling and acting. Outside of wrestling, she is a sex symbol and is known as the Go Daddy Girl due to an advertisement she made for the internet company Godaddy.
Candice has also appeared in the Playboy magazine which further enhanced her popularity. Surely Candice's face and features make her one of the best looking WWE divas of all time.
Maria Kanellis
Maria Kanellis began her career in 2004 as a competitor on the reality show Outback Jack. She finished fifth in the Diva Search the same year and was later employed by WWE as a backstage interviewer. Kanellis debuted as a professional wrestler in 2005 and won the Slammy Award for Diva of the Year in 2009.
Her cute face made her an instant hit among fans and she also appeared in the Playboy magazine in 2008. Apart from wrestling Maria is also involved in movies and TV shows.
Ashley Massaro
Ashley Massaro made her WWE debut in 2005 after winning the WWE Diva Search. She debuted on the Raw brand, where she had her first wrestling rivalry against Vince's Devils, teaming up with Trish Stratus to defeat the team. She was involved in another rivalry with the then-debuting Mickie James while with Stratus.
In July 2008, Massaro left WWE. During her time at the company, she appeared on the covers of various magazines, including the April 2007 issue of Playboy, as well as on television and in music videos.
Sadly Massaro is the only diva in the list who is not alive as she was found dead in an apparent suicide at her home in New York in 2019.
C.J. Perry aka Lana
Catherine Joy Perry known as her ring name Lana is certainly a diva that could not miss the list. Born in 1985 Perry is one of the most beautiful WWE divas.
She made her NXT debut on October 23, 2013, using the ring name "Lana," scouting Alexander Rusev. Lana became Rusev's "social ambassador" on the November 6 episode of NXT, adopting a Russian accent and creating a character who majored in Foreign Affairs, Business, and Social Media Marketing in college.
Despite Lana and Rusev's on-screen feud, the two have been married since 2015 and are still married.
Charlotte Flair
Ashley Elizabeth Fliehr, better known as Charlotte Flair, is an American professional wrestler presently signed to WWE, where she works on the SmackDown brand as Charlotte Flair and is the current SmackDown Women's Champion in her record-breaking sixth reign.
Often referred to as the Queen of WWE, Charlotte is beautiful, fit and bold. The list of best looking WWE divas of all time would have been incomplete without Charlotte Flair.
Best Looking WWE Divas Of All Time Conclusion
WWE never ran short of bold and beautiful divas as they have played a special part in making the brand that it is today. For the company, more than 180 divas have appeared and it was hard to choose the 11 best looking WWE divas of all time. We have made our humble effort to choose as per the popularity.