Fan of comedy movies? Then here is the list of best Hindi comedy movies available on youtube which you can watch for free.
Bollywood has given us some entertaining and funny movies. Be it the slapstick comedy of the 80s or the situational comedies of the 90s or the modern comedies of today, Bollywood has it all. Most of the movies are available for free on youtube. This blog will give you a list of the best Hindi funny movies available on youtube.
15 Best Hindi comedy movies available on Youtube
So here are the best Hindi comedy movies available on Youtube lists which you can find and enjoy any day as most of them are clean comedies that you can enjoy with your parents and family.
Padosan
Padosan is a 1968 Indian Hindi-language musical comedy film directed by Jyoti Swaroop and produced by Mehmood, N. C. Sippy, starring Sunil Dutt, Saira Banu, Kishore Kumar, and Mehmood, among others.
Bhola (Sunil Dutt) is hopelessly in love with Bindu (Saira Banu), but he lacks the means and charm to win her over. Instead, he devises a plan with his friend Guru (Kishore Kumar), a successful vocalist: Bhola pretends to serenade Bindu while only lip-syncing.
Chupke Chupke (1975)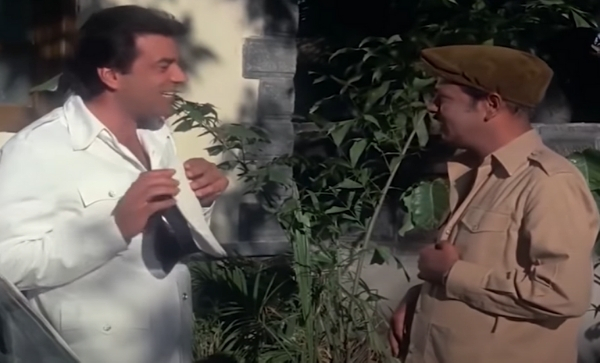 Hrishikesh Mukherjee's Chupke Chupke (1975) is considered a comedy classic today, despite the fact that it was a remake of the Bengali film Chhadmabeshi. Parimal Tripathi (Dharmendra), a mischievous botany professor, pulls a prank on his brother-in-law Raghav (Om Prakash). Parimal decides to impersonate Raghav's new driver out of jealousy for the high regard in which his own wife, Sulekha (Sharmila Tagore), holds the other man.
Gol Maal- 1979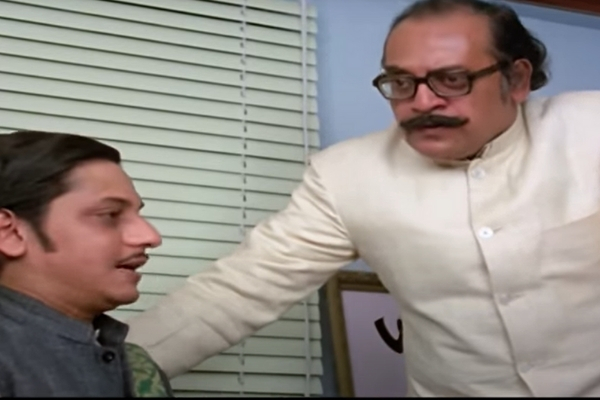 Gol Maal is a 1979 Indian Hindi-language comedy film directed by Hrishikesh Mukherjee and written by Rahi Masoom Raza and Sachin Bhowmick that stars Utpal Dutt, Amol Palekar, and others. A man is told that if he changes his appearance, he may be able to find work. Following his boss's advice, he creates a new persona for himself, which soon interferes with his boss's personal life.
Naram Garam -1981
Hrishikesh Mukherjee directed the 1981 Bollywood comedy-drama film Naram Garam. Subhash Gupta and Uday Narayan Singh produced the film.
Ramprasad, a young man, allows his lover, Kusum, and her father to stay at the home of his boss. They run into trouble when Kusum is pursued by a slew of suitors, including his boss.
Rang Birangi (1983)
Rang Birangi is a 1983 Hindi film directed by Hrishikesh Mukherjee and based on a story by Hindi writer Kamleshwar. It stars Farooque Shaikh, Parveen Babi, Amol Palekar, Deepti Naval, Utpal Dutt, and others.
When a meddling friend tries to rekindle the spark in his friend's seven-year-old relationship with his wife, it complicates their lives and the lives of many others.
Angoor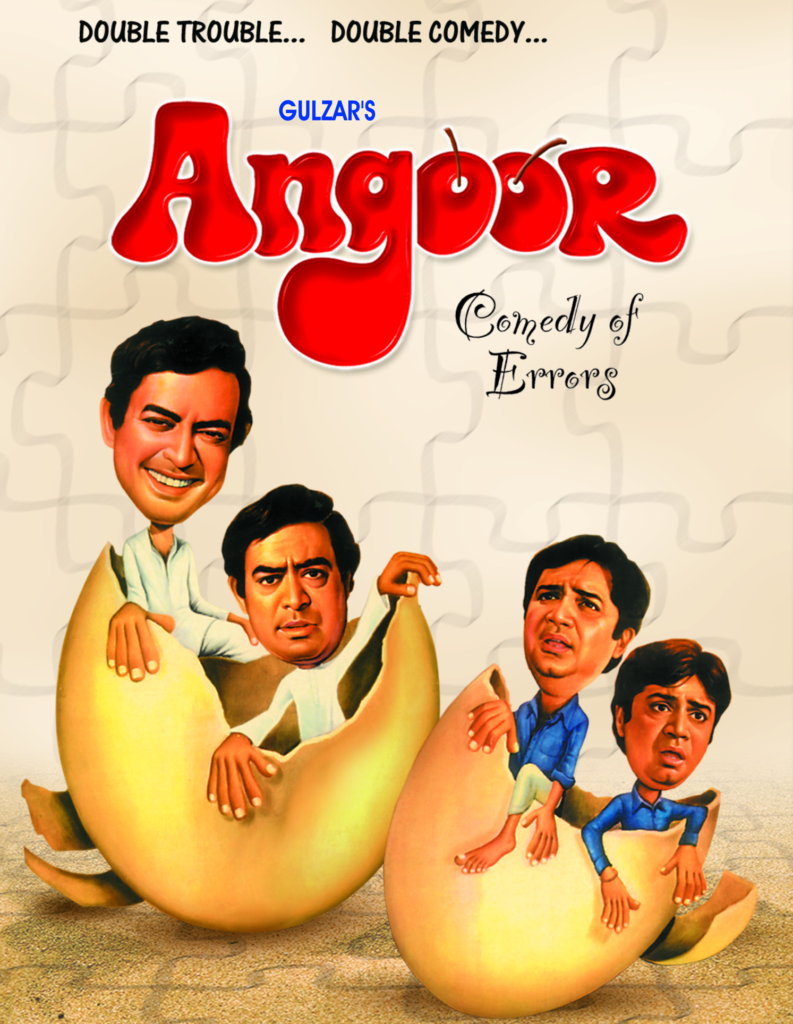 Angoor is a 1982 Hindi-language comedy film from India. It is directed by Gulzar and stars Sanjeev Kumar, Moushumi Chatterjee, Deepti Naval, Deven Verma, Aruna Irani, and others in double roles.
The film is about two sets of identical twins who were separated at birth and how their lives unravel when they meet as adults.
Bawarchi
Hrishikesh Mukherjee directed the 1972 Indian musical comedy-drama film Bawarchi, which starred Rajesh Khanna, Jaya Bachchan, Asrani, Paintal, and others.
Shivnath (Harindranath Chattopadhyay) is the head of the Sharma family, who are so argumentative that they've scared off every single cook they've ever hired. Nobody expects Raghu (Rajesh Khanna), the plucky young chef, to last long.
Andaz Apna Apna
Rajkumar Santoshi directed Andaz Apna Apna. Aamir Khan, Salman Khan, Raveena Tandon, and Karisma Kapoor star. Amar and Prem come from middle-class families, but they have big dreams. Both of them compete for Raveena, the daughter of a multimillionaire, and meet a local gangster, Teja, along the way.
Hera Pheri (2000)
Priyadarshan directed Hera Pheri, a 2000 Indian Hindi-language comedy film starring Akshay Kumar, Sunil Shetty, Paresh Rawal, Tabu, and others.
Three people in desperate need of money become involved in a gangster's plot to kidnap the grandson of a wealthy man.
Malamaal Weekly 2006
Priyadarshan's 2006 Indian Hindi-language comedy film Malamaal Weekly stars Paresh Rawal, Om Puri, Riteish Deshmukh, Rajpal Yadav, Asrani, and others.
The struggles of the residents of a poor rural town may be alleviated by the winnings of a local lottery, but only if the man can find the winning ticket.
Bhagam Bhag -2006
Priyadarshan directed the 2006 Indian Hindi-language comedy thriller film Bhagam Bhag. It stars Akshay Kumar, Govinda, Paresh Rawal, Lara Dutta, Rajpal Yadav, Jackie Shroff, Arbaaz Khan, Shakti Kapoor, Manoj Joshi, Razak Khan, Sharat Saxena, and Asrani, among others.
Two actors vying for the lead role set out to find an actress who could help them win over the director. As they become entangled in the tangle of drug dealings and murder mysteries, all hell breaks loose.
Welcome
Welcome is a 2007 Indian Hindi-language comedy film directed and co-written by Anees Bazmee, produced by Firoz Nadiadwala, and starring Feroz Khan, Anil Kapoor, Nana Patekar, Akshay Kumar, Katrina Kaif, Mallika Sherawat, and Paresh Rawal, among others.
Hungama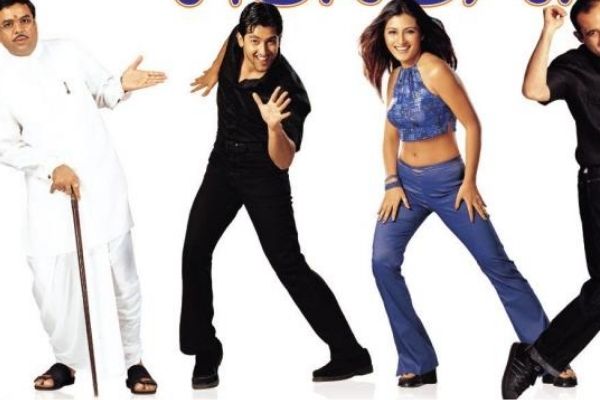 Hungama is a 2003 Bollywood Hindi comedy film directed by Priyadarshan and produced by Venus Records & Tapes. Akshaye Khanna, Aftab Shivdasani, Paresh Rawal, Rimi Sen, Shakti Kapoor, Rajpal Yadav, Tiku Talsania, Shoma Anand, and others appear in the film.
A singer, a young woman, and a bank employee lie in order to advance in life, and they soon find themselves in hilarious situations as well as the investigation of an insane man.
Hulchul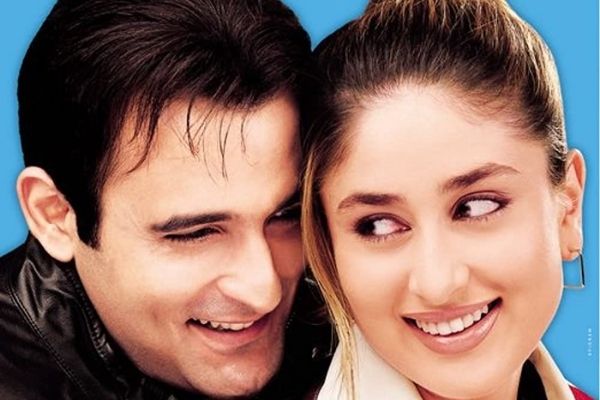 Priyadarshan directed the 2004 Indian Hindi-language romantic action comedy-drama film Hulchul. Akshaye Khanna, Kareena Kapoor, Paresh Rawal, Amrish Puri, Arbaz Khan, Sunil Shetty, Jackie Shroff, and others appear in the film.
A man and a woman from two feuding families pretend to be in love in order to exact revenge. When they fall in love, their plan goes awry, and they must work to bring their families together.
Conclusion
We hope you enjoyed our article about the best Hindi comedy movies available on Youtube. If you have any questions or concerns about this, please contact us anytime. Thank you for reading, we are always excited when one of our posts is able to provide useful information on a topic like this!