Amol Palekar used to leave his mark on the people by his simple nature, such a simple person made his mark from the world of acting to the direction. Amol Palekar is now 77 years old and is not very active in Bollywood.
Amol Palekar, who has a straightforward view, has impressed the world with his direction and artistry with his hard work and dedication. At first, he came into the world of film as a hero but later, he was also known for his direction.
| | |
| --- | --- |
| Name | Amol Palekar |
| Date of Birth | 24 November 1944 |
| Age | 77 |
| Father | Kamlakar Palekar |
| Mother | Suhasini Palekar |
| Wife | Chitra Palekar (1969-2001), Sandhya Gokhale(2001- Present) |
| Children | Daughters (Shyamalee Palekar, Shalmalee Palekar) |
| Siblings | Rekha, Neelam, Unnati |
| Debut movie Hindi | Rajnigandha |
Early life
Amol Palekar, who lived a simple life, was born on 24 November 1944 in Mumbai. Amol, fond of painting, completed his post-graduation from JJ School of Fine Art in Mumbai. And started his career as a painter. He also used to work as a clerk in the Bank of India.
Due to the trend of acting, he used to work in the theatre as well, due to which he also got work as a hero. He often used to say that I am an actor by accident, a producer by compulsion, and a director by choice. In an interview with Rajyasabha TV, he said that whenever the famous painter MF Hussain used to meet him he used to ask him about his paintings only.
Amol Palekar's Career
Talking about films, he started his film career in 1971 with the Marathi film "Shanta Karta Chalu Ahe." In 1974, he started working in Hindi films for the first time, and it was Feel Basu Chatterjee's Rajanigandha. This was the era when Amitabh Bachchan and Rajesh Khanna's stardom was at its peak. Despite this, Amol's simplistic character impressed the audience a lot.
After that, the film "Chhoti Baat" and Hrishikesh Mukherjee's immortal comedy film Golmaal brought Amol to the acting world's heights. In this film, Amol was well supported by Utpal Dutt. The comic timing of both of them was excellent. Golmaal proved to be a super hit at the box office. Not only that, but Amol also received the Best Actor Award for this film.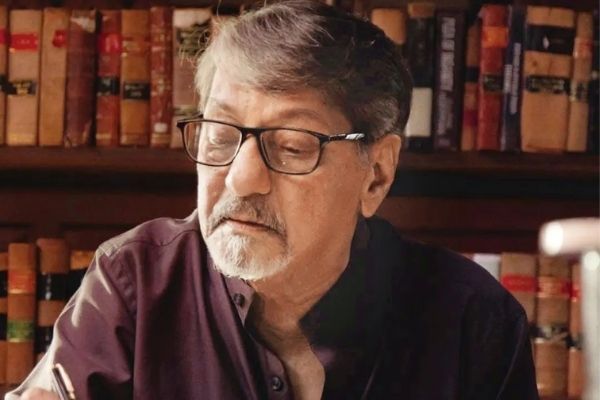 Amol Palekar did not stop here; he also acted as Villian in Shyam Benegal's "Bhoomika." Amol, who influenced the common people, never considered a hero as his competitor. Instead, he always tried to improve himself.
Be it a serious film, Gharonda, or comedy films like Baton Baton Mein, Meri Biwi ki Shaadi, Naram Garam, Shriman Shrimati, he maintained his simplicity. In the 80s, he decided to make his move in the direction field.
After this, he presented a dire film to the audience, named "Thodasa Rumani Ho Jaye,". After which Amol never looked back and gave direction in the best films like Akriet, Kiera, Daayara, and Paheli.
Directing superstars like Shah Rukh Khan and Rani Mukherjee in Paheli is a huge thing in itself. He also directed excellent programs on television like Kachchi Dhoop, Naqab, Mrignayanee, etc.
Here are some Amol Palekar hit movies and if you have not watched then watch them now.
Golmaal
Rajnigandha
Choti si baat
Baaton baaton me
Bhumika
Meri Biwi ki shadi
Chit Chor
Amol Palekar's personal life
Talking about Amol's personal life, he had two marriages. His first marriage was to filmmaker Chitra Palekar, which was also a reason for him to step into the world of acting. Chitra Palekar is an actress and writer who has appeared in and written for several films since her debut in 1982.
Chitra Palekar has always been associated with alternative cinema. She worked as an assistant to Amol Palekar on many of his films, including Kachchi Dhoop (1987), The Square Circle (1996), Kairee (1999), and Dhyasparva (2001), among others. In 2006, at the age of almost 60, she made her directorial debut with Maati Maay, which she also directed.
But this marriage did not last long, and the two parted ways in 2001. After which Amol married screenplay writer Sangeeta Gokhale. Amol has two daughters from both marriages. Her daughter Shalmalee Palekar fought for LGBT rights and said she feels super happy when the supreme court verdict came in favor of the LGBT community.
Amol Palekar was also honored with several awards for his works. In 1996, Amol received the first National Award for "Daayara".