Vidisha Srivastava, better known by her stage name Vidisha, is an Indian film and television actress. She is well-known for her roles in films such as Maa Iddari Madhya, Athili Sattibabu LKG, Viraat, Devaraya, and Lucky Jokers. In addition to films, she has appeared on Hindi television in the popular serials Yeh Hai Mohabbatein, Shrimad Bhagwat, and Meri Gudiya. And the most recent addition to the list is Bhabiji Ghar Par Hain!
Vidisha Srivastava will play Anita Bhabhi in the popular &TV show 'Bhabiji Ghar Par Hain.' Vidisha has begun filming. On the sets, the entire cast and crew greeted him with a cake-cutting ceremony.
Vidisha has replaced Neha Pendse in the show, and her appearance will be shown in the March 22 episode. The character was once portrayed by Saumya Tandon.
Vidisha Srivastava Family and birth
Vidisha Srivastava was born in Varanasi, Uttar Pradesh, on April 28, 1991. She had aspired to be an actress since she was a child. In addition to her, there are parents, an older brother, and a younger sister in the family. Shanvi Srivastava, her sister, is also an actress in South Indian films.
Education
Vidisha received her early education in Varanasi. Following that, he earned his bachelor's degree in biotechnology. During her graduation, she began taking acting and modeling classes.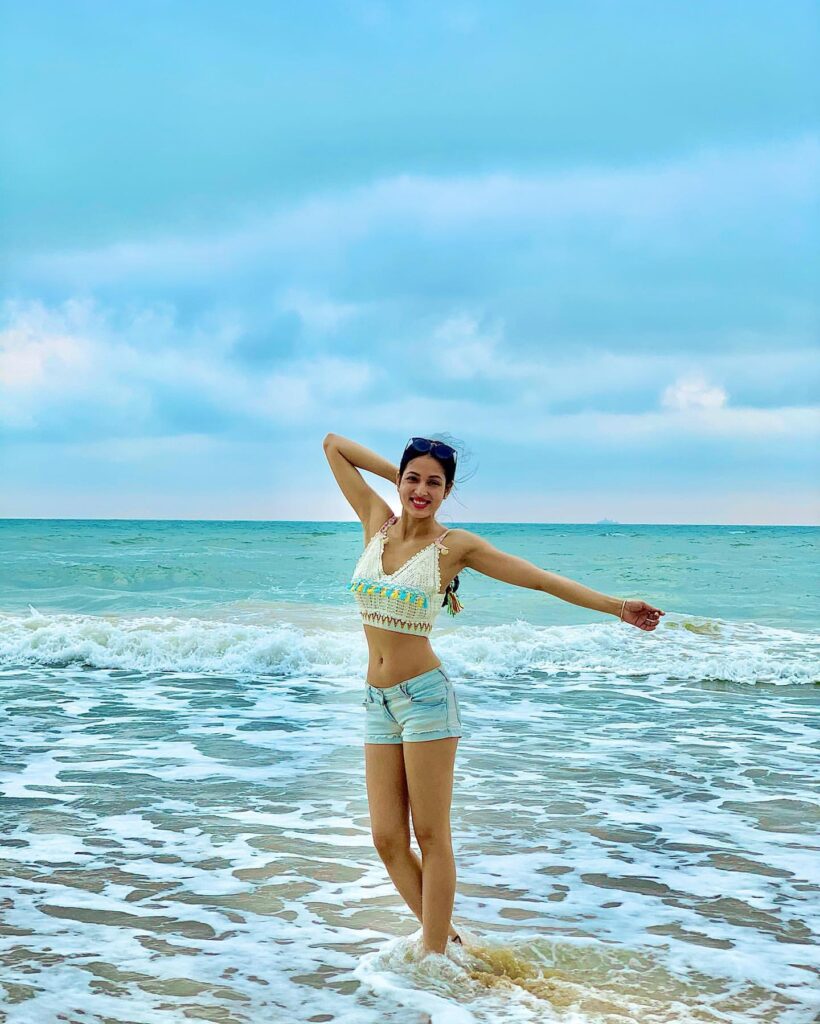 Career
Vidisha began modeling when she was only 18 years old. His interest in acting shifted as a result of this. Vidisha made her film debut in 2005 with the Telugu film Abhimani. Following that, he appeared in about ten films in Telugu, Kannada, and Malayalam. Vidisha is currently working in the Hindi film and television industry. He has appeared in serials such as 'Yeh Hai Mohabbatein,' 'Meri Gudiya,' and 'Shrimad Bhagwat.'
Interesting Facts
She did her first modeling job when she was 18 years old.
Vidisha Srivastava was born in and raised in Varanasi.
She portrayed Roshni, a girl from a village in Haryana, in the Hindi TV show 'Yeh Hai Mohabbatein.'
Vidisha's social media is dominated by coffee. She keeps posting her photos, especially on Instagram.
Vidisha has a younger sister, Shanvi Srivastava, who is also a South Indian film actress.
She has also been seen walking down the red carpet several times.
Vidisha has a degree in Biotechnology, but her heart has always belonged to the world of show business.