According to an Instagram model, a sex doll company has created a racy figurine based on her appearance and is promoting it using her name and image. Yael Cohen Aris, from Israel, claims that sex doll manufacturer Irontech Dolls modelled a sex doll on her without her consent, down to the distinctive beauty mark on her bottom lip. According to the former programmer, the company has been selling the doll under the name 'Yael' and promoting it on online forums using real-life images of the model.
Yael is now demanding that the item be removed from the shelves and is seeking assistance in bringing legal action against the company.
Appearing on This Morning today, she said: 'I don't have anything against the sex doll industry, the problem here is they did it without my consent, without my knowledge.
'It's doubly wrong because it's linked to my identity – it's not just a doll that looks like me; they never concealed the fact that it was developed from me.'
Yael began her career in computer programming after joining the Israel Defense Forces, but she quickly discovered that her true passion is social media influence.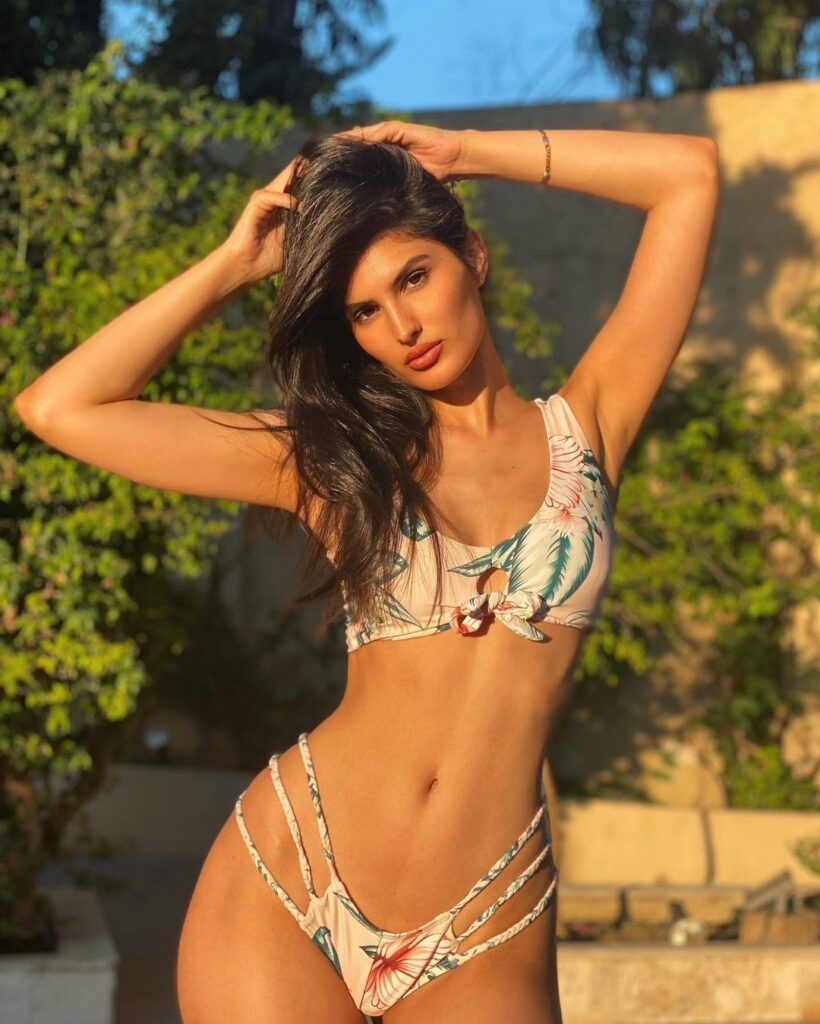 'In my career, going to the army is mandatory in Israel, so I wanted to extend my years a little more because programming was something I wanted to do,' she explained.
'Then I started using Instagram and other social media platforms and saw the potential.' 'Becoming an actress was one of my childhood dreams, so I decided to pursue it through social media.'
Yael has over a million followers on Instagram, and it was one of her followers who first alerted her to the doll.
'I received a message from one of my followers,' she explained. I clicked on the link, which took me to a forum.
'At the time, they were talking about my prototypes, and then a few months later it was a sex doll for sale, and that's when I realized the scale of it and what was going on.'
Yael took to Instagram in July 2019 to express her displeasure, posting images of the forum and doll with the caption: 'I found out that a big company made a SEX DOLL about me WITHOUT my permission or knowledge.'
Read- Miranda Fryer, the star of Neighbours, has died at the age of 34: According to her devastated family, the former actress who played Sky Mangel 'went to sleep and never woke up.'
'No, it's not a joke; it's true.' They even gave the doll the name "Yael." I'm still stunned. I'm at a loss for what to do.
'You probably saw it on my stories that it aired on TV shows in my country, and now it's time to share it with you guys as well.'
Yael claims she does not want financial compensation from the company and is simply interested in getting the product off the shelves and learning "how things went wrong and why."
'It's not just a beauty mark and my name,' she explained. 'Because sex dolls are still just dolls – but once it's linked to my identity, image, and videos on social media, there's no mistaking it.'
When asked if she would accept a percentage of the doll's profits, Yael replied, "No, I think first and foremost it should get off the shelves, and then maybe we could talk about how things went wrong and why."
'I'm not talking about restitution; I think the best thing to come out of this story is to learn a lesson.'
According to an Irontech Dolls spokesperson, the similarities between Yael and the doll are a "coincidence," and that each doll is "unique and special," created from an original design.
The brand claims that they try to meet customer requests by offering a variety of styles and that any resemblance to a real person is purely coincidental; however, they have announced that they will no longer use the name 'Yael' for the doll.
'In order to avoid misunderstandings, we will no longer refer to this doll as Yael and ask all of our partners to refrain from using the name Yael,' said a spokesperson. 'We will notify all partners to stop using this name and any photos relating to her.'