A school teacher from Dhule district in Maharashtra filed an RTI in 2020 regarding "What is the national game of India?" And the answer he got from the Youth and Sports Ministry will change the perception you have regarding the National game of India from childhood.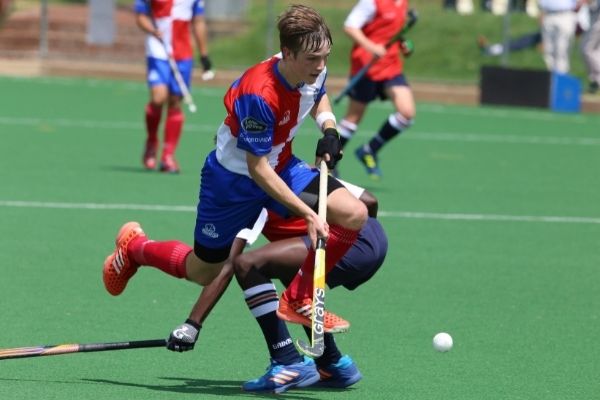 Many of us have been taught in school or at home that Jana Gana Mana is our National Anthem; Peacock is our national bird; Bengal Tiger is the national animal; King Cobra is the National reptile, Indian lotus is National flower.
In the same way, many of us were told or taught that Hockey is India's national game or sports, but it was a myth.
Also read- When, Why, And How The Cricket World Cup Started in 1975. Why no one expected it
But you will be surprised to know that India never had a national game or sport, and neither it has now. Often Newspapers or media houses publish articles about the poor condition of hockey in most of the time their headlines are something like " Why Our national Sports Is…".
But today, it may surprise you to know that India never had a national game.
India is a country of diversity and has many popular games in different regions. Cricket is the most popular sport in India and is the highest paying also.
After the 1983 World cup, cricket gained so much popularity that it almost left no space for other sports to have their chunk.
In North-East India and West Bengal, football is a famous sport as they follow the game religiously. Hockey is still a popular game in some parts of Odisha, Jharkhand, and Punjab. In some parts of India, sports like Khoko or Kabaddi are also popular.
India is called a country of such diversities, not without a reason. Just like in each state or province you will find different languages, dress, food, etc. Similarly, the interest in sports is also different in different provinces of India.
How many Countries have a National Game
There are only 16 countries worldwide that have national sports which are recognized by the law of their country. And there are 47 countries in the world that have national sports and are not recognized by their law.
But the name of India is missing from both such lists. That is, there are no national sports in India. And field hockey or hockey, which we consider to be our national sports, is not the national sport of India but our neighbouring Pakistan. However, it has not been legally recognized in Pakistan's law yet.
What is the national game of India if not Hockey
Not only in 2020, even before this, many times, people had also filed an RTI and asked the Sports Minister for data about our national sports. In response to which the Sports and Youth Affairs Ministry had replied that our country officially does not have any national sports.
Just like 2020, in 2012, Aishwarya Parashar, a 10-year-old girl, had put up an RTI query and asked if hockey was our national game. Then the reply came from the Ministry of Youth Affairs that there is no national game of India officially.
In 2016 a man named Chirag Jogani also filed a similar RTI to know what our national game is. In return, he got an answer from the Ministry of Youth Affairs and Sport that India does not have any national game.
How this Perception Started that Hockey Is Our National Game
The initial version of modern-day field hockey, however, was introduced by the British during the late 18th and early 19th centuries in India. It began as a popular school game and eventually made its way to the Indian army during British occupation in the 1850s.
Hockey rapidly became the sport of choice among children and youths in India due to the availability of huge land as playing fields and the simplicity of equipment, with the country's first hockey club being created in then Calcutta (now Kolkata) in 1855.
In the first three Olympics (1928, 1932, and 1936), Major Dhyan Chand was among the biggest reasons for India to rule the hockey field and was known as the Magician in the Hockey field.
Indian team played 1928 Olympics under the captaincy of Jaipal Singh Munda and 1932 Olympics under Lal Shah Bokhari. In 1936, India played under the captaincy of Major Dhyan Chand.
Olympics in 1940 and 1944 did not take place because of the World war, and it only returned in 1948. Independent India saw a new star on the hockey field, Balbir Singh Sr. India again won three Gold medals in a row.
This was the era when India dominated the field of hockey, and due to this, many people got the impression that hockey is the national sport of our country.
Between 1928 and 1956, India won six consecutive gold medals in hockey at Olympics. In the Rome Olympics in 1960 India lost to Pakistan in the final. But again in 1964 India won the gold medal by defeating their arch-rival Pakistan by 0-1 goals and took the revenge of 1960.
Medals By Indian Hockey Team in Olympics
| | | |
| --- | --- | --- |
| Year | Olympic Place | Medal |
| 1928 | Amsterdam | Gold |
| 1932 | LA, USA | Gold |
| 1936 | Berlin, Germany | Gold |
| 1948 | London, UK | Gold |
| 1952 | Helsinki, Finland | Gold |
| 1956 | Melbourne, Aus | Gold |
| 1960 | Rome, Italy | Silver |
| 1964 | Tokyo, Japan | Gold |
| 1968 | Mexico City, Mexico | Bronze |
| 1972 | Munich, West Germany | Bronze |
| 1976 | Montreal, Canada | 7th |
| 1980 | Moscow, Russia | Gold |
| 1984 | LA, USA | 5th |
| 1988 | Seoul, South Korea | 6th |
| 1992 | Barcelona, Spain | 7th |
| 1996 | Atlanta, USA | 8th |
| 2000 | Sydney, Australia | 7th |
| 2004 | Athens, Greece | 7th |
| 2012 | London, UK | 12th |
| 2016 | Rio de Janerio, Brazil | 8th |
In 2018 before the Hockey Men's World Cup Odisha Chief Minister Naveen Pattnaik wrote a letter to Prime Minister Narendra Modi urging him to declare Hockey as the national game.
Many sections from the sports society welcomed the step but there is no declaration from the central government regarding declaring Hockey as the national game.
Dear PM @narendramodi ji, you will agree with crores of hockey loving fans of our country that Hockey truly deserves to be notified as our National Game. This will be a fitting tribute to our great players & inspire youngsters #HockeyForNationalGame 1/4 https://t.co/oTGcrHxO9U pic.twitter.com/X7E7jrlWOo

— Naveen Patnaik (@Naveen_Odisha) June 20, 2018
School children still get confused about what is the national game of India but as per the government, India does not have any National game.
FAQs:
Is hockey national game of India?
No, Hockey or precisely field Hockey is not the national game of India.
What is the national game of India?
India does not have a national game officially.
Hockey is the national game of which country?
Hockey is the National game of Pakistan, though it is yet to be adopted by their law.
Is Kabaddi the national game of India?
No, Kabaddi is not the national game of India. Kabaddi is the national game of Bangladesh.
Which is national game of China?
The national game of China is Ping Pong or Table tennis.
How many Indian hockey gold medal achieved?
India has achieved 8 Olympics gold medals till now.
Present Position of hockey in India in respect of popularity and importance?
The present position of Hockey is not that good as it was to be up to early 2000. The prime reason is the rise in popularity of Cricket and the money associated with it. After Sahara's sponsorship ended in 2017, Indian Hockey found it hard to get a sponsor, and this is when Odisha CM Naveen Pattnaik came to the rescue. Odisha signed a sponsorship for both Men's and Women's Hockey teams for a sum of around 150 Crore. The current amount is more than 3 times what Sahara paid.
Cricket is the national game of which country?
Cricket is the national game of England, the country which is credited for the invention of the game.