Simple Kapadia Biography is this post all about. Everyone is familiar with the legendary actress Dimple Kapadia of her era. Dimple began her film career in spectacular fashion with the film 'Bobby.' However, very few people are aware of her younger sister Simple Kapadia!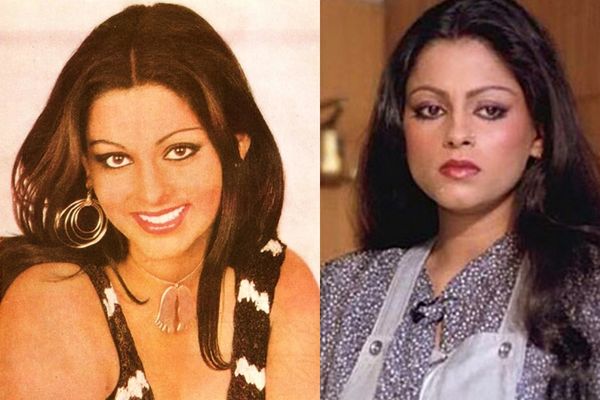 Simple Kapadia Biography
| | |
| --- | --- |
| Nickname | Kapadia |
| Full Name | Simple Kapadia |
| Profession | Model |
| Nationality | Indian |
| Date of Death | November 10, 2009 |
| Place of Death | Andheri, India |
| Birthplace | Mumbai, Maharashtra |
| Religion | Hinduism |
| Zodiac Sign | Leo |
Simple Kapadia was Dimple Kapadia's younger sister. She made her film debut when she was 18 years old. She established himself as a costume designer after working in numerous films. Success had only begun kissing her feet when she left this world.
Simple Kapadia, Dimple Kapadia's younger sister, lived to be 51 years old. Simple had carved out a niche for itself through hard work. The birthday of Simple Kapadia is today.
Simple Kapadia was born in Mumbai on August 15, 1958. She made her Bollywood debut in 1977, at the age of 18, in the film 'Anurodh,' opposite her brother-in-law Rajesh Khanna.
| | |
| --- | --- |
| Height | 5' feet 2 inches |
| Weight | 55 kg |
| Waist | 30 inches |
| Hips | 35 inches |
| Dress Size | 12 (US) |
| Eye Color | Black |
| Hair Color | Black |
She also collaborated with Jeetendra on films such as 'Shaka' and 'Chakravyuh.' She also appeared as a supporting actress in films such as 'Lootmar,' 'Zaane Ko Dikhna Hai,' 'Jeevan Dhara,' and 'Dulha Bikta Hai.' Even after ten years of hard work, Simple Kapadia was unable to achieve the fame of her sister Dimple Kapadia. After failing to achieve the desired level of success in films, Simple Kapadia turned to design.
In 1987, Simple Kapadia created the costumes for Dimple Kapadia's film 'Insaaf.' She began to get a lot of work after that. She created costumes for many films, including 'Rudali,' 'Rok Sako To Rok Lo,' and 'Shaheed.' Simple also received a National Award for 'Rudali.' Aside from films, Simple Kapadia designed clothes for actresses such as Tabu, Priyanka Chopra, and Sridevi. Simple's career as a designer took off, and she hasn't looked back since.
Although her acting was poor, Simple Kapadia had made a name for herself in the field of costume design. But it was while success was kissing her feet that she learned she had cancer. On November 10, 2009, she left this world. If Simple Kapadia were still alive today, she would be the queen of fashion.