We are going to tell you about Dimple Kapadia's parents, parents history, siblings, religion, age, husband, affair, and children. In short, this is a complete Dimple Kapadia biography.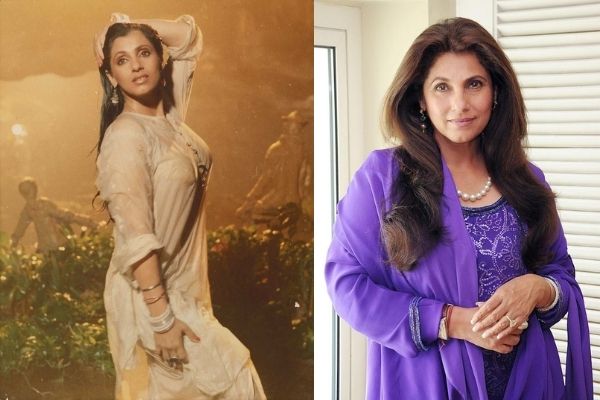 Dimple Kapadia debuted in the film industry at the age of 16 in Raj Kapoor's Booby, and she continues to shine to this day. Even today, Dimple's fashion sense and style statement are no less than current actresses.
Today's generation may know Dimple Kapadia as Twinkle Khanna's mother or Akshay Kumar's mother-in-law, but she is widely regarded as one of the best actresses of her generation.
On the strength of her confidence, talent, and acting, the actress rose to stardom at a young age. Dimple Kapadia's birthday is on June 8th. Raj Kapoor chose Dimple Kapadia as the launch actress for his son Rishi Kapoor. 'Bobby' was the title of the film. 'Bobby' was a huge success at the box office.
Dimple Kapadia parents history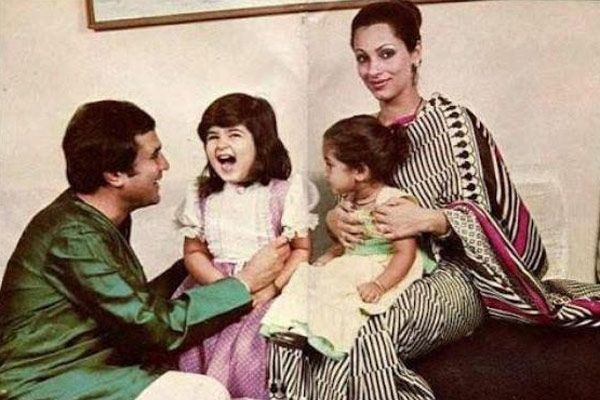 On June 8, 1957, Dimple Kapadia was born to Betty and Chunnibhai Kapadia, a Gujurati businessman.
Dimple was given the name Amina by the 48th Imam Aga Khan-3 shortly after her birth. Amina was the oldest of four children. His father was a well-known businessman, so his ups and downs were with people in the film industry.
She is the family's eldest sister. She has two sisters Simple Kapadia and Reem Kapadia and one brother. She did her schooling at St Joseph's Convent High School.
Dimple's parents were Muslims but later converted to Hinduism. Her family belonged to the Ismaili Khoja community. At the time of birth, Dimple was named Ameena but she never used this name.
Dimple's family was quite wealthy and had their own bungalow at Santacruz, Mumbai.
Also Read- Sunil Dutt, The Eternal Love Story With Nargis
Mamta Bhayani, her cousin, made her television debut in the Nukkad TV series. She married director Sameer Malkan. Mamta Malkan is her new name, and she lives in Toronto, Ontario, Canada.
Following the release of Bobby, rumours circulated that Dimple is the daughter of Raj Kapoor and Nargis. There was a very slight facial resemblance between Nargis and Dimple. Raj Kapoor also repeated some real-life scenes with Nargis in the movie. The rumours were never true, and eventually, it died.
Dimple is the only Bollywood actress who has stayed away from the industry for a long time after the success of her first film. Dimple's first and second films were separated by an 11-year gap, during which she married and kept herself away from the film industry. Dimple Kapadia was born on the 8th of June, 1957. Dimple is from a Gujarati family.
Dimple Kapadia Movies and Career
Dimple started her career with Raj Kapoor's movie Booby. The movie was the launchpad for Raj Kapoor's second son Rishi Kapoor. Raj Kapoor wanted a fresh and young actress as most of the famous actresses at that time was older than Rishi Kapoor.
Marriage
Dimple married Rajesh Khanna when she was only 15 years old and 6 months before the release of Bobby. Dimple Kapadia was 15 years younger than Rajesh Khanna. Both got married in March 1973 at Dimple Kapadia's father bungalow in Juhu and the grand reception was held in Hotel Horizon, Juhu.
Her first movie Bobby released in September 1973 and was a superhit. Although her first movie was a blockbuster, Dimple stayed away from movies for 11 years.
In the meantime, she gave birth to two daughters. The elder daughter is Twinkle Khanna (born on 29th December 1974, on Rajesh Khanna's 32nd birthday) and Rinke Khanna( born in 1977).
Her sister Simple Kapadia made her debut opposite Rajesh Khanna in the movie Anurodh. The movie was a hit and the song " Aaate Jate khubsurat Awara Sadko Pe" is one of the all-time hit sung by Kishore Kumar.
After the altercation, the couple got separated after 9 years together and Dimple returned to her parent's house with her daughters.
Re-entry in Bollywood
Dimple Kapadia made a comeback after getting separated from Rajesh Khanna with the movie Manzil Manzil with Sunny Deol.
She later was rumoured to have an affair with Sunny Deol and was seen with him many times.
Dimple was well-known in Bollywood for her glamorous appearance and bold avatar. She has played different kinds of roles in Bollywood. She appeared again opposite Rishi Kapoor in the 1985 movie Saagar.
She got her second Filmfare award for the movie ( she got her first Filmfare award for her debut movie Bobby).
She appeared in many movies like Arjun, Aitbaar, Lava, etc. Her role in Janbaaz opposite Anil Kapoor was one of the bold movies of that movie.
Dimple won a National Award and Filmfare award for best actress for her performance in the film 'Rudali' in 1993. Next year she won the Filmfare award for best supporting actress for the movie Krantiveer.
After 1994 she took three years break from movies and returned in 1997 with the movie Mrityudaata, opposite Amitabh Bachchan. This time she appeared in character roles rather than lead roles.
Dimple Kapadia biography
Name
Dimple Kapadia
Birth Name
Amina
Father's Name
Chunnibhai Kapadia
Mother's Name
Betty Kapadia
Siblings
3 (Two sisters and one brother)
DOB
8th June 1957
Age(In 2022)
65
Place of Birth
Mumbai
Religion
Hindu (Dimple Parents Converted From Ismaili)
School
St. Joseph's Convent High School, Mumbai
Height
1.59 Meters or 5 feet 3 inches
Weight (approx)
Kilograms- 58 kg
Pounds- 128 lbs
Debut
Bobby (1973)

Net worth
$10 Million or 72.82 Crores Rupees
Affair
Sunny Deol
Husband
Rajesh Khanna (1973–2012)
Children
Twinkle Khanna and Rinke Khanna
Smoke
yes
Drink
yes
Hobbies
painting
Net Worth
$10 million approx
Sibling, Sister, and Husband Death
After 1982, although Dimple Kapadia and Rajesh Khanna never lived together, over time the bitterness between the two went away and both were seen together on many occasions. Even in 1990, when Rajesh Khanna contested the elections, Dimple campaigned for him.
When Rajesh Khanna fell ill in 2009, Dimple started living with him and they lived together till his death in 2012 due to cancer.
Dimple's youngest sister Reem died in 1991 due to a sleeping pill overdose and her middle sister Simple Kapadia died in 2009. Her brother Munna also died in a car accident. She is the only sibling who is alive out of the four.
FAQs
At what age Dimple Kapadia gave birth?
She was only 17 when she gave birth to her elder daughter Twinkle Khanna.
Who is Dimple Kapadia husband?
She was married to the first super start of Bollywood Rajesh Khanna.
What religion is Dimple Kapadia?
Dimple's parents were from the Ismaili community but later converted to Hinduism. Dimple also had a Muslim name which was given to her by Aga Khan but was never referred to by that name.
Why did dimple leave Rajesh?
Both had a huge age gap and as per Dimple Rajesh khan's infidelity was the reason for the separation.
At what age did Dimple Kapadia marry?
To be precise, Dimple was 15 years and 9 months old when she got married.
Who is Dimple Kapadia daughter?
Twinkle and Rinke Khanna. Both tried their hand in Bollywood but were quite unsuccessful.
Who is the parents of Dimple Kapadia?
Betty Kapadia and Chunnibhai Kapadia.
How did dimple Kapadias brother die?
Her brother Suhail Kapadia died in a car accident.
How old is Dimple Kapadia Bobby?
When she started shooting for it, she was 15 years and when Bobby released in September 1973 she had was 16 years.