Miss Universe Curaçao 2021 is Shariëngela Cijntje. Cijntje won the 58th edition on 24th July night in the Ballroom Hall of the Curaçao Marriott Beach Resort, beating out eight other competitors. Alexandra Atalita finished second, and Giurvienka Seraus finished third. Sharingela will represent Curaçao at Miss Universe 2021 in Eilat, Israel, in December. Sharingela was born in the Dutch city of Rotterdam in 1993.
She succeeded Chantel Wiertz who represented her country in Miss universe 2020 and was placed in the top 20.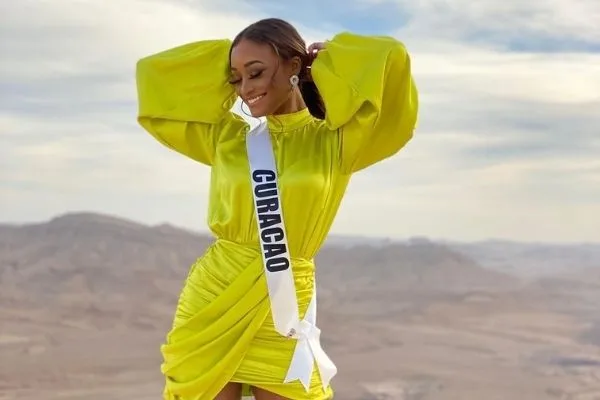 She graduated from Radulphus College before studying law. She studied at Universiteit Leiden in Netherland where she earned her law degree. Later she got her master's degree from the university too. She has also worked with Inditex as a sales executive.
Read- Ora Antonia Ivanišević: Miss Universe Croatia 2021
Apart from Europe she also has traveled to the USA in 2016. At the age of 3, her body was burned for more than 80% due to an unfortunate accident and she remained under hospital watch for 24X7. Her mother helped her to regain normality and build her confidence.
On Women's Day, she also released the e-book "Release Your Amazon." Read- Valeria Rees: Miss Universe Costa Rica 2021
She is not scared to take risks since she is driven by her ambitions. In order to obtain expertise as a business owner, she created her own company while studying law, inspired by female role models. She believes that education, preparation, and passion can unite and empower Curaçao's women and girls.