20-year-old Ora Antonia Ivanisevic, from the southern Dalmatian city of Dubrovnik, was crowned Miss Universe Croatia 2021 by her predecessor Mirna Naiia Mari after defeating 14 other finalists in the 25th edition. She is now representing her country in the Miss Universe competition held in Israel.
Ora Antonia Ivanievi is 185 cm (6 feet 1 inch) tall and studies tourism management at RIT Dubrovnik. She aspires to run her own hotel or become an artist and best-selling author one day.
Ora has been playing competitive volleyball for 12 years and has competed in a number of major international tournaments. She adores art and enjoys writing novels and poems in her spare time.
She is also a skilled make-up artist and hairstylist, as well as being fluent in English and Russian. Volunteering at the Down Syndrome Association's home is one of her favorite hobbies. Ora wants to advocate for equal opportunities for advancement in business for men and women as Miss Universe Croatia.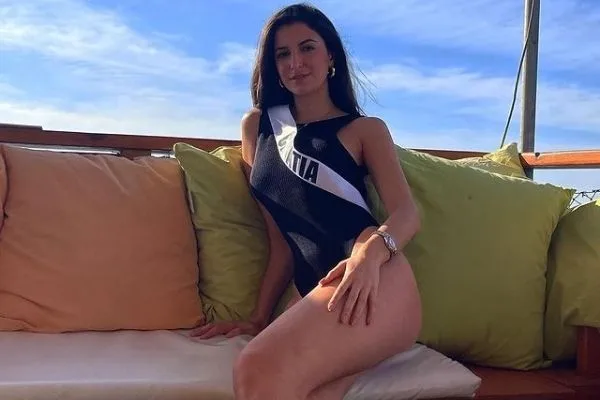 Read- Valeria Rees: Miss Universe Costa Rica 2021
Little more about Ora Antonia Ivanisevic
Ora Antonia is the daughter of Slavica Kuzmanic, a well-known Croatian volleyball player who is remembered for her performance for the national team at the 1998 World Cup in Japan, as well as winning the European club championship with Dubrovnik that same year. Despite the fact that she no longer plays professional volleyball, she is the manager of a sports hall in Dubrovnik.
Read- Valeria Maria Ayos: Miss Universe Colombia 2021
Ora inherited her mother's height, beauty, and volleyball skills because her mother is 6 feet 3 inches tall. She was bullied in school because of her height, which is why she wants to be a spokesperson and ambassador for all the women who have never had enough respect for themselves, their education, or their bodies, and whose fear has kept them from being more than they believe they are capable of being.