Shama Sikander Gesawat is a Bollywood actress. In 1998, she made her acting debut. In this Shama Sikander Biography, we will learn more about age, husband, family, income, net worth, languages known, etc.
Shama is known as an actress, Producer, Motivational Speaker, and director. She made her acting debut as 'Pooja' in 'Yeh Meri Life Hai.' Shama first appeared in a film in 1998. Shama co-starred in her second film with superstar Aamir Khan. Shama is a talented actress and designer.
Shama has gone through a lot, especially when considering her personal life but she has emerged stronger. Shama Sikander is married now to her American boyfriend whom she was dating for a long time.
Shama also managed his designer's business for a few years. 'Saisha' was the name of the company. Shama has also established her own film production company, 'Shama Sikander Films Private Limited.' Shama also worked as a model for a while during her acting career.
Shama will appear in another film, 'Bypass Road,' in 2019. Shama has successfully transitioned from the world of film to the world of television serials.
Shama Sikander Biography and Wiki
Shama's height, weight, age
| | |
| --- | --- |
| Name | Shama Sikander Gesawat |
| Date of Birth | August 4, 1981 |
| Age | 40 |
| Father name | Sikandar Ali |
| Mother name | Gulshan Ali |
| Religion | Muslim |
| Siblings | 3 |
| Place of Birth | Rajasthan |
| Current city | Mumbai |
| Debut | Yeh Meri Life Hai |
| Favorite Color | Red |
| Height | 5 Feet 5 inches |
| Eye color | Black |
| Hair color | Black |
| Marital Status | Married |
| Husband Name | James Milliron |
| Net Worth | $12 to 20 Million |
| Shoe Size | 7 |
| Physical measurement | 36-26-36 |
| Instagram | shamasikander |
| Website | http://shamasikanderfilms.com |
| Social media manager | Alisha Taimoor Ali |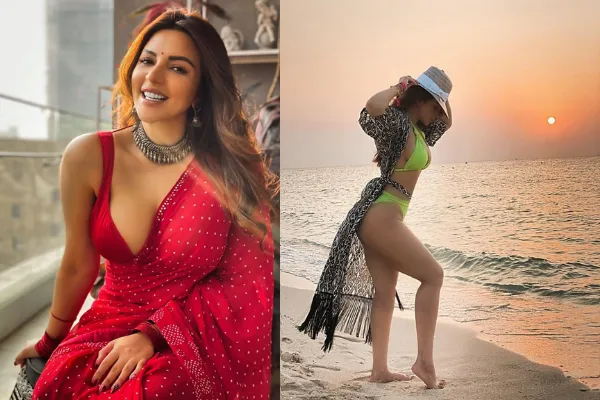 Shama Sikander's childhood
Shama Sikander was born in Makrana, Rajasthan on August 4, 1981. Shama's father is Sikander Ali Gesawat, and her mother is Gulshan. Shama's family consists of two brothers and one sister in addition to him. Her brothers' names are 'Khalid Sikander' and 'Rizwan Sikander.' 'Salma Sikander' is the name of her sister.
Read- Sherlyn Chopra: Playboy girl to Raj Kundra Feud| Biography
Shama stated in one of her interviews that her family members left Rajasthan and moved to Mumbai when she was nine years old. When she lived in Mumbai, her family could barely afford two meals a day. Her family frequently moved due to the fact that she lived in rented houses.
Shama Sikander had attended nine schools in her early years, including Makrana and various locations in Greater Mumbai such as Malad, Mumbra, Thane, and Andheri. Shama enrolled in the Roshan Taneja School of Acting in Mumbai in 1995 after finishing 10th grade.
Shama Sikander's Professional Background
Shama Sikander made her acting debut in Prem Aggan in 1998. Shama's role in this film was very minor. Shama also appeared briefly in Aamir Khan's 1999 film 'Mann.'
Shama began her career in television serials after appearing in minor roles in early films. Shama's first TV serial was 'Yeh Meri Life Hai,' in which she played the character 'Pooja Mehta.'
Shama received numerous awards for her performance in this serial. Shama went on to anchor shows like 'Popcorn News' and 'Jet Set Go' after this serial. Shama made her Marathi film debut in 2008. The film was called 'Dhoom Dhadka,' and Shama's character was called 'Jiya.'
Shama was seen in the Sony TV series 'Seven' in 2010 as the character 'Shoena.' Shama portrayed a 'fierce fairy' in SAB TV's serial 'Baalveer' from 2012 to 2014. Shama announced her departure from the show in 2014.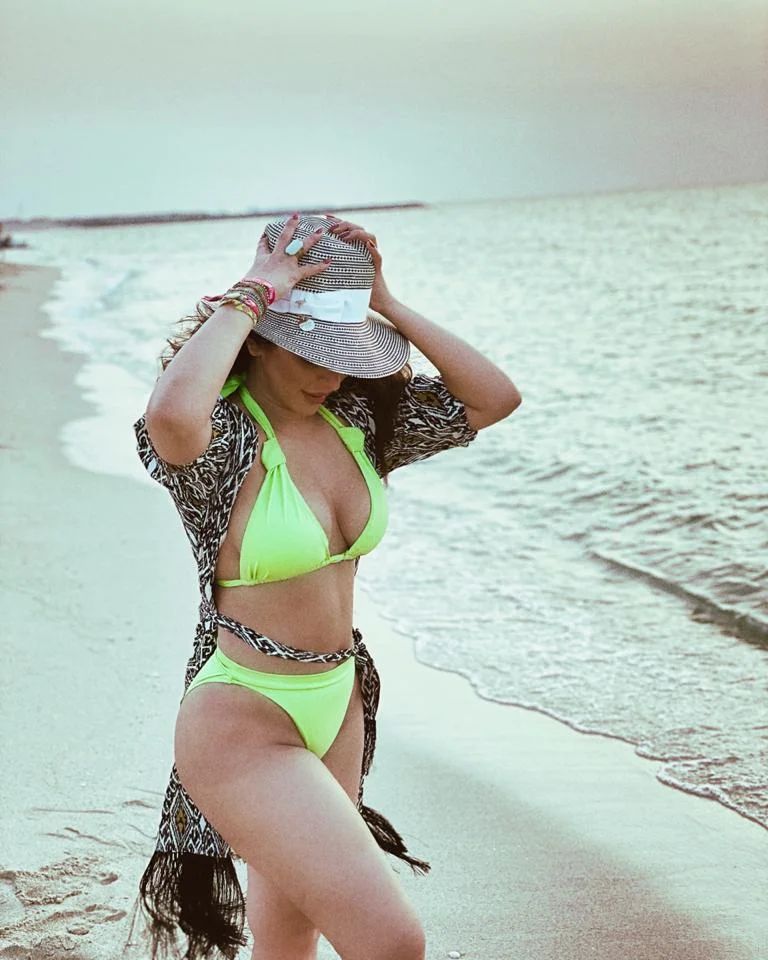 Shama had her first supporting role in the feature film Ansh: The Deadly Part in 2002. The main characters in this film were played by actors Abbas, Rajat Bedi, and Om Puri. The film was also a box office success, and Shama Sikander received recognition for her performance. Shama entered the world of TV serials after the success of this film. 'Yeh Meri Life Hai' was Shama's first TV serial.
Shama not only won awards for her performance in this serial, but she also rose to fame overnight. People admired him and his acting abilities. Shama appeared in this serial only from 2003 to 2005, and during that time she appeared as a guest in many other shows such as 'C.I.D.,' 'Batliwala House No. 43,' 'Kajal,' and so on.
Shama Sikander hosted her first show on the Zoom channel in early 2007. 'Popcorn News' was the name of this show. the year 2008
Shama was also the host of Star One's Jet Set Go. Shama demonstrated her participation in other shows during this time. Shama has appeared in shows such as 'Ek Khiladi Ek Haseena,' 'Boogie Woogie,' and 'Jhoom India.'
Shama Sikander appeared in the Hindi film 'Sexaholic' in March 2016. Riya was the name of her character in this film. Shama Sikander was seen in another role in 2017. The title of this film was 'Maya: Slave of Her Desire,' and Shama played the role of 'Maya.' This film was directed by Vikram Bhatt. Shama Sikander will return in 2019 with the Bollywood thriller film 'Bypass Road,' following her 2017 debut.
The movie will be released on November 1st, 2019. In addition to Shama Sikander, Neil Nitin Mukesh, Adah Sharma, Sudhanshu Pandey, Manish Chaudhary, Rajit Kapoor, and Gul Panag will play lead roles. According to The Times of India and many other notable actors, this film will undoubtedly be one of the best thriller films.
Shama Sikander founded her production company, Shama Sikander Films Pvt Ltd, in 2017. He announced his home production debut film, 'Ab Dil Ki Sun,' in December 2017. It was a short film in which Shama starred as the main character. Shama created the film in response to events in her own life.
The film 'Ab Dil Ki Sun' was released on YouTube in early 2018, and many Bollywood celebrities attended the premiere. It is regarded as the first and one of the best films produced by Shama's production company. Shama Sikander has worked in web series and music videos in addition to films and television.
Shama Sikander's films
In 1998, she played the role of 'Pooja' in the Hindi film 'Prem Aggan.'
In 1999, she played the role of 'Kamini' in the Hindi film 'Mann.'
In 2002, he played the character 'Kusum' in the Hindi film 'Ansh: The Deadly Part.'
In 2008, she played the character 'Jiya' in the Marathi film 'Dhoom Dhadka.'
In 2008, she performed in the Hindi film 'The Contract' in the song 'Maula Khair Kare.'
In the 2016 Hindi film 'Sexaholic,' she plays the role of 'Riya.'
The character of 'Maya' in the Hindi film 'Bypass Road' in 2019.
Shama Sikander has acted in a number of serials, shows, and roles.
From 2003 to 2005, she played the character 'Pooja' in Sony TV's serial 'Yeh Meri Life Hai.'
In 2005, she appeared as a 'Celebrity Guest' in Sony TV's serial 'Batliwala House No 43.'
In 2006, she played the character 'Meenakshi' in the Sony TV show 'C.I.D.'
In 2007, he worked as a host on the Zoom channel's show 'Popcorn News.'
Cameo appearance as 'Chameli' in Sony TV's serial 'Kajjal' in 2008.
In 2009, she played the character 'Rukhsana' in Sony TV's serial 'Mann Mein Hai Vishwas.'
In 2010-11, she played the character 'Shunina' in Sony TV's serial 'Seven.'
From 2012 to 2014, she played the role of 'Fierce Pari' in the SAB TV serial 'Baal Veer.'
Shama Sikander and her characters star in a web series.
In 2016, she played the role of 'Sonia Arora' in the YouTube series 'Maya.'
Many characters appeared in the YouTube series 'Ab Dil Ki Sun' in 2018.
Shama Sikander's music video
Song 'Rawat Chandani' from the album 'Saun Di Jhadi', 2001.
'Baje Jo Bansi Thama Karo' and 'Kabhi Mausam Hua Resham' from the album 'Tere Bina' were released in 2002.
2020, 'Majnu Remix' song.
Achievements and Awards
At the Indian Television Academy Awards in 2004, he received the award for 'Grey8!' for the serial 'Yeh Meri Life Hai.' The Face of the Year Award is given to the most attractive person in the world.
The serial 'Yeh Meri Life Hai' won the award for 'Best Debut Female' at the 2004 Indian Television Academy Awards.
At the 12th Lions Gold Awards in 2005, she received the 'Best Actress – Critics' Choice' award for the serial 'Yeh Meri Life Hai.'
In 2005, she won the 'Best Face' award from 'Sony TV.'
The 'Fitness Diva' award was given in 2017 as part of the 'Perfect Achievers Award.'
'Aspiring She' was named 'Most Beautiful Woman of the Year' in 2019.
2019 was named "Style Icon of the Year" at the "International Quality Awards."
In 2019, she was named 'Most Promising Actor (Female)' at the 'Black Swan Awards, Asia One.'
Personal life of Shama Sikander
When it comes to Shama's romantic life, her name was first associated with Mimoh Chakraborty. Both of them later denied this.
Shama and O'Neal
Shama Sikander began dating Indo-American actor and musician Alex O'Neal in 2011.
Shama revealed in an interview with the Hindustan Times that they were dating. Sikander and O'Neal decided to end their relationship in January 2015. Shama Sikander married American businessman 'James Milliron' in Dubai, UAE in January 2016.
Marriage
Shama Sikander married her American boyfriend James Milliron on March 14th. Let us tell you that they were planning to marry in Turkey in the year 2020. But, due to the Coronavirus outbreak, she had to postpone her wedding, and now, after two years of waiting, Shama Sikander is finally getting married to her boyfriend James in Goa with pomp and circumstance.
According to reports, in addition to industry friends, international friends attended their wedding. Shama Sikander stated in an interview that she planned to have a white wedding.
Finally, Shama got married to her boyfriend in Goa on 16th March. She was dressed in all white for her wedding day.
Depression
Shama's name was also mentioned in the debate. Shama stated in one of her interviews that she suffered from depression prior to working on her film 'Sexoholic.' During this time, she also attempted suicide on one occasion.
She revealed that she watched p**n to get prepare for the movie.
The movie stars Shama Sikander, Kubra Sait, Rahul Badesra, among others. You can watch the movie on daily motion.
Shama had taken a number of sleeping pills before going to bed and had texted her brother about her bank account. After seeing the message, Bhai called his mother and asked to go to Shama. When the mother entered Shama's room, she discovered Shama unconscious on the bed and the sleeping medicine box on the table empty. Shama's life was saved after his mother took him to the hospital within three hours. Shama later argued bitterly with her family members about why she was saved.
New beginning
Shama later stated that she had been reborn on that day and had begun her new life in a very positive manner. He never looked back in his life after that day. When it comes to her favorite things, Shama's favourite actress is 'Deepika Padukone.'
Shama prefers colors like black, white, and red. She enjoys traveling in addition to acting.
Shama is fluent in Urdu, Gujarati, Marathi, and Marwari in addition to Hindi and English. Shama is a fantastic actress, and everything she has accomplished in her life has been the result of her hard work and dedication.
Plastic Surgery
There were rumors that Shama has done plastic surgery to enhance her looks. Shama has denied the rumors stating that the changes are due to age and physical changes and she has not done any plastic surgery.
Though Shama accepted that she has gone under some cosmetic procedures like Botox which helps to soften wrinkles on the face.
Movies
| Year | Title | Role |
| --- | --- | --- |
| 1998 | Prem Aggan | Pooja |
| 1999 | Mann | Kamini |
| 2002 | Ansh: The Deadly Part | Kusum |
| 2003 | Basti | |
| 2008 | Dhoom Dadakka | Jiya |
| 2008 | Contract | |
| 2016 | Sexaholic | Riya |
| 2019 | Bypass Road | Sarah |
Television
| | | |
| --- | --- | --- |
| Year | Serial Name | Charecter |
| 2003–2005 | Yeh Meri Life Hai | Pooja |
| 2005 | Batliwala House No. 43 | Herself |
| 2006 | C.I.D. | Minakshi |
| 2007 | Jodee Kamaal Ki | Herself |
| 2007 | Popkorn Newz | Herself |
| 2008 | Kaajjal | Chameli |
| 2009 | Man Mein Hai Visshwas | Rukhsana |
| 2010-2011 | Seven | Shunyaa |
| 2012–2014 | Baal Veer | Bhali Pari later changed to Bhayankar Pari since she was not chosen as Rani Pari |
FAQs
Where is Shama Sikander from?
Originally her family is from Makrana, Rajasthan.
What does Shama Sikander husband do?
James Milliron is a businessman and hails from the USA.