Sara Langtved, who was crowned Miss Universe Denmark 2021, and representing her country in Israel in December for Miss Universe 2021. She is from Copenhagen Denmark. She lives with her parents and 3 younger siblings.
On November 25, the organizers announced that Langtved had been chosen as this year's Miss Universe Denmark. Because of the epidemic, European countries did not organize the contest as they do every year.
Sara Langtved has been involved in a variety of environmental protection activities over the years. She believes in people's good intentions. Langtved's life goal is to make the world a greener place for their children and grandchildren.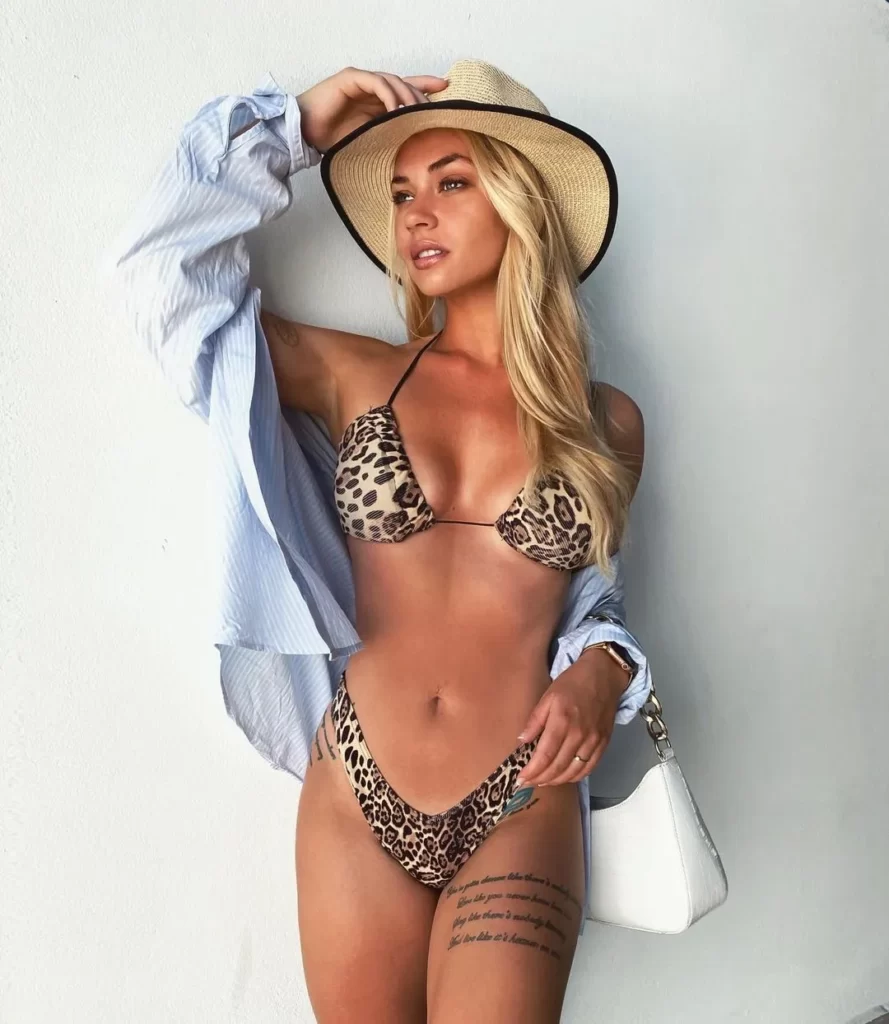 Langtved was born into a Hispanic family in 1995. In 2009, the beauty relocated to the United States to live with relatives for a few years. Langtved graduated from Copenhagen Business School with a degree in Human Resource Management and is now planning to pursue a Master's degree in Business Administration with the goal of starting his own business.
She competed in the Miss Universe Denmark 2019 pageant but did not win. Langvted was sent to the Miss Earth pageant in the Philippines that same year, where she won a sub-prize in the talent competition.
Sara Langtved is driven by the desire to make a difference in the world and to use her voice to protect the environment. She has been an advocate for this cause for several years; she believes in the goodness of people and believes that if we all work together, we can create a greener world for our children's future.
Read- Shariëngela Cijntje: Miss Universe Curaçao 2021
Sara has a strong interest in animal rights and frequently visits animal shelters around the world, where she volunteers to help animals. She also has a pet dog.
She works in the legal department of Copenhagen Business School, a Danish university where she is pursuing a degree in Human Resources. Sara aspires to earn an MBA and start her own business one day. She has also worked as a store manager in the International Airport of Copenhagen.
Read- Karolína Kokešová: Miss Universe Chez Republic 2021
Interesting facts about Sara Langtved
She works in the legal department of Copenhagen Business School, a Danish university, and hopes to one day earn an MBA and start her own business.
She traveled alone to the United States when she was 14 years old, and she has wanted to travel the world and experience its various cultures ever since.
Her family is multicultural: her stepfather is British, her cousin is Indian, her grandfather is Polish, her uncles are from the United States and Guyana, her great-grandfather is Swedish, and she has Spanish ancestors.
Here is her introduction video before Miss Earth 2019