Saira Banu (or Saira Bano as referred to in some articles) is one of the rare actresses of the Golden ere who not only continued her acting career after marriage but also appeared in bold and glamourous characters on screen. From childhood Saira had only two dreams, one was becoming an actress, and the second one was marrying Dilip Kumar. And Saira happily says her both dreams were fulfilled.
Coming from a family with a film background Saira Banu made a name for herself in the mid-60s to late 70s. We will tell you about her early life, career, marriage, children, and every detail you deserve to know about her. So let's start from where every story starts, and that is with her birth.
Also Read
Saira Banu Biography
Name
Saira Banu
Date Of Birth
23 August 1944
Place of birth
Mussoorie, United Provinces, British India
Age
78
Father
Ehsan-ul-Haq
Mother
Naseem Banu
Brother
Sultan Ahmed
Marital Status
Married
Husband Name
Dilip Kumar
Debut Movie
Junglee
Children
No
Nationality
Indian
Schooling
Elite School (In London)
Height (approx)
Centimeters- 168 cm
Meters- 1.68 m
Feet Inches- 5' 6"
Weight
Kilograms- 70 kg
Pounds- 154 lbs
The birth of Saira Banu and her early life
Before jumping directly to Saira Banu's life, let us know a little about her father and mother. Her father Ehsan-ul-Haq was a film producer, and her mother Naseem Banu (her original name was Roshan Ara Begum) was one of the top actresses of the 1930s and 1940s.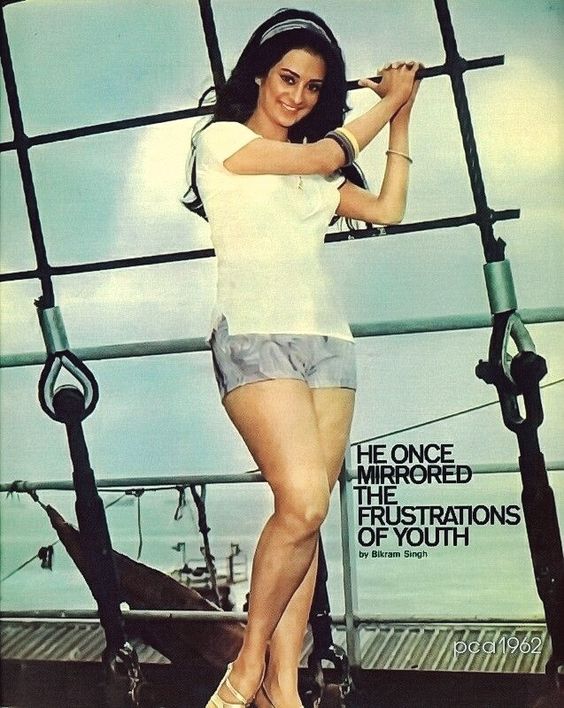 Naseem Banu started her career when she was still in school in Sohrab Modi's movie, and in no time, she became a popular actress in Indian cinema. Later she married her childhood friend Mian Ehsan-ul-Haq, and the couple had two children. The elder was son Sultan Ahmed born in 1939, and the younger was Saira, who was born on 23 August 1944.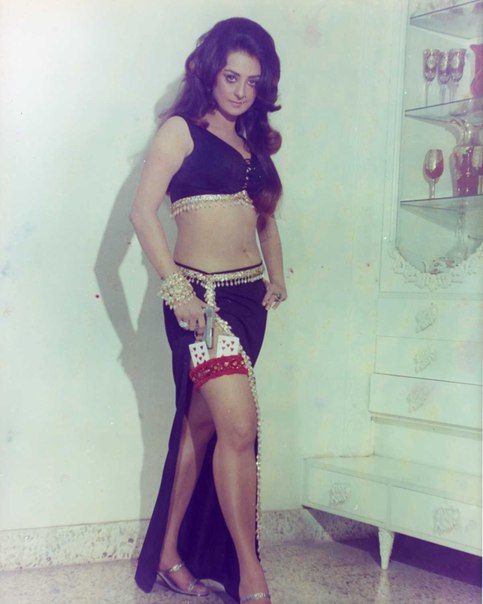 The couple started their own production house named Taj Mahal Films and produced movies like Ujala (1942), Begum (1944), Mulaqat (1947), and Ajeeb Ladki (1952), in which Naseem Banu also acted as the main lead.
It was the time India and Pakistan faced partition, and many were still crossing the boundaries to settle in the other country. Saira Banu's Father left for Pakistan with all the negatives of the movie they have produced under Taj Mahal Films, and thus, it is said that Naseem Banu had a huge fan following in Pakistan.
Naseem Banu later moved to England with her two children, where Saira Banu completed her studies and returned to India in the late 1950s.
Saira Banu Movies and Career
Saira Banu wanted to become an actress from her childhood, like her mother. When she returned to India and was offered a movie as the second lead actress in a movie, she refused to play the second lead and later was signed opposite Shammi Kapoor (an established star) for Junglee.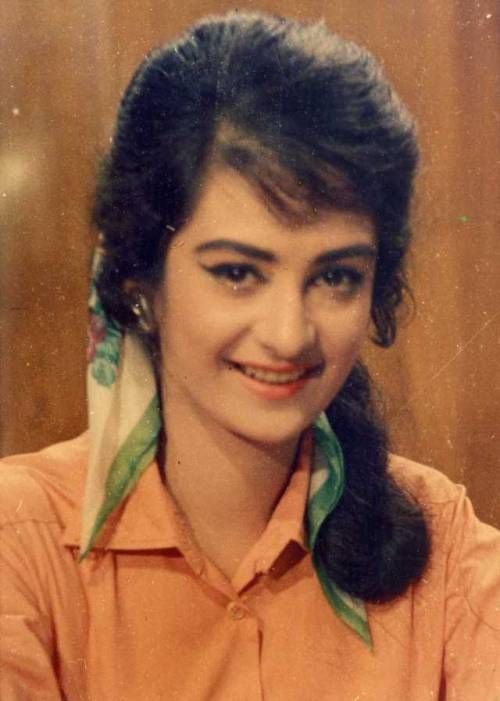 The movie was the first Eastmancolor movie of Hindi cinema and proved to be a successful film. She was nominated for best actress in the 7th Filmfare awards.
Her name was considered for the movies like Ram Aur Shyam and Sangharsh opposite Dilip Kumar, but Dilip Kumar disapproved of her name, citing that she is too young.
Her next movie was Shaadi starring opposite Manoj Kumar and Dharmendra as her brother and released in 1962. In 1963 she again starred opposite her first costar Shammi Kapoor in the movie Bluffmaster.
In 1964, four of Saira Banu's films were released, including Ayee Milan Ki Bela, April Fool, Aao Pyaar Karein, and Door Ki Awaaz.
Her acting career was going well when she married Dilip Kumar in 1966, and everyone thought it was the end of her career. But Mehmood and Manoj Kumar both approached Dilip Kumar and expressed their desire to take Saira Banu in their upcoming movies Padosan and Purab Aur Paschim.
Dilip Kumar agreed to the proposals, and she was back with a bang as Padosan was a super hit and considered one of the best comedy movies made in Hindi.
She continued her acting career till 1976 and gave many hits during this period. In 1975, her movie was released named Zameer, in which she was paired opposite Amitabh Bachchan. The interesting fact was that Shammi Kapoor, the first hero opposite Saira Banu, started her career and played her father's character in the movie.
She appeared in 44 movies in her career spanning more than 15 years.
Filmography/Movies
| | | |
| --- | --- | --- |
| Sl No | Movie Name | Year |
| 1 | Junglee | 1961 |
| 2 | Shaadi | 1962 |
| 3 | Bluffmaster | 1963 |
| 4 | Ayee Milan Ki Bela | 1964 |
| 5 | April Fool | 1964 |
| 6 | Aao Pyaar Karen | 1964 |
| 7 | Door Ki Awaz | 1964 |
| 8 | Saaz Aur Awaaz | 1966 |
| 9 | Yeh Zindagi Kitni Haseen Hai | 1966 |
| 10 | Pyar Mohabbat | 1966 |
| 11 | Shagird | 1967 |
| 12 | Diwana | 1967 |
| 13 | Aman | 1967 |
| 14 | Padosan | 1968 |
| 15 | Jhuk Gaya Aasmaan | 1968 |
| 16 | Aadmi Aur Insaan | 1969 |
| 17 | Gopi | 1970 |
| 18 | Purab Aur Paschim | 1970 |
| 19 | Balidaan | 1971 |
| 20 | Victoria No. 203 | 1972 |
| 21 | Jwar Bhata | 1973 |
| 22 | Daaman Aur Aag | 1973 |
| 23 | Resham Ki Dori | 1974 |
| 24 | International Crook | 1974 |
| 25 | Sagina | 1974 |
| 26 | Pocketmaar | 1974 |
| 27 | Aarop | 1974 |
| 28 | Paise Ki Gudiya | 1974 |
| 29 | Zameer | 1975 |
| 30 | Saazish | 1975 |
| 31 | Chaitali | 1975 |
| 32 | Aakhri Daao | 1975 |
| 33 | Mounto | 1975 |
| 34 | Bairaag | 1976 |
| 35 | Hera Pheri | 1976 |
| 36 | Koi Jeeta Koi Haara | 1976 |
| 37 | Aarambh | 1976 |
| 38 | Nehle Pe Dehla | 1976 |
| 39 | Mera Vachan Geeta Ki Kasam | 1977 |
| 40 | Kaala Aadmi | 1978 |
| 41 | Lahu Pukarega | 1980 |
| 42 | Desh Drohi | 1980 |
| 43 | Duniya | 1984 |
| 44 | Faisla | 1988 |
Rumors of an affair with Rajendra Kumar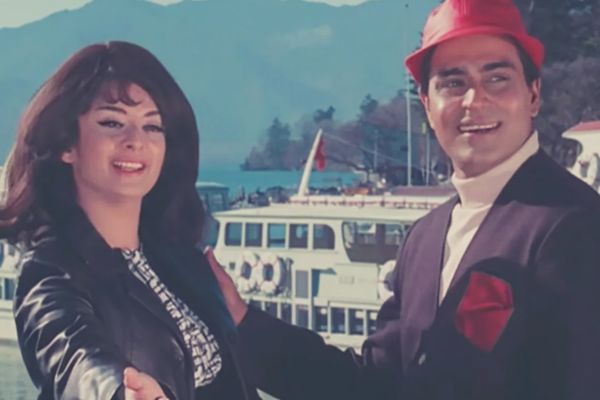 According to media sources from the time, Saira fell in love with Rajendra Kumar, and the actor felt the same way. Despite the fact that Rajendra was not only married but also had two children, Saira was determined to have Rajendra as her life partner at any cost.
According to press accounts at the time, the two were so in love that the actor was willing to abandon his entire family for the actress.
Naseem Banu, Saira Banu's mother, was furious. She offered several explanations, but the actress, charmed by the love bug, paid no attention. Nassem, like any other mother, didn't want her daughter to be with a married guy.
Nassem sought assistance from her neighbor, the famed actor Dilip Kumar, in this matter. She asked him to reason with Saira in order to get away from Rajendra. Dilip Saab tried to persuade Saira half-heartedly because he didn't know much about her. It is reported that when he tried to explain to Saira on her mother's request, she merely presented a marriage proposal to Dilip Kumar.
Marriage with Dilip Kumar and Children
Saira Banu used to see movies when in London and during vacations she used to visit India with her family. She was 12 years when she first saw Dilip Kumar in person when she went to saw shooting "Naya Daur".She was so impressed with Dilip Kumar that she decided to marry him when she grows up.
Dilip Kumar was a family friend, but he refused to act opposite her as he felt she was very young. In 1966, Saira Banu's new house at Pali Hill was completed, and her home entrance was kept on the day of Saira Banu's birthday. Dilip Kumar was also invited on this occasion. When Dilip Kumar saw Saira Banu in reality for the first time, he liked her beauty a lot, which he has written in his autobiography.
Dilip Kumar was earlier in a relationship with Kamini Kaushal and Madhubala. His relationship with Kamini Kaushal did not progress much because Kamini Kaushal was married by the time both fell in love.
And in Madhubala's case, due to mutual differences between the two, both of them got separated from each other. Although Madhubala's younger sister Madhur had said in an interview that when Dilip Kumar married Saira Banu, Madhubala was also sad because of not getting married to Dilip Kumar, and also she was happy for Dilip Kumar.
After seeing Saira Banu on her birthday, Dilip Kumar visited Saira Banu's house quite often while he was busy shooting for Ram Aur Shyam in Chennai. One day when the two went for a drive, Dilip Kumar proposed to Saira Banu for marriage. Saira Banu became happy inside as soon as she heard this, but her answer was "to how many more girls you told this line." Dilip Kumar laughed at this.
After this, Saira told Dilip Kumar that such things are discussed with the older people of the house. After which, Dilip Kumar talked about marrying Saira Banu with her mother and grandmother, and both agreed. On October 11, 1966, both were married according to Muslim customs.
What is the age difference between Dilip Kumar and Saira Banu?
Dilip Kumar was almost 22 years older than Saira and was only 6 years younger than his mother-in-law Naseem Banu. Dilip Kumar was 44 while Saira Banu was 22 when both got married.
Even after marriage, Saira Banu continued her acting career. And in an interview, Saira even said that Dilip Kumar never interfered in her work, nor did he ever put a restriction on her dress or anything else. In most of Saira Banu's films, her mother used to be her dress designer.
After about 10 years of marriage, Saira became pregnant in 1976. She developed high blood pressure when she was 8 months pregnant.
Then operation was also not possible, due to which the child died in the womb due to suffocation. After this, considering it as God's will, Dilip and Saira never tried to have a child.
Dilip Kumar in an interview said that they were quite hurt as they could not save their son.
Dilip Kumar Second Marriage
Saira Banu and Dilip Kumar had given up hope of a child, but somewhere in Dilip Kumar's mind, there was still a desire for a child. During a cricket match in 1980, Dilip Kumar meets a woman named Asma Rehman. Gradually, the meeting between the two increased, and both of them get married secretly in 1981.
Saira Banu was not aware of this and came to know through the media. When she came to know about this, she was very hurt, but at that time, her mother told her to be calm and keep her patience.
Dilip Kumar writes in his biography that marrying Asma was the biggest mistake of his life. It was reported that Asma was cheating on her and she was already married and she was the mother of three children.
After Dilip Kumar came to know about everything, he divorced her in 1983 and returned to Saira again.
Latest. An hour ago. pic.twitter.com/YBt7nLLpwL

— Dilip Kumar (@TheDilipKumar) June 7, 2021
Is Saira Banu Indian?
Yes, she is Indian. Though her father migrated to Pakistan but her mother stayed back in India.
Why Dilip Kumar has no child?
Dilip Kumar and Saira Banu tried for a child and even she got pregnant in 1976. But due to high blood pressure, they lost their children and after that, they never tried for another child.
Does Saira Banu have cancer?
No, she is absolutely fine physically.
What is the age difference between Dilip Kumar and Saira Banu?
Dilip Kumar and Saira Banu have an age gap of almost 22 years. At the time of marriage, Dilip Kumar was 44 and Saira was 22.
Who is the father of Saira Banu?
Her father is Mian Ehsan-ul-Haq who migrated to Pakistan after partition.
What is the age of Saira Banu?
As of July 2021 Saira Banu is 77 years old.
What is the religion of Saira Banu?
Saira Banu is Muslim by religion.
Who is the mother of Saira Banu?
Naseem Banu is the mother of Saira. She was a renowned actress of her time and later she took up a dress design job when Saira started her career as an actress.
Does Dilip Kumar drink alcohol?
He used to but has given up from many days.
Death of Dilip Kumar
Dilip Kumar died at the age of 98 on 7 July 2021 and 78 years old Saira Banu lives alone now as the couple does not have a child.
Saira Banu has been devastated by Dilip Kumar's departure. Since Dilip Kumar's health deteriorated, Saira Banu has lived with him and cared for him until his death. People close to Saira Banu said she hasn't spoken to anyone since Dilip Sahab's death, and when friends inquired about her condition, she didn't respond. In such a situation, all of Saira Banu's close friends have begun to worry about her.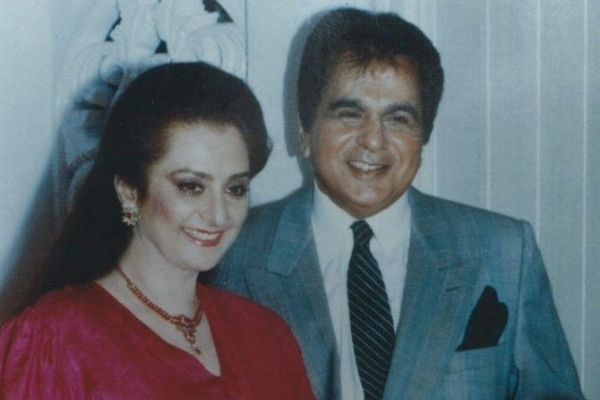 Saira is now completely alone following Dilip Kumar's departure. Mumtaz recently stated in an interview that she feels terrible that Saira has become so lonely and that no one knows anything about her.
She tried to talk to Saira several times and even went to her house, but she was unable to meet her. In addition, when Mumtaz organised a party, Saira did not attend, nor did she respond to her calls and messages.
In addition, Dharmendra, a close friend of Saira Banu and Dilip Kumar, expressed concern about Saira Banu. He stated that he had called him numerous times, but Saira had not returned his calls. He expressed his hope that Saira is fully recovered. Because of Saira Banu's distance, everyone is concerned.