Today we will discuss the life of Rishabh Pant, a flamboyant batsman and keeper of the Indian team who has been named as Delhi Capitals' new captain as Shreyas Iyer missed the first half of the IPL 2021.
Rishabh was retained for the IPL 2022 and was made a full-time captain as DD released its ex-captain, Shreyas Iyer. We will discuss the Rishabh Pant struggle story as it was never easy to make it to big stage for him.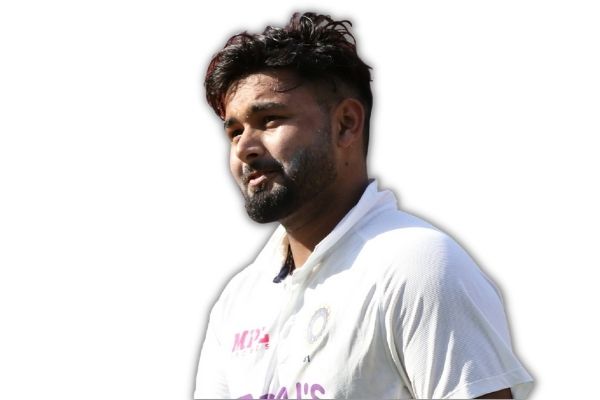 All of us have dreams of doing something big since childhood, and we live our lives to fulfill them. But later on, as our age increases, our dreams begin to fade away by new aims, lack of enthusiasm, challenges faced in life, and responsibilities.
But he tastes success who doesn't give up their dreams with time or under pressure. A similar story of Rishabh Pant, an emerging player of the Indian cricket team who emerged from the U19 world cup and then from IPL, and with his batting, he impressed everyone.
We all know about his brilliant batting, power-hitting, and funny chit-chats from behind the stumps. But his life has not been so easy for Rishabh.
In his short career, he has already seen ups and downs. He was born in a middle-class family, and he had seen the days when he used to eat at langar and spent nights at the gurudwara.
Name
Rishabh Rajendra Pant
Date of Birth
October 4, 1997
Place
Haridwar, Uttarakhand
Age
24
Father
Rajendra Pant
Mother
Saroj Pant
Sister
Sakshi Pant
Marital Status
Unmarried
Girlfriend
Isha Negi
Role
Wicketkeeper Batter
Teams
India logo
India
Delhi logo
Delhi
Delhi Capitals logo
Delhi Capitals
Delhi Under-19s
India A (India Blues) logo
India A
India Red logo
India Red
India Under-19s (Young Cricketers) logo
India Under-19s
Indian Board President's XI
North Zone
Debut
Test- England vs India at Nottingham – August 18 – 22, 2018
ODI- India vs West Indies at Guwahati – October 21, 2018
T20- India vs England at Bengaluru – February 01, 2017
IPL- Guj Lions vs Daredevils at Delhi – April 27, 2016
Also, Read- What Is The National Game Of India? Hockey Or Cricket?
Rishabh Pant Batting Stats
| Format | Mat | Inns | NO | Runs | HS | Ave | BF | SR | 100s | 50s | 4s | 6s | Ct | St |
| --- | --- | --- | --- | --- | --- | --- | --- | --- | --- | --- | --- | --- | --- | --- |
| Test | 30 | 51 | 4 | 1920 | 159* | 40.85 | 2725 | 70.45 | 4 | 9 | 205 | 44 | 107 | 11 |
| ODI | 24 | 22 | 0 | 715 | 85 | 32.50 | 654 | 109.32 | 0 | 5 | 70 | 24 | 19 | 1 |
| T20I | 43 | 37 | 9 | 683 | 65* | 24.39 | 543 | 125.78 | 0 | 3 | 51 | 29 | 13 | 7 |
| FC | 54 | 87 | 7 | 3772 | 308 | 47.15 | 4640 | 81.29 | 9 | 17 | 399 | 125 | 177 | 18 |
| List A | 60 | 56 | 4 | 1633 | 135 | 31.40 | 1547 | 105.55 | 1 | 11 | 163 | 56 | 62 | 11 |
| T20 | 149 | 142 | 25 | 3898 | 128* | 33.31 | 2666 | 146.21 | 2 | 22 | 348 | 180 | 88 | 25 |
Childhood of Rishabh Pant
This story begins on October 4, 1997, when Rishabh Pant was born to Rajendra Pant and Saroj Pant in Haridwar, Uttarakhand's holy city. Rishab also has an elder sister named Sakshi Pant. Rishabh, known for his naughty attitude in the Indian team, was a very calm and composed child in his childhood. And he did not bother his parents or sibling at all, especially with his mischief.
Sometimes he got scolded by his mother as he would have gone out to play cricket. Because he loved cricket so much that while playing, he could not take care of time at all, and after reaching home, there was a lot of bashing by his parents sometimes.
Under his parents' pressure, he started his early studies at Indian Public School Dehradun but was never interested in studies. After seeing his passion for the game of cricket, his parents and sister also started supporting him.
His elder sister, who used to live in Delhi, told him that there is a talent hunt program going on in Delhi through which new cricketers are being selected for the club. She also suggested to Rishabh that he must attend this camp, and Rishabh accepted his elder sister's suggestion and participated in this talent hunt program.
He was selected for his brilliant talent, and after selection, he was given 2 days of training every week with the Sonnet Cricket Club Delhi team to improve his skills even more. The time was challenging for him because, at the age of 10/11, he used to travel to Delhi from his hometown every week. Due to lack of money, sometimes he used to eat at Langar (free meal) in the gurudwara, and he would sleep in the gurudwara itself.
After following this routine for a long time, Rishabh Pant went to Rajasthan at his coach's suggestion, and after going there, he played for the Under-14 and Under-16 teams of Rajasthan. However, during this time, Rishabh Pant faced a lot of discrimination as he was the only player from the second state to play in the Rajasthan team. And then, due to this discrimination, he left Rajasthan and came back to Delhi.
Under-19 WC, Delhi Ranji team and IPL
After coming to Delhi, he got an opportunity to play in the Delhi team in 2015, seeing Rishabh Pant's great batting and keeping in different age groups. After this, he appeared in the Under-19 World Cup in 2016, playing for India. The World cup started in the last week of January 2016. The Indian team played under the captaincy of another talented left-handed batsman Ishan Kishan. Rishabh scored 50 of just 18 deliveries in the U19 World Cup against Nepal. Rishabh made 78 runs in that match from 24 deliveries.
Team India played superb cricket in the series and qualified for the final. However, in the final, India got defeated by the West Indies team and finished the series as runners-up.
Rishabh scored a total of 267 runs at an average of 44.5 and at a strike rate of 104.30. He scored a century against the Namibia team which was also his highest score in the tournament.
Because of Rishabh Pant's brilliant performance, he was bought by the Delhi Daredevils team in IPL 2016 for a sum of 1.9 crores, and the base price of Risabh Pant in the IPL 2016 auction was only Rupees 10 Lakhs. After being selected in the Delhi team, Rishabh impressed everyone so much with his brilliant and explosive game that he was included in the T20 series against England in February 2017 for Indian National Team. Although his performance was not up to the mark, he continued his brilliant game in domestic cricket.
Rishabh Scored 198 runs in his first IPL season from 10 matches.
Also Read- Life of Krunal Pandya, the MI star
2020-21 For Rishabh Pant
In 2020-21 Rishabh Pant performed brilliantly in the Test series against Australia, due to which India managed to defeat Australia in the Test series. And India did what had not been done for 32 years. Any team in Gabba ground had not defeated Australia for 32 years, but India defeated Australia in Gabba due to Rishabh Pant's batting.
Rishabh Pant love life and Girlfriend
A few days ago, Rishabh Pant's name was paired with actress Urvashi Rautela. And later, the news came that Rishabh Pant has blocked Urvashi Rautela on WhatsApp and call. The thing is when Rishabh Pant's form was not doing well, and there was some uncertainty in the team about his place. Rishabh used to be very tense then, and during that time, Urvashi used to call and message him a lot. So Rishabh blocked him. However, Urvashi Rautela's Representer later said that both of them blocked both WhatsApp and Call, and it was a Mutual Decision of both.
Urvashi Rautela has won many beauty contests and has also represented India in the Miss Universe contest in 2015. Urvashi's name was first also associated with Hardik Pandya, but later Hardik married Nataša Stanković. Urvashi is almost two and a half years older than Rishabh, as per records.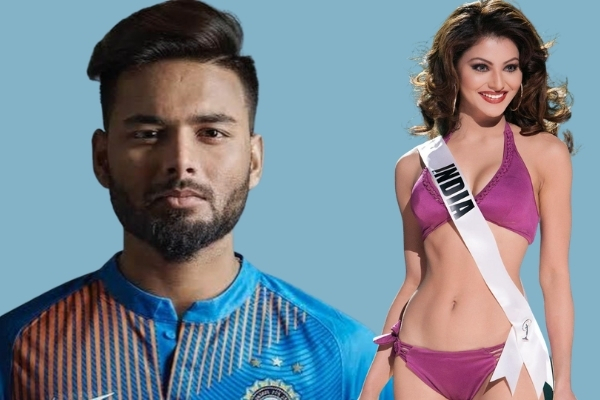 Isha Negi is currently Rishabh Pant's girlfriend, and both come from the same state, Uttarakhand. Isha Negi is from a business family, and she helps her father in business. Also, Isha Negi is very active on Instagram. And she has more than one and a half lakh followers on Instagram. Rishabh Pant also follows her on Instagram, and she follows only 13 users, of which SadhGuru and Rishabh Pant are included.
All eyes will be on Rishabh Pant in IPL 14 starting April 9 as Rishabh Pant has been in excellent form recently. Rishabh Pant's responsibilities will increase even more in the absence of Delhi Capital's captain Shreyas Iyer. Rishabh Pant has been announced as the new captain of Delhi Capitals for IPL14.
FAQ
Is Rishabh Pant Nepali?
No Rishabh Pant is Indian and was born and brought up in Uttarakhand.
Why is Rishabh Pant given so many chances?
From captain to selectors, all believed that Rishabh pant has the ability. As Dhoni has retired, India needs someone to fill his shoes. Rishabh Pant is known to be his aggressive batting and big-shot hitting ability. India wants a wicket-keeper batter who can bat lower the order and can finish the match. India tried other Keepers like Dinesh Karthik (who is also almost at the last phase of his career), Sanju Samson, KL Rahul but no one fitted in the role.
Is Samson better than Pant?
Samson and Pant can not be compared as Samson bats up the order and Pant bats down the order. Also, Samson was given chances in the Indian team, but he did not perform to his name. However, Samson still can make it to the Indian team as he is young and talented.
Is pant a good keeper?
If you compare Rishabh Pant's keeping with MS Dhoni, he has a lot of scopes to improve his wicket keeping. But with time and confidence growing, his keeping can improve. When Mahendra Singh Dhoni debuted for India, even he was not considered the best behind the wicket, but he improved significantly with time. When he retired, he was considered one of the best keepers in cricketing history.
How old is Rishabh Pant?
As of March, Rishabh Pant is 24 years old.
Who is Rishabh Pant wife?
Rishabh is yet to get married. He has a girlfriend named Isha Negi, who hails from his home state Uttarakhand.