Raaj Kumar, who first appeared on the big screen in 1952 with the film 'Rangeeli,' has always been known for his diverse acting styles in Bollywood. Everything about Raaj Kumar impressed people, whether it was the way he held his cigar or how he spoke the dialogue.
Raaj Kumar Biography
Real Name
Kulbhushan Pandit
Nickname
Jaani
Profession
Actor
Famous For
His quintessential style of dialogue delivery
Height (approx.)
Centimeters– 178 cm
Meters– 1.78 m
Feet & inches– 5' 10"
Eye Colour
Dark Brown
Hair Colour
Salt & Pepper
Debut
Film: Rangeeli (1952)

Last Film
God and Gun (1995)

Awards
Filmfare Award for Best Supporting Actor for the film "Dil Ek Mandir" (1963)
Filmfare Award for Best Supporting Actor for the film "Waqt" (1965)
Date of Birth
8 October 1926 (Friday)
Birthplace
Loralai, Baluchistan Agency, British India (now in Balochistan, Pakistan)
Date of Death
3 July 1996 Wednesday)
Place of Death
Mumbai, Maharashtra, India
Age at the time of death
69 Years
Death Cause
Throat Cancer
Zodiac sign
Libra
Nationality
Indian
Hometown
Mumbai
Religion
Hinduism
Caste
Kashmiri Pandit
Food Habit
Non-Vegetarian
Address
The Whispering Windows in Mumbai.
Hobbies
Trekking, Playing Golf, Horse Riding, Listening to Classical Music and Ghazals 
Marital Status (at the time of death)
Married
Affairs/Girlfriends
Jennifer (an Anglo-Indian air hostess)
Marriage Date
During the '60s
Marriage Type
Love 
Wife/Spouse
Jennifer (after marriage – Gayatri); an Anglo-Indian air hostess
Children
Son– Puru Raaj Kumar, Panini Raajkumar (actor)
Daughter– Vastavikta Pandit (actress)

Parents
Father– Jagdishwar Nath Pandit
Mother– Dhanraj Rani Pandit
Siblings
Brother– Anand Babi Pandit, Jeevanlal Pandit, Mahindernath Pandit
Sister– He had four sisters

Fav Song
'Aye dil-e-nadaan' from the film Razia Sultan
Fav Beverage
Kahwa (a Kashmiri drink)
Food
Rogan Josh, Chaman (Paneer) with Baingan and Kasuri Methi, Methi Paratha
Cuisine
Continental
Attire
Kurta Pyjama, Shirts and Trousers and Khadau (wooden sandals) 
Travel Destination(s)
Kashmir, Switzerland
Filmmaker
Mehboob Khan
Car Collection
He had a Plymouth, a Chevrolet, a Mercedes, a Volkswagen, and Willy's Jeep
Raaj Kumar was born on 8 October 1926 in Balochistan (now in Pakistan) in a Kashmiri Pandit family. His original name was Kulbhushan Pandit. His father's name was Jagdishwar Nath Pandit, and his mother's name was Dhanraj Rani Pandit. He had two brothers and five sisters.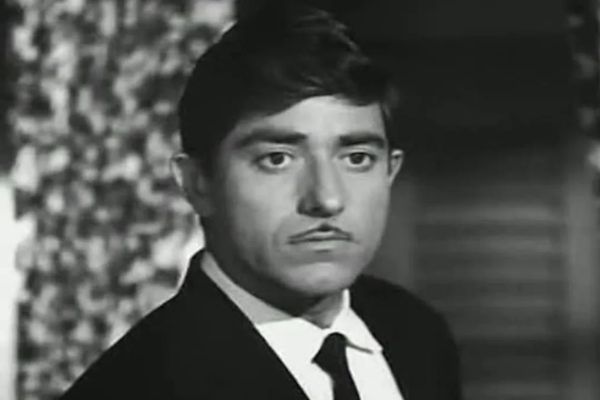 Raaj Kumar had earned a special place in the audience's hearts by appearing in many classic Bollywood films. Raaj Kumar's delivery of dialogue in films was also distinct from that of other actors. In addition, some of his film dialogues are still well-known today.
Raaj had a unique and heavy voice which was perfect for serious roles. The 3rd of July marks the anniversary of Raaj Kumar's death.
Raaj Kumar arrived in Bombay in the late 1940s and began working as a police sub-inspector. Raaj's police station in Mumbai was frequently visited by people associated with the film industry. Baldev Dubey, a filmmaker, had arrived at the police station for some important work.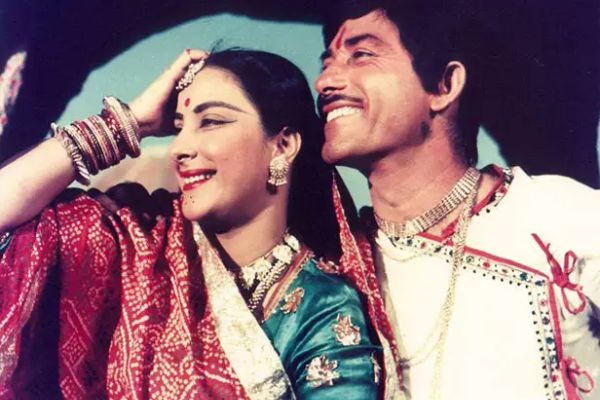 He was impressed by Kumar's conversational style and offered Rajkumar to act in his film. Raaj Kumar immediately accepted and resigned from the job and started filming. But the movie did not do well at the box office.
His journey did not start as he thought and due to this, he had to accept roles in small-scale movies.
Also Read-
Dilip Kumar and Raaj Kumar movie
The two superstars appeared in two movies. Paigham in 1959 when Raaj appeared as the elder brother of Dilip Kumar and in 1991 both appeared in Subash Ghai's "Saudagar".
Raaj Kumar marriage and Children
Once during the journey, Raaj Kumar met Jennifer, a flight attendant, and an anglo Indian. Later, Jennifer married Raaj Kumar, and Jennifer changed her name to 'Gayatri' as per Hindu rituals.
They had 3 children, 2 sons Puru Rajkumar, Panini Rajkumar, and 1 daughter, Vastavikta Pandit.
His son Puru Raj Kumar made his debut in Hindi film as the lead actor in "Baal Bramhachari" opposite Karishma Kapoor but failed to impress. Later he did some character and even negative roles in movies like Hamara Dil Aapke Paas Hai.
Raaj Kumar's Daughter Vastavikta Pandit made headlines for the wrong reason. In 2012, She stalked actor Sahid Kapoor and even bought a flat near his apartment. She even claimed that she is Shahid's wife in public. Later, Shahid filed a police complaint against her. Many believed that she did this to gain public attention as she failed to kick start her acting career.
She made her Hindi film debut "Aisi Bhi Kya Jaldi Hai" but the movie flopped at the box office. Later she did a movie in 2001 called Mitti and Ei8ht Shani in 2006.
Raaj Kumar and Govinda
Rajkumar and Govinda were shooting for a film. Govinda was spending time with Rajkumar after the end of the shoot, wearing a flirtatious shirt. Rajkumar said to Govinda, man, your shirt is very nice. Govinda was pleased to hear this from Kumar's mouth.
He said that if you like this shirt, then you should keep it. The prince took the shirt from Govinda. Govinda was happy that Rajkumar would wear his shirt. But two days later, when Govinda saw Rajkumar had made a handkerchief of that shirt.
Raaj Kumar and Amitabh Bachchan
In the past, actors like Big B have also become victims of Rajkumar's impeccable tongue. It is said that once upon a time, Rajkumar met megastar Amitabh Bachchan at a party, and he praised his exotic suit. When Amitabh was happy and wanted to tell him the address of that place, Rajkumar replied that he had to get some curtains stitched. Hearing this, Big B could not do anything except smile.
Raaj Kumar and Ramanand Sagar
It is a matter of those days when some of Raj Kumar's films could do only average business at the ticket window. But there was no change in his attitude. One day his friend and director Ramanand Sagar came to his house to meet him. Ramanand had offered the actor a film, for which he flatly refused.
Actually, Ramanand Sagar and Raj Kumar had an excellent friendship. The actor had also worked in films like 'Zindagi' and 'Paigham' under Ramanand Sagar's direction.
After this, Ramanand Sagar asked Raj Kumar to sign the lead role in his film 'Aankhen.'
Sagar told Raj Kumar that I want you to play a lead role in my film 'Aankhen' and give you ten lakh rupees for this. Ramanand had come from home preparing all these lines.
Both of them were sitting in the decorated drawing room of Raj Kumar at that time, and the actors were smoking cigars. On hearing Sagar's proposal, Raj Kumar remained calm for a moment and kept thinking. The director was also convinced that Raj Kumar was his friend, and he would not deny him. After a few moments of silence, Raj Kumar called out to his dog roaming near the drawing-room. The dog came and sat near Raj Kumar's feet.
He said to the dog while smoking a cigar in the same manner, 'Jani, what do you think, whether we should accept the offer of Sagar Sahab or not.' The dog kept staring at Raj Kumar's face for a while and then, shaking his neck, started barking.
Sagar was astonished as to what Raj Kumar Sahab was doing. After the dog barked, Raj Kumar turned to Sagar Ji and said, 'Look, Sagar Ji, my dog ​​also does not accept your offer, so there is no question of me saying yes.'
Hearing this, Sagar Ji felt very humiliated, but Raj Kumar was famous in the entire industry due to his impetuosity even with what he did. He returned with a red face without saying anything. She did, soon after her return to sign Dharmendra for the film and started shooting for the film.
Raaj Kumar and Raj Kapoor
This incident happened during Prem Chopra's wedding party, who got married to the sister of Raj Kapoor's wife. Raj Kapoor was most likely drunk at the event where he allegedly went up to Raaj Kumar and publicly yelled at him, calling him a murderer. The latter was clearly taken aback by the Raj Kapoor's harsh words, following which he stated that, despite being a killer, he had never approached Raj Kapoor for work.
Death
Raaj Kumar died on 3rd July 1996 due to throat cancer. He had asked his sons to conduct his rites without making any fuss. The sad part of the story is the man who was famous for his voice died something related to that.