Lala Kent claims to have 'evidence' that Emmett Randall cheated on her.
The 31-year-old reality actress Lala Kent called off her engagement to the 50-year-old producer in October, citing claims of infidelity.
And Lala, who has a nine-month-old son named Ocean with Emmett, has admitted that their relationship was "built on nothing but falsehoods."
'I know he sent messages saying he never [was], but there's proof elsewhere,' she told The New York Post's Page Six column.
'The bottom line is that I feel like I was in a relationship based solely on lies.'
'We had very little communication from the moment those photographs surfaced until the time I moved out,' she continued. 'I say I did what I needed to do to get out of that house with my baby.'
The alleged affair is claimed to have occurred in Nashville, Tennessee.
And the Vanderpump Rules actress has expressed gratitude to the two girls Emmett was photographed with for exposing her partner's real colors.
'I will be eternally thankful to those two girls walking across the street with him because they saved me,' she said.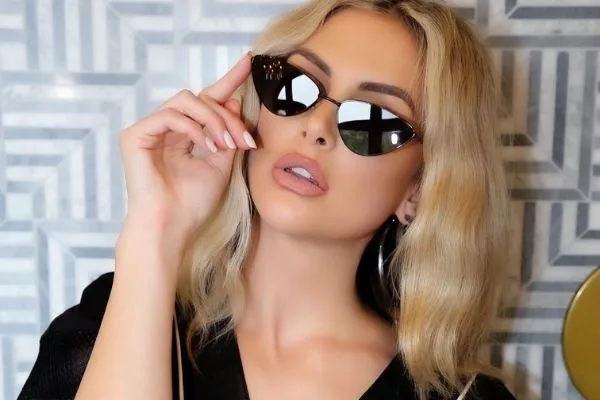 'Those two girls, I wish I knew who they were because I would burst into tears and tell them, 'You rescued me.' 'Thank you very lot!'
Read- Who Is Patty Breton, and Why Was Patty Breton Arrested? Explanation of Charges
'I felt the gut sense I wrote about in my book ['Give Them Lala.'] And that's when I decided to end this relationship.'
Since her breakup, the Give Them Lala Beauty creator has embraced her freedom and has never felt stronger.
'Now I'm out here on my own, fully independent of everyone,' she continued. The only way I can express it is that I feel free and liberated — and stronger than I've ever felt in my life.'
And Lala's faith has provided her with peace during difficult times.
'I've never really been one to talk about my faith, but because I'm relying on it so much right now, I think it's necessary to talk about,' she stated. I'm in a good mental state.
'I'm not going to question it since it doesn't matter why I'm feeling this way.' I just want to enjoy the fact that I'm here, functional, and in a good mood.'
This comes after Kent stated that she wants more children and that she does not need a guy to do so.
Lala Kent recently revealed her parenting plans to People.
'I would like to have more children.' I don't believe there will be a man involved. Actually, I know for a fact that if I decide to have another child, there will be no man involved,' she stated.
Lala described Hollywood producer Randall as the "worst thing that ever happened" to her in a podcast interview earlier this month.
Lala discussed a spectrum of emotions toward Randall after years of being his staunchest supporter in an interview with Amanda Hirsch on Dear Media's Not Skinny, Not Fat podcast.
'I have to understand how the worst thing that has ever happened or came into my life, how they gave me the best thing that has ever happened in my life?' she said, referring to baby Ocean. 'It's such a brain f***.'
When asked if she had been warned about Randall, Lala answered instantly, 'I wish they f***ing would have.'
'I wish someone had come to me and said, 'I'm getting DMs about your person,' the boss added. No one expressed any concern about me or my relationship.
'I'd give anything to go back in time and have someone tell me something.'
After images of Randall with two women in Nashville, Tennessee surfaced, the Utah native called off the engagement in October.
'I imagine my head was fully buried in the sand,' she remembered. 'I believe I disregarded a lot of things that I maybe shouldn't have, but I think I ignored them because he's good at what he does,' says the author.
'I saw those photographs and I just knew, 'I'm going to do what I need to do to get out of this situation,' she stated.
Randall proposed to Lala in September 2018 during a romantic trip to Cabo San Lucas, Mexico, to celebrate her 28th birthday.
He presented her with a six-carat diamond ring, which Lala Kent recently found was a forgery that had been heavily treated to modify the hue of the stone.
'I thank God and my [late] father every day that I didn't marry him,' Lala remarked. 'Just thinking about it makes me nervous.' Oh my God, if I'd gotten married!'