This holiday season, Bebe Rexha isn't feeling well. The singer explained why in a video posted to her verified TikTok account.
"So it's the holidays, and I know we're all supposed to be merry and like, 'Yay, it's the holidays,' which Rexha said she's felt a little, but also a little down."
"I think I'm the heaviest I've ever been," she confessed. "I just weighed myself, and I'm not comfortable sharing the weight because I'm embarrassed."
She appeared to cry as she spoke about her body.
"I just feel disgusting, like in my own body," Rexha explained.
The "Me, Myself, and I" singer has previously posted about body positivity, including a video of herself wearing lingerie while Nicki Minaj's 2018 song "Good Form" played.
However, she now claims that feeling down about her body image has caused her to post less on social media.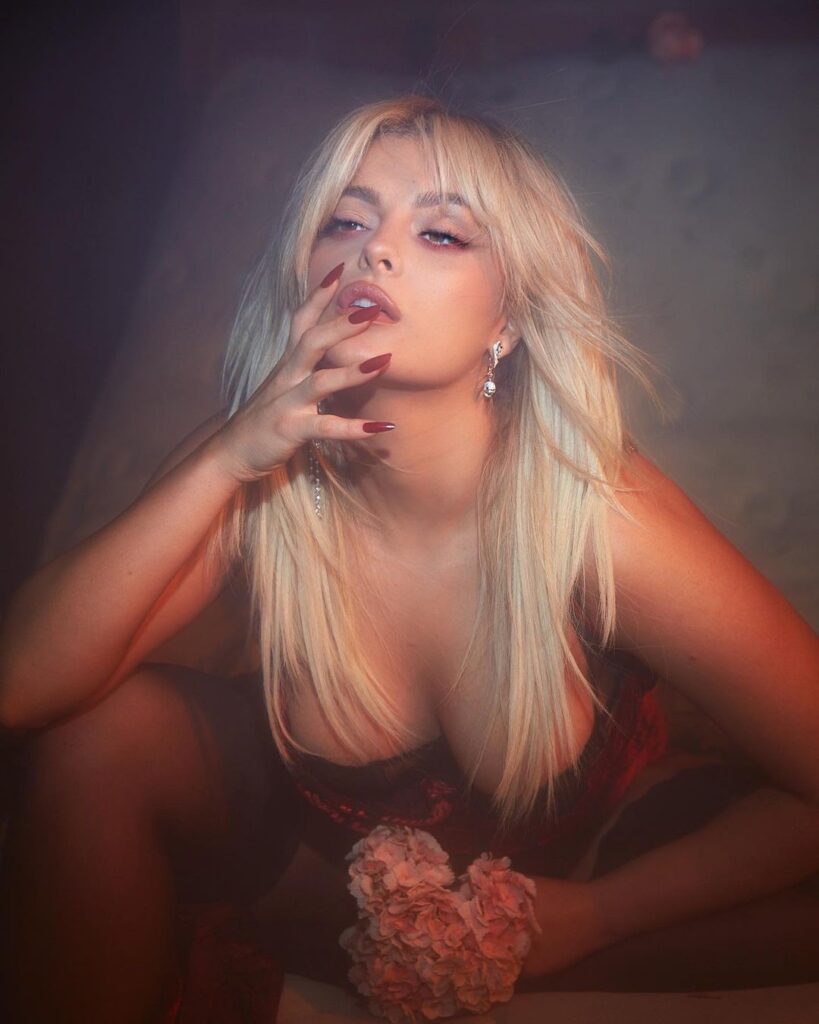 "I don't feel good in my own skin," she explained, "and when I don't feel good, I don't want to post." "And that's honestly why I haven't been posting as much in the last year or so as I used to."
Despite this, Rexha recently took the time to encourage others who may be struggling during this time of year.
"To anyone who is feeling down this holiday season, you got this and you will get through," she tweeted. "I'm sending you my love."
Read- Who Is Patty Breton, and Why Was Patty Breton Arrested? Explanation of Charges
Bebe Rexha Life
Bleta Rexha was born in New York, the United States on August 30, 1989. She is an American singer, songwriter, and producer who is regarded as one of the scene's new exponents of pop music, a style she frequently combines with R&B and EDM. She began her music career composing for other artists such as Selena Gomez, Nicky Minaj, Eminem, David Guetta, and Martin Garrix.
She made her debut as a singer in 2010, as part of the band Black Cards (2010–2012), alongside Fall Out Boy bassist Pete Wentz, and has since gained recognition as a songwriter for songs such as The Monster by Rihanna and Eminem, Hey Mama by David Guetta with Nicki Minaj, and Team by Iggy Azalea.
She rose to prominence after working with G-Eazy on Me, Myself, and I and Martin Garrix on In the Name of Love. Bebe Rexha made her solo debut with the album Expectations in 2018, following the releases of the albums I Don't Wanna Grow Up (2015), All Your Fault, Pt. 1 and Pt. 2 (2017).
Beginnings and families
Bebe Rexha was born in the United States into an Albanian-American family. Her parents were Flamur and Bukurije Rexha. She grew up in New York with her brother Florent, and she was always interested in the arts and music.
She made her acting debut in a musical at the age of four and has since appeared in musicals such as Hello, Dolly! and Jesus Christ Superstar. She was a member of the choir and learned to play the trumpet, guitar, and piano while studying on Staten Island. Around this time, she began to write her first songs and hone her musical abilities.
She took part in the National Academy of Recording Arts & Sciences' annual Grammy Day event as a teenager, a composers contest that aims to show students what the world of music and work is like from within. She won the award for Best Teen Composer in this competition, beating out over 700 other entrants.
As a result of this experience, Rexha signed her first contract with agent and talent scout Samantha Cox, who encouraged her to start her songwriter training. Since then, she has worked to carve out a niche in the world of music production and composition, overcoming numerous challenges along the way, because, as other female musicians have stated, the music industry is still dominated by men.