Here is the list of 16 Bollywood actresses who died young and left their fans weeping. No doubt, Indian cinema is a more attractive place because of the combination of music, drama, dance, and romance. Indian cinema is one of the best in the world. The list of actresses in the world who have died young has some very captivating names.
Also Read- 18 Worst Bollywood Actresses of all time
Bollywood Actresses Who Died Young
Aarthi Agarwal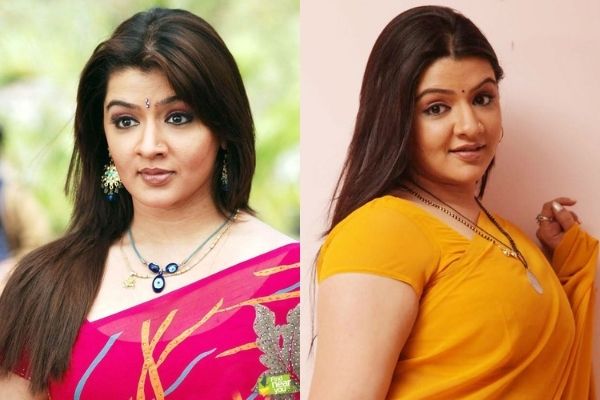 Aarthi Agarwal died at a very young age. She started her career with the Hindi movie Paagalpan in 2001.
She was only 31 when she died. Agarwal was pronounced dead on arrival at AtlantiCare Regional Medical Center in Atlantic City, New Jersey, on June 6, 2015. Before her death, Agarwal, who had had liposuction surgery six weeks before, was suffering from serious breathing problems.
Jiah Khan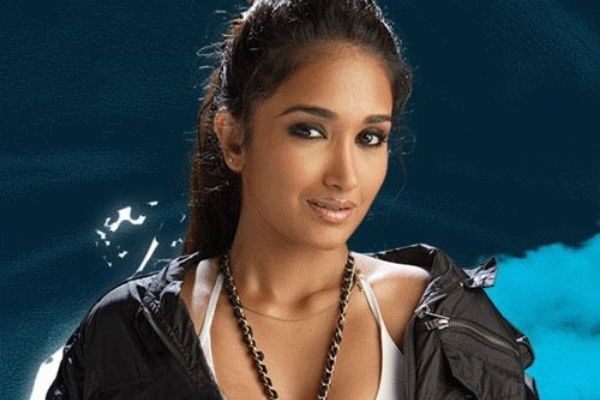 Nafisa Rizvi Khan, who we all know by the name of Jiya Khan, left this world at a very young age. When Jiah Khan died in 2013, she was only 25 years old. Jiah Khan was found dead in her Mumbai apartment.
The police had termed the death a suicide but Jiah Khan's mother Rabia never accepted it and suspected her daughter to be murdered.
Smita Patil
Smita Patil's name is taken as a complete actress in the Hindi cinema world who has given excellent performances in many influential films in her short career. The list of Bollywood actresses who died young will be so empty without her name.
Raj Babbar was married to Nadira Zaheer, a theatre celebrity, but later began dating Smita. He afterwards married Smita while still divorced from Nadira. Smita died at the age of 31 from complications during childbirth after giving birth to their son, Prateik.
Divya Bharti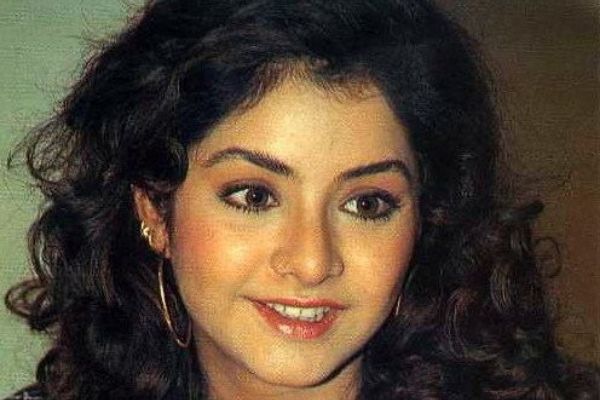 Divya Bharti who made a splash in Bollywood at a young age passed away at a very young age. Divya Bharti was just 16 years old when she signed her first film as a lead actress. In her short career, she gave many hits, even people started comparing with Sridevi.
Divya Bharti fell from the balcony window of her fifth-floor apartment in Tulsi Buildings, Versova, Andheri West, Bombay, in the late evening hours of 5 April 1993. It has been stated that she was inebriated at the time of the accident. She was only 19 at the time of her death.
Taruni Sachdev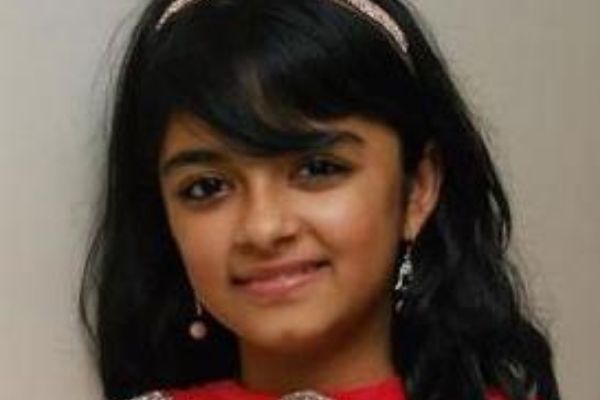 Taruni Sachdev was an Indian child actress who was famously known as the Rasna Girl. Apart from Rasna, she also starred in many ads including ICII, Reliance, Colgate etc.
She made her film debut in 2004 with Vellinakshatram, which endeared her to Malayalam audiences. The same year, she appeared in Sathyam. Her last film was Vetri Selvan, which was released two years after her death.
Taruni died due to a plane crash in Nepal with her mother on her birthday in 2012. She was just 14 when she died.
Madhubala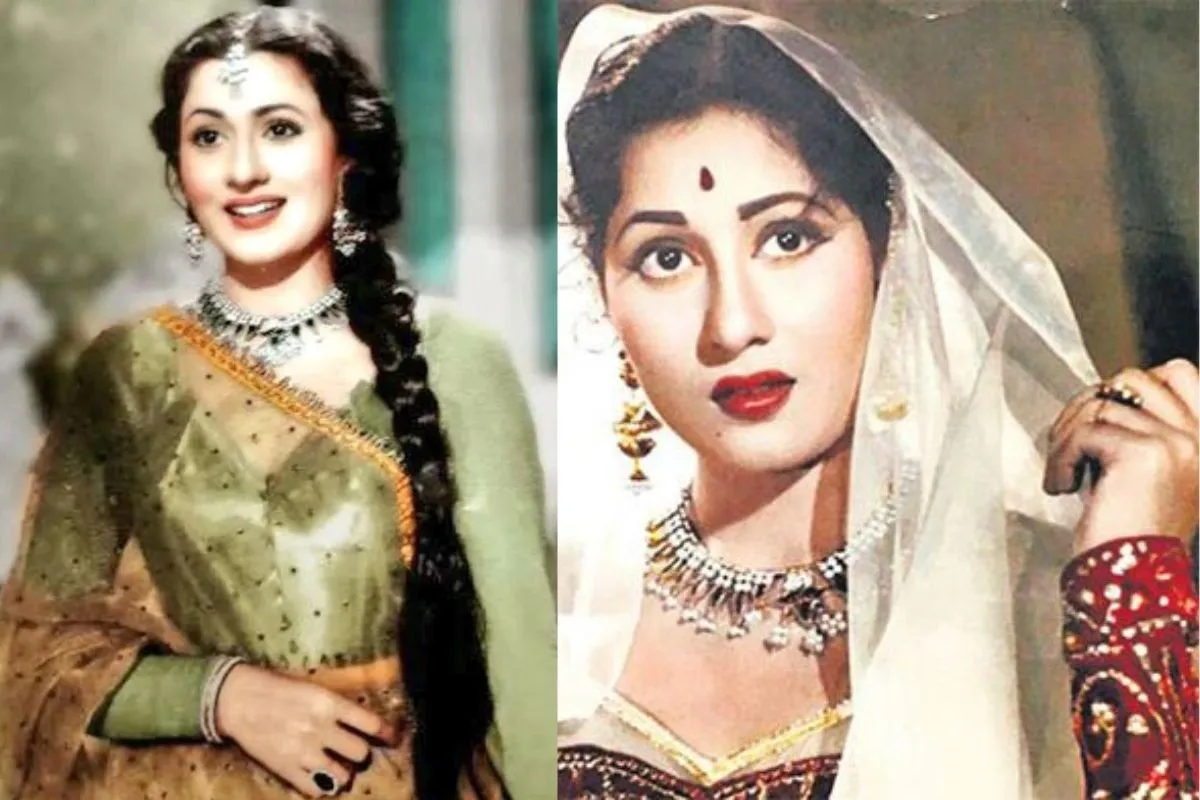 Madhubala is the name of the actress of the Hindi film world who is ruling the hearts of her fans even after 55 years of her death.
Madhubala is considered to be the most beautiful actress in the Hindi film industry to date. Madhubala started her career as a child artist and she became one of the most expensive actresses in the Hindi film world due to her beauty and beauty.
But destiny had something else approved, only at the age of 36, Madhubala said goodbye to this world.
Meena Kumari
Like Madhubala, Meena Kumari was also one of the most successful actresses of her time. Meena Kumari is also called the tragedy queen of the Hindi film world because she played tragic roles with so much enthusiasm in her films.
Meena Kumari's family career was going very well but her personal life was going through a lot of ups and downs. Meanwhile, Meena Kumari got addicted to drinking and this addiction was such that she had to pay the price of her life. Meena Kumari said goodbye to the world at the age of 38.
Geeta Bali
Geeta Bali was known as one of the most stylish actresses of her time. Her real name was Harikirtan Kaur.
Geeta married Shammi Kapoor, with whom she was working on the film Coffee House, on August 23, 1955. They have two children, a son named Aditya Raj Kapoor and a daughter named Kanchan. She died of smallpox on January 21, 1965, at the age of 35.
Pratyusha Banerjee
Pratyusha Banerjee was a television actress from India. She had appeared in a number of reality and television series. Banerjee rose to prominence in the television serial Balika Vadhu in 2010.
Pratyusha passed away on April 1, 2016. She was discovered hanging at her Goregaon home about 5 p.m. Her live-in partner Rahul Raj Singh took the actress to Kokilaben Ambani hospital in Andheri, where she was certified dead. Pratyusha was only 24 when she died.
Rasika Joshi
Rasika Joshi was a known name in the Hindi and Marathi film industry. She has appeared in many hit movies like Dhol, Bhool Bhulaiya, Malamaal weekly etc. She was known for her serious roles apart from her comic timing.
Joshi, who was suffering from cancer, died at a nursing home in Mumbai in 2011 at the age of 38.
Nafisa Joseph
Nafisa Joseph was a model and MTV video jockey from India. She won Femina Miss India Universe 1997 and was a finalist in the Miss Universe competition in Miami Beach in 1997.
On July 29, 2004, Joseph killed herself in her Versova apartment. She was set to marry businessman Gautam Khanduja, who was officially married but revealed to Nafisa that he was divorced. The marriage was apparently called off, and Nafisa hanged herself because she couldn't endure the pain.
Silk Smitha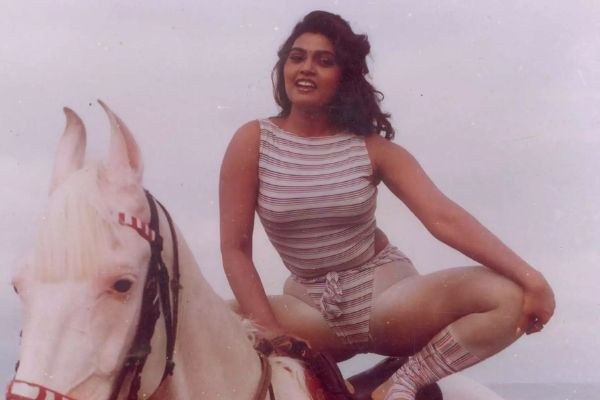 Silk Smitha was too hot to handle and too bold for the era she was born. She started her career in South Indian movies as an item girl but made progress to getting better roles. Silk's original name was Vijayalakshmi Vadlapati.
Anuradha, Silk's friend, discovered Smitha's death by hanging. A few months after her death, the postmortem report said that Smitha committed suicide while under the influence of alcohol. She was only 36 when she died.
Silk appeared in 450 films in different languages like Tamil, Telugu, Kannada, Hindi and Malayalam. 2011 Hindi movie The Dirty Picture is inspired by her life story.
Kuljeet Randhawa
Kuljeet Randhawa was a model and actress from India. She is well recognized for her roles in the television shows such as Special Squad, C.A.T.S, and Kohinoor.
In 2006, Kuljeet was found dead in her apartment in Juhu, Mumbai. She hanged herself leaving a suicide note that explained she could not cope with the pressure in her life. Kuljeet was only 30 years old when she died.
Sejal Sharma
Sejal Sharma, who appeared in the program Dil Toh Happy Hai Ji, committed suicide on January 25, 2020, at her rented flat in the Royal Nest society on Mira Road in Mumbai. Apart from the TV serial Sejal also did some ads alongside Amir Khan and cricketer Rohit Sharma.
Police discovered a suicide note that said, "I can't handle the pressure of this harsh existence." Her mother, on the other hand, claims that the actress was not despondent and had landed a main role in a show.
Preksha Mehta
Preksha Mehta, a television actor, committed suicide at her Indore home by hanging herself from a ceiling fan. Preksha appeared in shows like Crime Patrol
She took the severe action on May 25th, 2020 night, but her body was discovered early on May 26th, 2020 morning by her father, who hurried her to the hospital, but she was certified dead on arrival.
Final Words
So these were Bollywood Actresses Who Died Young and maybe some of them were not associated with movies but certainly with the entertainment industry.