Bhojpuri cinema actresses are unlike Hindi, and south Indian movies do not get their due recognization. But here are the list of most bold and beautiful actress of Bhojpuri cinema.
Bhojpuri cinema has had a distinct identity since its inception, and its songs are well-known throughout the country. When the popular music 'Jab Lagaybe Tu Lipstick' comes to mind, people's thoughts immediately turn to Bhojpuri films. Some famous Bhojpuri film actresses command comparable fees to television stars.
Many stars, including Manoj Tiwari, Nirhua, Ravi Kishan, Pawan Singh, and Khesarilal Yadav, have worked tirelessly to elevate Bhojpuri cinema. These stars are now worth crores as a result of their hard work. But today, we're going to tell you about the bravest and highest-paid Bhojpuri actresses. Also Read- Top 14 Prettiest Actress In Bollywood
Monalisa or Antra Biswas
The first on the list is Monalisa (Antara Biswas) who is Bhojpuri's top and highest-paid actress. Originally Monalisa is from West Bengal. She remains in the discussion due to her bold pictures. She has also acted in other language movies like Hindi, Bengali, Odia.
She is currently part of the Hindi daily soap Nazar. She got married to Vikrant Singh Rajpoot in 2017.
She has also been a part of Big Boss house.
Rani Chatterjee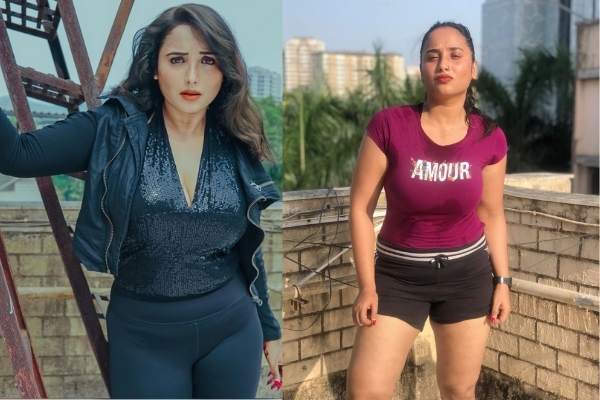 Second, on the list, Rani Chatterjee is also from Bengal and is one of the most favourite actresses of Bhojpuri. MX Player's web series 'Mastram' gave tremendous success to Rani Chatterjee where she was seen in some steamy scenes. Now Rani is getting offers from the South also.
Seema Singh
Seema Singh is also a popular Bhojpuri film actress and has also acted in many item numbers. She is known as the item Queen of Bhojpuri Cinema.
Anjana Singh
Anjana Singh is considered one of the most beautiful actresses in Bhojpuri cinema, her fees are also in lakhs. She wins everyone's heart with her boldness. The 31 years actress originally hails from Uttar Pradesh.
Kajal Raghwani
Kajal Raghwani is a well-known name for Bhojpuri cinema. Kajal has dominated Bhojpuri cinema since 2011. Kajal is also no less than anyone in terms of hotness and boldness. The 31 years actress was born in Pune. She has acted in movies like Patna to Pakistan and others.
She started her career in Gujarati cinema but tasted real success in Bhojpuri cinema. She is known as one of the bold Bhojpuri cinema actresses.
Amrapali Dubey
Amrapali Dubey is one of the famous names of Bhojpuri cinema. She has also worked on small screen Hindi shows like Rehna Hai Teri Palkon Ki Chhaon Mein, Saat Phere, Mayaka, etc.
The 34 years actress hails from Gorakhpur, Uttar Pradesh but currently residing in Mumbai due to work. She is also known as one of the bold Bhojpuri cinema actresses.