Annu Kapoor is a well-known Indian actor and TV presenter. He hosted one of the famous TV shows Antakashari. Apart from acting, he is also known for his radio shows that focus on the Golden Era of Bollywood. Annu Kapoor is termed as an encyclopedia of the Golden era.
| | |
| --- | --- |
| Name | Anil Kapoor |
| Stage Name | Annu Kapoor |
| Date of Birth | Feb 20, 1956 |
| Age | 66 |
| Father Name | Madanlal Kapoor |
| Mother Name | Kamal Shabnam Kapoor |
| Siblings | Ranjit Kapoor, Nikhil Kapoor, and Seema Kapoor |
| Marital Status | Married |
| Annu Kapoor wife | Anupama (1992-93), Arunita Mukherjee, Anupama (2008-Present) |
| Children | Mahir Kapoor, Kavam, Evaan Kapoor, Aradhita Kapoor |
Annu Kapoor family
Annu Kapoor's original name was Anil Kapoor, and he was born in Bhopal, Madhya Pradesh, to a Bengali Brahmin mother and Punjabi father on Feb 20, 1956.
After joining the film list, Anu Kapoor changed her name from Anil Kapoor to Anu. He used to get his name from the hero Anil Kapoor and he wanted his own identity. Everyone used to affectionately call Annu in the house and that is why he changed Anil to Annu.
His father was the owner of a travelling Parsi theatre company and his mother Kamal Shabnam Kapoor was an Urdu teacher and also a trend classical dancer.
The financial condition of Anu Kapoor's father was not so good, due to which Anu Kapoor could not study beyond school. His mother did not want Annu Kapoor to go to the theatre or acting line, but at his father's request, Annu Kapoor joined his theatre group.
Anu Kapoor is very proficient in Hindi, Punjabi, Bengali, and Urdu languages and has also learned poetry from her mother.
Annu has two brothers, elder brother Ranjit Kapoor is a writer and director, while the younger brother Nikhil Kapoor is a lyricist and writer.
His elder brother has directed many hit movies while has written stories and scripts of cult movies like 'Jane Bhi Do Yaaro'.
Also read- Bollywood's Blue-eyed boy, who was American by skin, but Indian by heart.
He also has a younger sister named Seema Kapoor. And she married Om Puri in 1991, but this marriage did not last long. And within a few months, both of them got divorced. Seema Kapoor is also seen in many films such as Katputli, Bawarchi, Warrant Dharmatma, Kaala Sona, Sevak, Santo Banto, and Bhanwar busier in the TV industry nowadays.
Annu Kapoor married Anupama who was an American citizen in 1992, but the marriage ended in 1993 due to mutual misunderstanding.
Then he married his second wife, Arunita Mukherjee, and has a daughter named Aradhita Kapoor from his second wife. Even after his second marriage, Anu Kapoor was in regular touch with his first wife, Anupama Kapoor. This relation disturbed his second marriage and soon he got divorced from his second wife.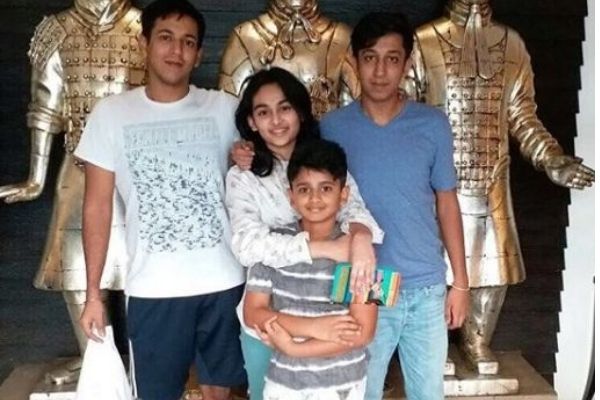 In 2008, Kapoor remarried to his first wife Anupama Kapoor. He has three sons from his first wife named Mahir Kapoor, Kavam, and Evaan Kapoor.
Career
Due to poor financial condition, he had to quit his education after secondary. Annu Kapoor joined NSA in 1976 to learn more about acting. Annu started his film career with Shyam Benegal directed Mandi in 1983 but was noticed for his acting skills in the movie Ek Ruka Hua Faisla. He then acted in several films such as Utsav, Mr. India, Tezaab.
Annu Kapoor roles in recent movies like Viky Donor, Miss Tanakpur Hazir Ho, Dream Girl, and Jolly LLB 2 were loved widely by people.
Annu Kapoor's radio show 'Suhana Safar with Annu Kapoor' on Big FM is one of the most loved shows on FM radio where he narrates stories of old movies and artists with old movie songs being played.
The show has been awarded as the best radio show for years. The show started on 24th June 2013 and has completed 8 successful years.
Annu Kapoor has also directed a movie named 'Abhay' which was released in 1994 and got 'Best Children Film' award in the 42nd National Film Awards.
FAQs
Dream girl film me Annu Kapoor ne Ayushman ka relationship kya hai?
He played the role of Ayushman Khurana's Father.