Rihanna is currently expecting her first baby with her partner A$AP Rocky as she turns 34 on February 20. The couple was photographed out in New York City over the weekend, where Rihanna showed off her baby bump while wearing a long pink jacket.
Rihanna, a Barbadian singer, is one of the most well-known figures in the world of pop music. Rihanna is a hugely popular pop singer. In her music career, he released many songs that remained popular for a long time.
In addition, he is one of those celebrities who openly express their views on every issue affecting the country and the world. He has previously expressed her views on a variety of issues, including the LGBTQ community, domestic violence, and Donald Trump.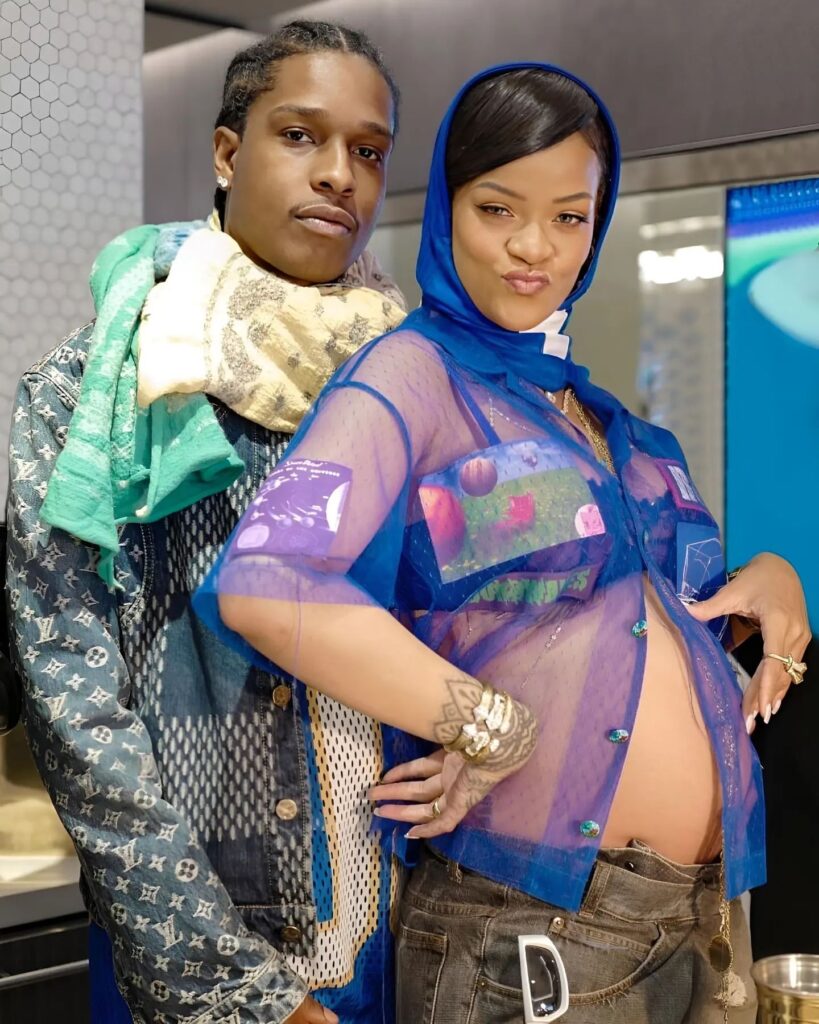 However, Rihanna has recently expressed her thoughts on an issue concerning India, which has caused quite a stir on social media. Actually, Rihanna has supported the farmers' movement by tweeting about it. Let us learn about Rihanna's life.
National hero of Barbados
Rihanna was honoured during Barbados' presidential inauguration, which marked the country's transition to a republic.
"On behalf of a grateful nation, but an even prouder people, we, therefore, present to you the designee for the national hero of Barbados, Ambassador Robyn Rihanna Fenty," Barbadian Prime Minister Mia Mottley told the crowd.
"May you continue to shine like a diamond and bring honour to your nation through your works, actions, and do credit wherever you go," Mottley said.
Rihanna's childhood
Rihanna was born on the 20th of February, 1988. He was born in the Caribbean island of Barbados, in the town of St. Michael's. Ronald Fenty, a warehouse supervisor, is her father's name. Simultaneously, her mother, Monica Fenty, an accountant. Rihanna is conflicted. Her mother is Afro-Guyanese and a resident of Guyana. Her father, on the other hand, is both Barbadian and Irish.
She also has two younger brothers, Rorry and RJD. Rihanna has wanted to be a singer since she was a child, and she began singing at the age of seven. However, Rihanna's family situation was not ideal at the time.
In fact, her father was addicted to cocaine, which caused a strained relationship between her parents, and her parents divorced when Rihanna was 14 years old.
Rihanna attended Charles F. Broome Memorial Primary School for her primary education. He later completed her education at Combermere High School.
When she was 15, she and two friends formed a musical trio.
She met Evan Rogers, an American record producer, in 2003. He had Rogers perform some of his songs, which impressed Roger, so he invited Rihanna to New York to record.
Rihanna's professional career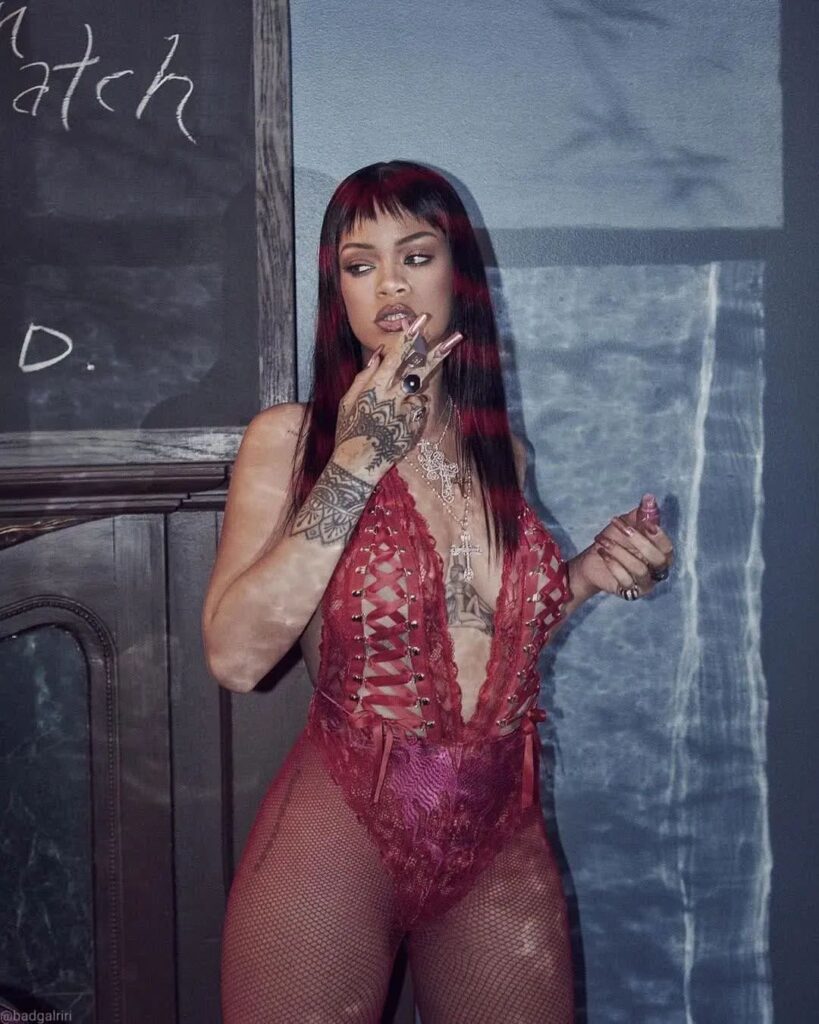 Rihanna had already demonstrated her vocal abilities through the creation of several musicals and songs. Following this, he released her first album in 2005. "Music of the Sun" was the title of this album. This album received a lot of positive feedback from the public.
In 2007, she released the album "Good Girl Gone Bad," which became a worldwide success. Rihanna received the Grammy Award as a result of this album.
The album spent 11 weeks at the top of the UK Singles Chart. Simultaneously, in the 2000s, Rihanna was ranked second on the list of the 100 Hot Female Artists. Rihanna has drawn inspiration for her singing career from stars such as Madonna, Bob Marley, and Janet Jackson since she was a child.
Rihanna has sold over 54 million albums and 210 million singles globally.
Rihanna is also a very bold international figure because she always has a strong opinion on any issue.
Rihanna's accomplishments
The Billboard 200 was topped by Rihanna's album Unapologetic.
Rihanna has eight Grammy Awards and 14 Billboard Music Awards in her more than ten-year music career.
Rihanna's music has earned her the title of one of the best-selling music celebrities of all time, with over 200 million music copies sold worldwide at various times.
In 2014, she received the Council of Fashion Designers of America's Lifetime Achievement Award.
In 2012, he sold 58 million copies of her music album, breaking a Guinness World Record.
Rihanna's controversies
Rihanna visited Abu Dhabi in 2013 to perform at a concert. Later, she went inside the mosque and began posing in a hijab, which enraged the locals, who threw her out.
Rihanna filed a physical abuse claim. She brought this suit against her boyfriend, Chris Brown. Rihanna was scheduled to perform at the 51st Grammy Awards, but she was unable to do so due to the incident. Chris Brown was arrested as a result of this.
Rihanna performed a song at a fashion show a while back. Some lines from Islamic hadith were used in that song, and as a result, Muslims chastised her, and she had to apologize for the most.
Some interesting Rihanna facts
Her albums Unapologetic and A N T I both received Grammy nominations.
Rihanna's favourite subjects were math and chemistry, and she wished to pursue a career in psychology.
Her classmates included England and West Indies cricketers Chris Jordan and Craig Brathwaite.
She also shared a class with Darren Sammy.
Rihanna is one of the most recent artists to have achieved a Billboard Hot 100 chart position.
Rihanna currently holds eight Grammys and eight American Music Awards.
Rihanna received the Council of Fashion Designers of America's Lifetime Achievement Award in 2014.
Rihanna's parents did not get along, and as a result, she has been emotionally weak since childhood.
Rihanna has two dogs and a turtle.
She began her career at the age of 12 and has since won approximately 8 Grammy Awards and 14 Billboard Music Awards.
Rihanna was named the richest female musician in 2019 by Forbes. Her total assets, according to them, are $ 600 million, or approximately 4400 crores.
She is also the official ambassador of Barbados' private agency.
In 2012, Rihanna sold 58 million song copies.
Each of Rihanna's siblings' names, like Rihanna's, begin with the letter R.
Rihanna used to sell clothes in a stall with her father before becoming a singer.
Rihanna even had her feet insured.
Katy Perry is Rihanna's friend.
Rihanna has over 20 tattoos covering her entire body.
Rihanna is also a Barbados Tourism Agency ambassador.
Rihanna signed a $25 million contract with Samsung in 2015. In which she agreed to promote the Samsung Galaxy line. Simultaneously, the company supported the release of her album ANTI World Tour.
In the year 2005, he released her debut album, "Music of the Sun." In its first week, the album sold 69,000 copies.
Rihanna has previously spoken out on a variety of issues, including the LGBTQ community, domestic violence, and Donald Trump.
Her Twitter fan following increased by one million within 24 hours of tweeting about the farmers' movement.
Rihanna established a foundation to assist sick children in 2006.
She also established the Clara Lionel Foundation in 2012. Their organization works all over the world in education and other fields.
Rihanna gives the majority of her earnings to charity.
In March 2020, he donated $5 million to the fight against Corona.