Actress Nimmi was born on February 18th, 1933. Born as Nawab Bano, Nimmi was her filmy name that was given by Raj Kapoor.
Nawab Bano was born into a Muslim household in Agra. Her mother, Wahidan, was a singer and actor.
Actress Nimmi has a lot of connections in the film industry. Abdul Hakim, Nimmi's father, was a military contractor. Nimmi's grandfather gave her the surname "Nawab," while her grandmother added "Bano."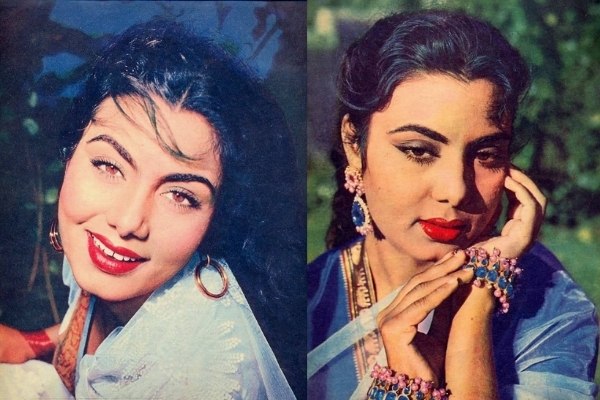 Nimmi remembered visiting Bombay as a child and her mother being friendly with Mehboob Khan and his family, who were prominent and powerful in the film industry back then.
Nimmi's mother died unexpectedly while she was only eleven years old. Her father worked in Meerut and had another family; by this time, he had little contact with Nimmi's mother.
As a result, Nimmi was moved to live with her maternal grandmother in Abbottabad, near Rawalpindi. In 1947, India was partitioned, and Abbottabad was given to Pakistan.
Nimmi's grandmother relocated to Mumbai. Jyoti (Nimmi's Aunt), a former actress, married G. M. Durrani, a well-known Indian playback singer, actor, and music director.
Actress Nimmi rose to prominence in films such as Barsaat, Deedar, Aan, Udan Khatola, and Basant Bahar. Nimmi Madhubala and Dileep Kumar were very close friends back then. This was the reason Madhubala used to tell Nimmi everything about her heart. Madhubala was aware of Nimmi's knowledge.
Read- Guru Dutt, An Unsuccessful Marriage and Love Story
Behind Dilip Kumar, Actress Nimmi and Madhubala fight.
In an interview, Nimmi stated, "We had developed a deep friendship on the sets of the film Amar" (1954). We also started talking about Dilip Kumar, who was playing the lead role in that film. Madhubala, who was in love with Dilip Kumar, began to have doubts about me.
Madhubala had a natural question: 'Why does Nimmi take as much care of Dilip as I do?' If that's the case, what should I do?'
'Nimmi, can I ask you a question?' Madhubala asked one day. I am confident you will not deceive me and will not hide anything from me.'
When Nimmi reassures him, he says that if you have the same feelings about Dilip Kumar as I do, I will leave him for your sake and for your sake alone. Nimmi was taken aback when she heard this. Then Nimmi, in a friendly tone, told Madhubala that she does not want a husband in charity.'
Nimmi later met actor Raj Kapoor on the sets of the film 'Andaz.' In those days, Raj Kapoor was looking for a new face for his film 'Barsaat,' and he chose Nargis as the lead actress. Raj Kapoor, who was taken with Nimmi's beauty, offered her a role as a supporting actress in the film, which she accepted. Nimmi made her mark in the film industry with the release of 'Barsaat' in 1949. Nimmi has appeared in approximately 50 films over the course of her four-decade career. Nimmi then said her final goodbyes to the film industry.
Marriage
She got married to Ali Raza who was working as a scriptwriter with Mehboob Khan. After marriage, Nimmi stopped taking film offers and was more involved in the household.
Death
Actress Nimmi died on March 25, 2020, at the age of 87. After a long illness, the actor was rushed to the Juhu hospital with complaints of shortness of breath. Doctors confirmed her death the following evening. Her sickness caused her to be in and out of the hospital throughout the last years.