Vicki Gunvalson recently revealed that she had cancer and had to have a hysterectomy.
"She was sick with cancer! "I just had my entire uterus removed," the 59-year-old former "Real Housewives of Orange County" star said on SiriusXM's "Jeff Lewis Live." "today, Wednesday
Gunvalson revealed the news while discussing her contentious ex-boyfriend Brooks Ayers, who admitted in 2015 to falsifying medical records in order to appear to be a patient at City of Hope Cancer Hospital.
Interestingly, neither Gunvalson nor her other guest, "RHOC" alum Tamra Judge, acknowledged Gunvalson's statement. Instead, the three of them carried on as if she hadn't said anything.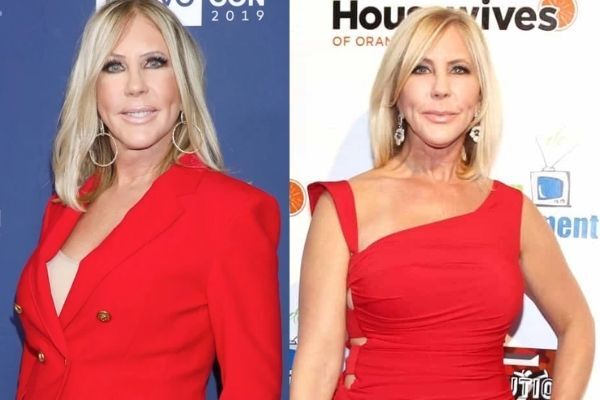 A representative for Gunvalson did not immediately respond to a request for additional comment from Page Six.
Vicki Gunvalson revealed that she recently had her uterus removed after being diagnosed with cancer.
Read- Britney Spears takes on Christina Aguilera and expresses gratitude for Lady Gaga's support
Earlier in the interview, Bravo's former host cryptically stated that she was "going through a very difficult time right now," but she did not elaborate.
"I don't need anyone to bring me down," she continued.
The type of cancer Gunvalson had is unknown, but hysterectomies are typically performed to treat endometrial cancer, according to the American Cancer Society.
During the interview on Wednesday, Gunvalson and her former friend Jeff Lewis decided to forgive and forget.
The reality star made the announcement during a heated interview with Lewis, with whom she has publicly feuded for years.
Despite their efforts to converse, Gunvalson and Lewis, both 51, raised their voices and interrupted each other several times during the conversation.
Lewis eventually agreed that as long as they could "bury the ax" right then and there, he would "never speak ill of" Gunvalson again.