Tori Spelling (48) makes a significant move! In recent years, the actress has been accused of altering her appearance through a slew of cosmetic procedures. In 2019, the Beverly Hills, 90210 star finally stated that She only got a breast augmentation and a nose job.
After the implant job, many started comparing her with Pamela Anderson and Kim Kardashian.
The 48 years actress Tori Spelling was evidently dissatisfied with one of these procedures, and she is now getting her breast implants removed!
This has now been made public by the blonde on Instagram. Tori captioned a selfie of herself in the beauty doctor's office, "After many years, I finally have to take care of my expired and recalled implants!"
The silicone cushions were apparently removed for health reasons, although Tori did not specify whether she wanted them returned.
Read- Christina Aguilera Biography, Age, Kids, Parents, Net worth, Songs and Movies
The mother of five admitted a few years ago that she isn't quite satisfied with her larger bosom. On the television show Good Morning America in 2011, she claimed that the implants had rendered her unable to breastfeed, which is why she regrets having the procedure done in her early twenties.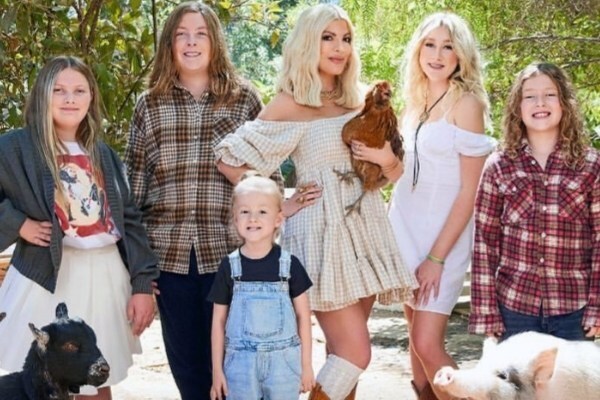 Recently she posted a vacation image with all of her kids but the interesting fact is that her husband is missing in all the pictures fuelling the divorce rumours. Tori and her husband Dean MecDoemett appeared in the show 'Tori & Dean: Home Sweet Hollywood' in 2007 just after their marriage.
Both also starred in Mind Over Murder released in 2006, the year they got married.