Tiger Shroff Celebrates 32nd Birthday: Tiger Shroff is 32 years old today. He was born on March 2, 1990, in Mumbai, India. Tiger Shroff is the son of well-known Bollywood actor 'Jackie Shroff' and film producer 'Ayesha Dutt.'
The actor has appeared in a number of films, including 'Heropanti,' 'Baaghi,' and 'War.' On the occasion of the actor's birthday, let us learn some interesting facts about him.
Read- Lock Upp: Poonam Pandey Makes Many Shocking Revelations About Her Marriage
Tiger Shroff is a devout follower of Lord Shiva, and he observes a Shiva fast every Monday. Let us remind you that Tiger Shroff visited 'Kashi Vishwanath' before the release of his film 'Heropanti' to seek God's blessings.
Krishna Shroff, his sister, is very close to him.
Tiger's real name is Jai Hemant Shroff, not Tiger. In fact, his father used to call him Tiger as a child, so he changed his name from Jai Hemant to Tiger Shroff before making his film debut.
Tiger attended the 'American School of Bombay.' He abandoned his studies to pursue a career in acting. Tiger's higher qualification is only valid until the 12th.
Tiger, who has already appeared in nine films, made his Bollywood debut in Sajid Nadiadwala's Heropanti. In this film, he was paired with Kriti Sanon. Following that, he starred in a number of films, including 'Baaghi,' 'A Flying Jatt,' 'Munna Michael,' and 'War.'
Tiger is a fitness freak who enjoys dancing; his role models are 'Michael Jackson' and 'Hrithik Roshan.'
Tiger, who is trained in martial arts, has assisted many actors in their preparation for film roles. He received his 'Black Belt' in Taekwondo in 2014.
'Baaghi 2', directed by 'Ahmed Khan,' proved to be a watershed moment in Tiger's film career. This film also starred Disha Patani in the lead role. The film was one of the year's highest-grossing films at the box office.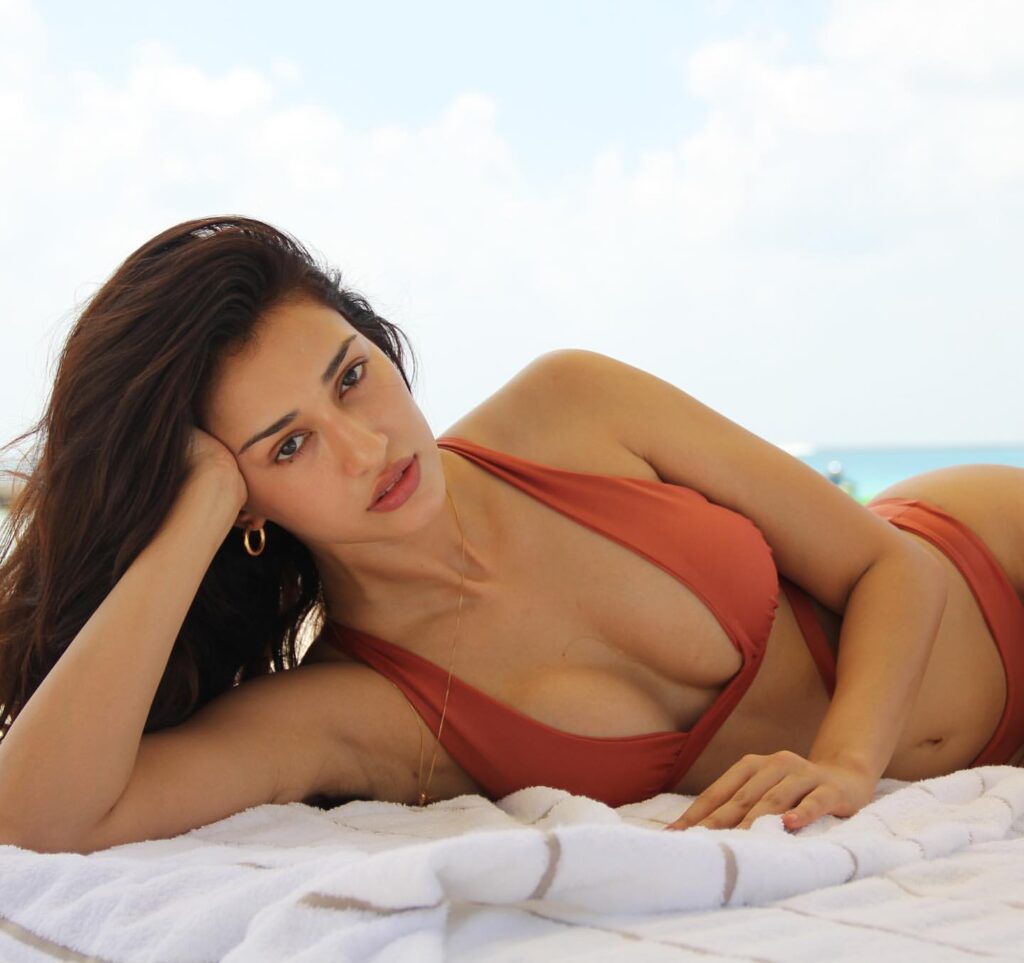 Tiger allegedly has a relationship with Bollywood actress Disha Patani. However, neither side has made an official announcement as of yet. The two are frequently seen together.
Tiger received five awards, including a Stardust Award and an IIFA Award for the film 'Heropanti.'
The actor's net worth is 50 crores, and he charges around 5 crores for a film.