Aside from controversies, Bollywood actress Poonam Pandey is the subject of much speculation about her personal life. Poonam Pandey makes many shocking revelations about her marriage in the show.
On several occasions, she has revealed details about her personal life. She accused her husband, Sam Bombay, of domestic violence last year. Poonam Pandey has said something significant about her husband yet again. He was also informed that he had a brain hemorrhage.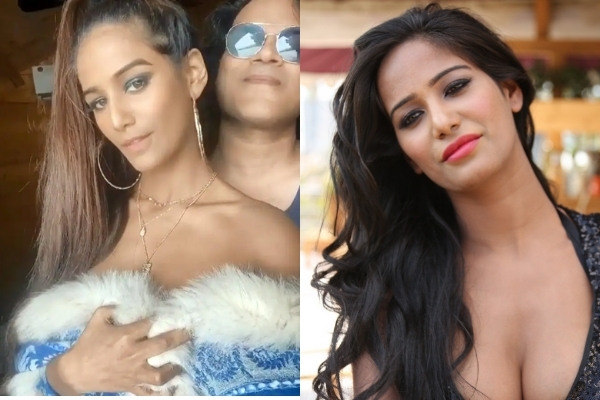 Poonam Pandey is currently a cast member on Kangana Ranaut's reality show Lock Upp.
Poonam Pandey makes many shocking revelations about
She has revealed a lot about his personal life on this show. Karanvir Vohra asked Poonam Pandey in Lock Upp if she truly loved Sam Bombay. On this subject, the actress made a startling revelation. She has stated that Sam Bombay once abused him to the point where she suffered a brain hemorrhage.
Read- Anamika: Sunny Leone Will Be Seen in Spy Web Series
'Yes,' Poonam Pandey replied. I don't hate him anymore, but I also don't like him. Nobody wishes for something like this to happen to them. Who enjoys being beaten? I lived in a four-story mansion. Everything from the private garden to the terrace. If I'm in a room that I'm not supposed to be in, he'll ask, "Why are you in that room?"
'He used to force me to be with him in the room he wanted,' the actress continued. When I used to tell them that I needed some alone time, that I needed some fresh air, and that I wanted to go to the terrace, they would not let me. I wasn't supposed to take my phone anywhere, and I wasn't supposed to touch it in my house. So I thought, let's not talk too much, and I'll just hang out with them.
'If I loved my dog and slept with him, he would tell me that you love your dog more than me,' Poonam Pandey added. This is what kind of statement is it? I was beaten because I loved my dogs.'
Karanvir Vohra then asked Poonam Pandey how long she had tolerated domestic violence and how long it had taken her to get out of it.
In response to the actor's question, Poonam Pandey stated, "I've been trying to get out of this for a long time." For the past four years, this has been happening to me. He didn't just beat me once; my brain injury (she points to the left side of his head) didn't heal because he kept hitting me in the same spot over and over. To hide it, I used to put on makeup, gloss, and laugh in front of everyone. I used to put on a good show in front of everyone.
Simultaneously, Payal Rohatgi, who has become a part of this conversation, asks Poonam Pandey why he used to beat you and why he was insecure. On this, the brave actress says, "I don't talk much about it to anyone, but a person starts drinking alcohol at 10 a.m. and drinks until late at night." We had no one to turn to for help. The staff was also terrified, and he frequently left. Poonam Pandey did a variety of other things in addition to this.