Do you know what is the relationship between Bollywood's famous actress Kareena Kapoor and actor Sharman Joshi? If not, then in this post we will explain to you in detail what the relationship is between them. So read it with full attention and with the details mentioned.
Kareena Kapoor is one of the prominent actresses of Bollywood and she has appeared with Sharman Joshi in 3 Idiots but not opposite him.
Kareena Kapoor's father, Randhir Kapoor, was the eldest son of Raj Kapoor and Krishna Kapoor. Raj Kapoor and Krishna Kapoor had five children. Randhir Kapoor, Rishi Kapoor, and Rajiv Kapoor were three sons, and they had two daughters were Reema Kapoor and Ritu Kapoor.
Krishna Kapoor Family
Krishna Kapoor's father was Inspector General of police and had five children. Krishna Kapoor and Uma Chopra were daughters, and Prem Nath, Rajendra Nath, and Narendra Nath were his three sons. The family shifted from Peshawar to Jabalpur, Madhya Pradesh, after the partition.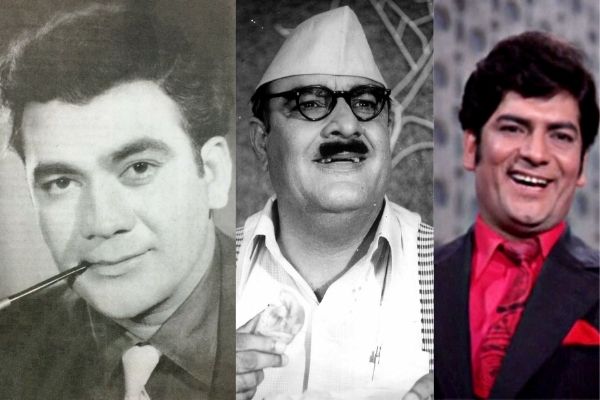 Prem Nath was the eldest of five siblings. Prem Nath was born in 1926 in Peshawar (then British India). His full name was Prem Nath Malhotra.
He was followed by Krishna Kapoor who was previously Krishna Nath Malhotra before marriage, followed by the two brothers Rajendra Nath and Narendra Nath and finally, the youngest was Uma Nath.
Prem Nath started his career as a hero and was considered one of the top heroes of his time. He got married to legendary actress Bina Rai. Prem Nath had a relationship with Madhubala and wanted to marry her but relation did not work due to religious differences. After 1956 his career as a lead actor took a nosedive and his movies did not do well. for quite some years he stayed away from the silver screen but came back as a character artist.
Rajendra Nath started his career as a comedian, and by the end of his career, he mostly appeared in comedy roles. In the same way, his younger brother Narendra Nath kept doing negative characters from the beginning.
Krishna Kapoor and Raj Kapoor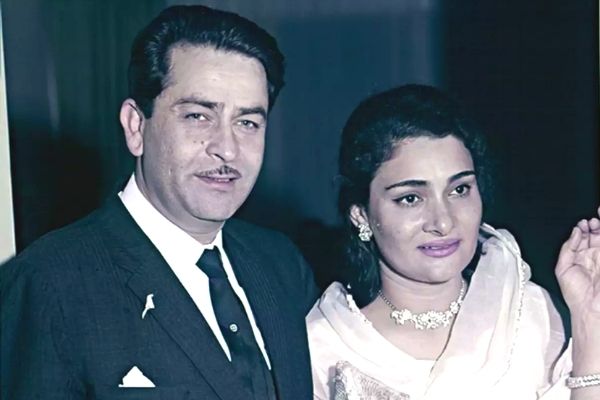 Krishna Kapoor was married to Raj Kapoor at the age of 16 in 1946. And Krishna Kapoor became a mother the very next year and gave birth to Randhir Kapoor and then followed by his 4 other siblings.
Randhir Kapoor, Rishi Kapoor, and Rajiv Kapoor's maternal uncles were Prem Nath, Rajendra Nath, and Narendra Nath.
Similarly, Krishna Kapoor's youngest sister Uma Nath married the famous villain of Bollywood Prem Chopra, and after marriage, she became Uma Chopra. Uma Chopra and Prem Chopra had 3 daughters and they were named Prerna Chopra, Rakita Chopra, and Punita Chopra.
Randhir Kapoor, Rajiv Kapoor, and Rishi Kapoor's maternal sisters are Prerna Chopra, Rachita Chopra, and Sunita Chopra.
Also Read- The story of Shashi Kapoor and Navin Nischol and what common they share
Randhir Kapoor married Bollywood actress Babita Shivdasani who later became Babita Kapoor. The couple has two daughters named Karisma Kapoor and Kareena Kapoor. Both Karishma and Kareena made their career in Bollywood, and both were counted as the top actresses of their times. Karisma Kapoor has taken divorce from her husband, and Kareena Kapoor is married to Saif Ali Khan. And they also have two children, one of whom was born last month.
So what is the relation between Kareena Kapoor and Sharman Joshi?
Sharman Joshi is married to Prem Chopra and Uma Chopra's daughter Prerna Chopra, Randhir Kapoor's cousin. So, according to this, Sharman Joshi is Karishma Kapoor, Kareena Kapoor Khan, and Ranbir Kapoor's Paternal uncle.
Kareena Kapoor and Sharman Joshi have done a movie together called 3 Idiots. In the movie, Aamir Khan was opposite Kareena Kapoor, and Sharman Joshi was his friend.
Karishma Kapoor is the elder sibling of the two Kapoor daughters. Karishma is 6 years older than Kareena. Karishma is a divorcee now and has a daughter and son named Sameira and Kiaan. Kareena has two sons name Taimur and the second child's name has not been revealed.