Today is the death anniversary of actress Nirupa Roy, who has set many records with her unmatched acting in Bollywood. Born on January 4, 1931, in Valsad, Gujarat, Nirupa left this world forever on October 13, 2004. Read-Why Asha Parekh Remained Unmarried and Bio
Nirupa Roy Worked in 40 mythological films
Nirupa Roy's childhood name was Kokila Kishorechandra Balsara. Nirupa Roy made the character of the mother very special in Bollywood.
In her career spanning over five decades, she acted in more than 275 films. She acted in all kinds of films, be it social, historical, or mythological. Also Read-Vyjayanthimala: The First dancing Star of Golden Era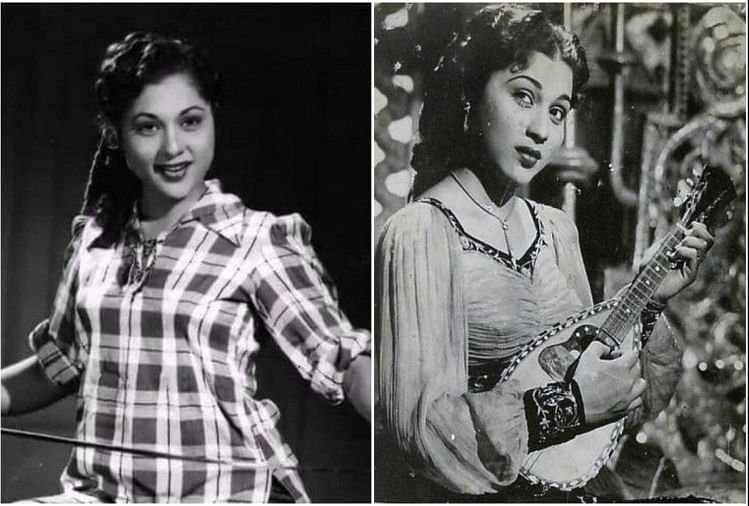 It was her husband who encouraged her to act in movies as he came across an advertisement in a Gujarati paper looking for actors and actresses.
Nirupa Roy acted in more than 40 mythological films in her career, which is a record in itself. At the beginning of her career, Nirupa Roy played the role of Devi in ​​many films and especially the Goddess Parvati role.
And that's why people started coming to the house to take blessings, considering her as a real goddess. today's generation may feel absurd about these but these things were normal even in the early 90s when B.R Chopra's Mahabharat was on air on Door Darshan.
After doing a few Gujarati films, Nirupa got her first break in Hindi cinema with the 1946 film 'Amar Raj'. Nirupa's luck shone in the 1950 film 'Har Har Mahadev'. The news of her acting created an uproar in the house. Even his father did not talk to her till his death.
Nirupa continued her film journey. People liked her character of Parvati in the 1951 film 'Har Har Mahadev'.
Apart from this, people became convinced of her acting in the role of Draupadi in the film 'Veer Bhimsen'. Her pairing with Trilok Kapoor was the biggest hit. Together they acted in 18 films.
Her hit film Do Bigha Zamin came in 1953. The movie was proved as one of the landmark movies of Hindi cinema. This film recognized her as the hit heroine of Hindi cinema. Vimal Roy and Balraj Sahani were also were highly praised for their work in the movie.
But she never tasted that much success as a leading lady in Hindi cinema. But later she tasted what success is.
Yash Chopra's film 'Deewar', released in 1975, proved to be the turning point of her career. Nirupa played the role of Amitabh and Shashi Kapoor's mother in this film.
Who can forget the famous dialogues like 'Mere paas maa hain' and 'jaoo pehle USS admi ka sign le ke aayo'.
Her character was liked so much that in many films of that era, Nirupa appeared in the role of mother. After Deewar, Nirupa also appeared in 'Khoon Pasina', 'Muqaddar Ka Sikandar', 'Amar Akbar Anthony', 'Suhaag', 'Inquilab', 'Giraftaar', 'Mard' and 'Ganga-Yamuna-Saraswati'. Appeared in these roles Nirupa Roy got the fame she could not get in her youth. She got more than that later i.e. by playing the role of mother.
Nirupa Roy last appeared in the movie 'Laal Badshah' released in 1999 as the mother of Amitabh Bachchan.
Nirupa Roy and controversy
In the year 2001, Nirupa Roy had survived being arrested for demanding dowry. In fact, her daughter-in-law Una Roy had filed a dowry harassment case against her. Nirupa Rai, who left a great impression with the role of mother in films, suffered a heart attack in the year 2004 and said goodbye to the world. Nirupa Roy received the Lifetime Achievement Award in 2004.