When it comes to her explicit Instagram material, she certainly knows how to raise eyebrows. Madonna poses again in raunchy hot dress.
And Madonna was at it again on Tuesday, raising up her skirt to show off her racy black panties and fishnets to her 17.3 million Instagram followers, joking that she was 'ready to give birth.'
The 63-year-old Queen Of Pop posed on her back with her legs crossed as if in labor, as a tribute to Frida Kahlo's artwork My Birth, she confessed.
The 1932 artwork, which the passionate art collector happens to own, is a vivid and brutally honest depiction of a woman giving birth.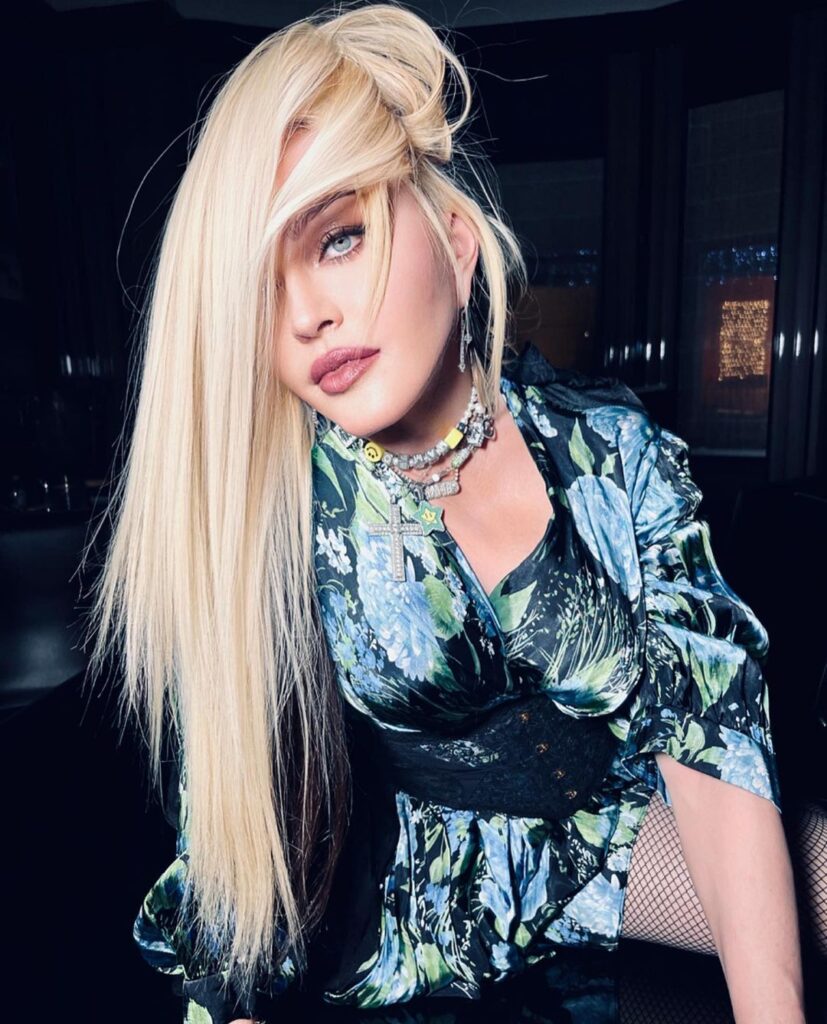 In the Instagram series, Madonna also referred to herself as an 'exhibitionist,' suggesting in the caption: 'Exhibitionist in Marble Arch.'
The Ray of Light singer, who spent years in England during her broken marriage to Guy Ritchie, flaunted her legs in a couple of daring outfits.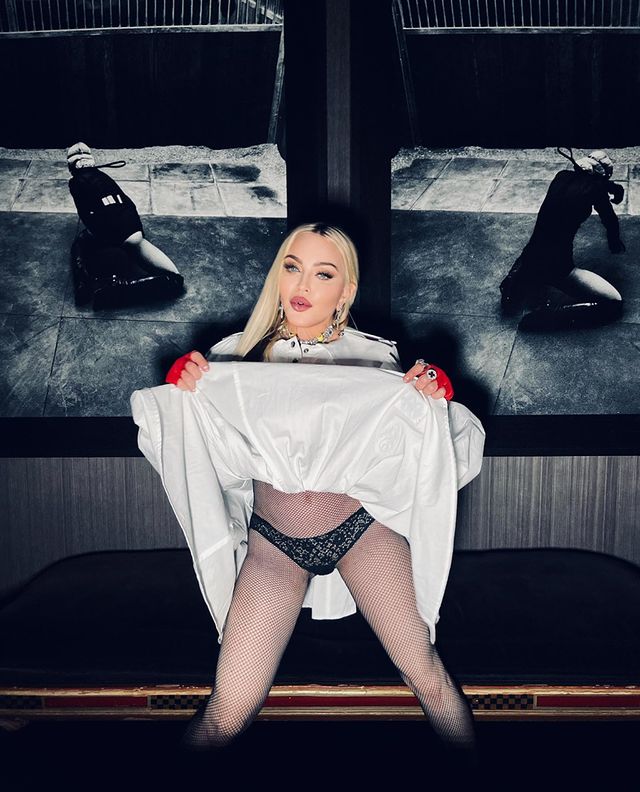 One was a glittering floral mini-dress with a plunging neckline that allowed her to show just a glimpse of cleavage while posing upside down.
The singer accessorized her appearance with a huge diamond cross and gave the camera her best supermodel stare.
As she swanned around in a pair of black leather boots, she made sure to show off her infinite pins.
Madonna cinched a piece of black corsetry around her dress for her new album, highlighting her enviably slender body.
Another of her appearances was a smock-like white dress with red elements, such as her belt and fingerless gloves.
She sat back and bowed her legs while wearing that attire, imitating the poses seen in images on the wall behind her.
Madonna's social media post included a photo of herself checking her phone while sitting with her legs akimbo in what her caption revealed was a reference to the 'BIRTH OF VENUS.'
That day, the Material Girl posted a selfie of herself at a funfair with the remark, 'LIFE IS A CRAZY RIDE.'
Madonna's new photos come just a month after she made news for a series of obscene bedroom photos she shared on Instagram.
The most famous image showed Madonna's legs and derriere emerging from beneath a bed, where she had spent much of the photoshoot lounging around.
Another photo, captioned 'SELF OBSESSION,' had the Express Yourself singer taking a selfie with both hands.
She posed on her front for one photo, folding her hands and glared at the camera, exhorting the audience to 'SAY YOUR PRAYERS.'
Madge received a lot of attention for that record, releasing the breast and splaying her legs in an extravaganza that had her fans rolling their eyes.
'Stop displaying your a**; we saw plenty of it with the Sex book, and that was bold back then.' It's no longer classy, and it has nothing to do with your age…,' wrote one.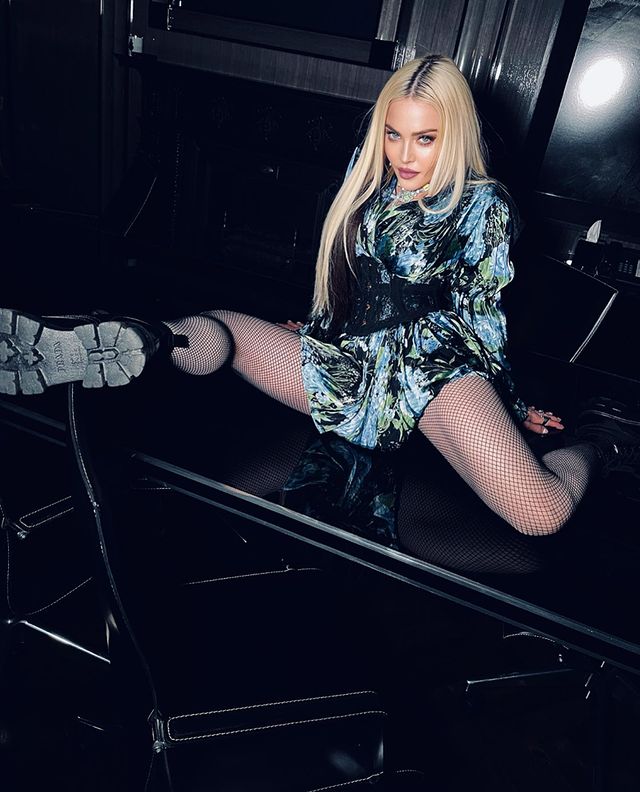 'WHY MADONNA?' asked another Instagram user, who added, 'This is getting sort of embarrassing now.'
Mockery came from celebrities like 50 Cent, who re-posted a meme of Madonna's rear end from the image.