In this post, we will discover Leela Mishra Biography. She was one of the most famous character actresses of the 60s and 70s.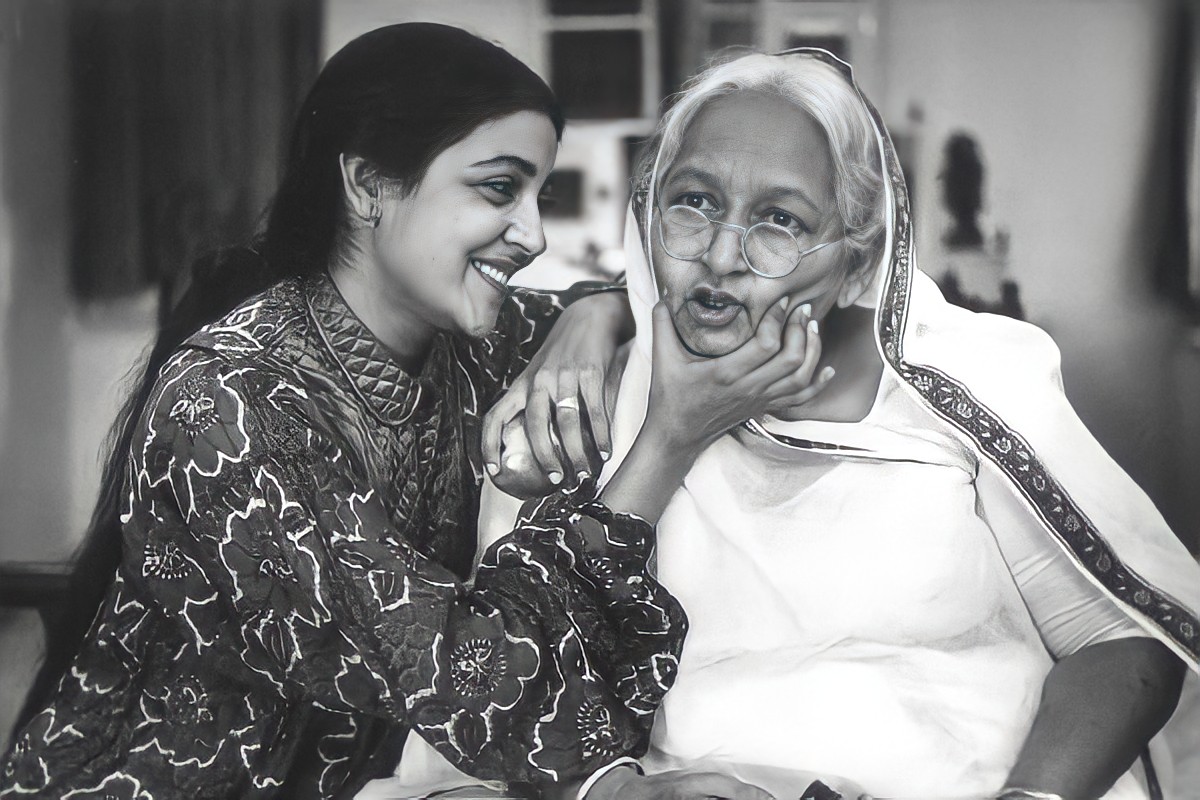 One can recall a famous scene from the film Sholay in which Veeru, while standing on a water tank, asks Aunty Ji to marry Basanti (Hema Malini). Who will ever forget this scene? Leela Mishra, a Bollywood actress, is this aunt's name.
Read- Why Nargis Dutt Biography Why was She half Hindu from birth
You've probably seen Leela Mishra in films as a mother, aunt, aunty, maternal grandmother, and grandmother, but most people recognise her by her real name rather than the name of Sholay's aunt.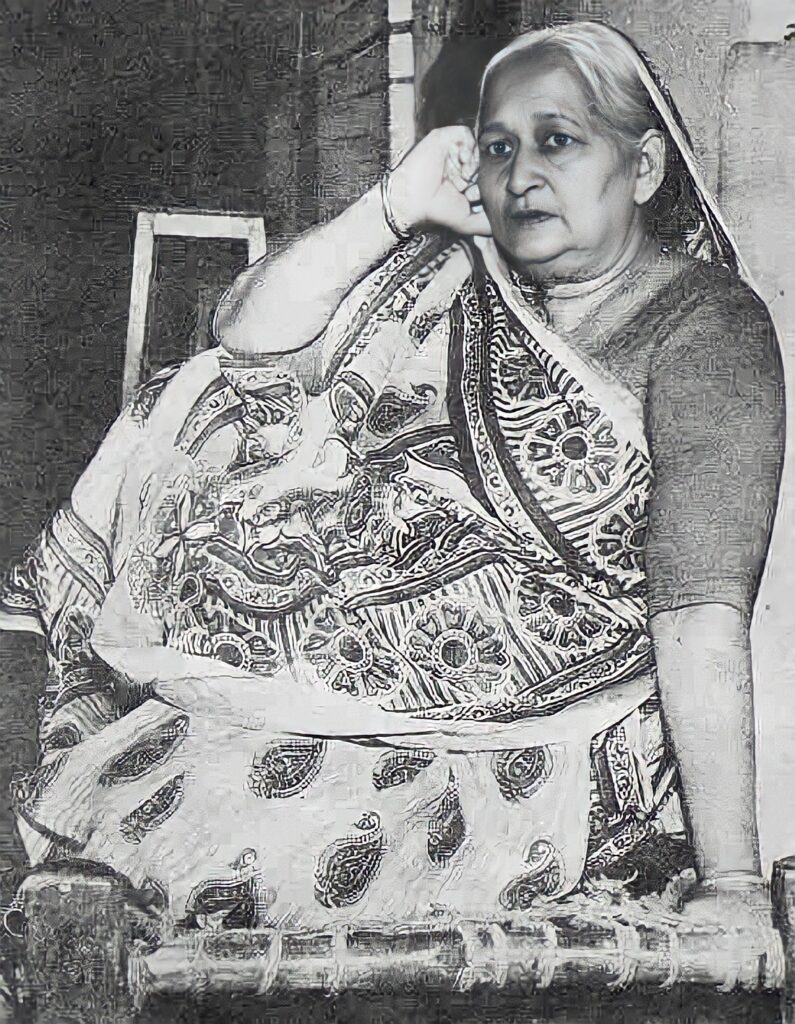 Few people are familiar with this great actress's life and films. Leela, who appeared in over 200 films over the course of five decades, never went to see them because she believed that spending money on tickets and taxis was pointless.
Even better, she would rather recite the Ramayana at home. During his film career, she appeared in a number of blockbuster films. This includes Sholay (1975), Dil Se Mile Dil, Geet Gaata Chal, Nadiya Ke Paar, and Abodh. Nani Maa earned her the Best Actress Award.
| | |
| --- | --- |
| Real name | Leela Mishra |
| Profession | Actor |
| Famous Role | "Mausiji" in Sholay (1975) |
| Height (approx.) | Not Known |
| Weight (approx.) | Not Known |
| Eye Colour | Dark Brown |
| Hair Colour | White |
| Debut | Film: Gangavataran (1937) |
| Last Film | Aatank (1996) |
| Date of Birth | 1 January 1908 (Wednesday) |
| Birthplace | Jais, United Provinces of Agra and Oudh, British India (present-day Uttar Pradesh, India) |
| Date of Death | 17 January 1988 |
| Place of Death | Bombay, Maharashtra, India (present-day Mumbai) |
| Age (at the time of death) | 80 Years |
| Death Cause | Heart Attack |
| Zodiac sign | Capricorn |
| Nationality | Indian |
| Religion | Hinduism |
| Marital Status (at the time of death) | Married |
| Husband/Spouse | Ram Prasad Misra (Actor) |
Career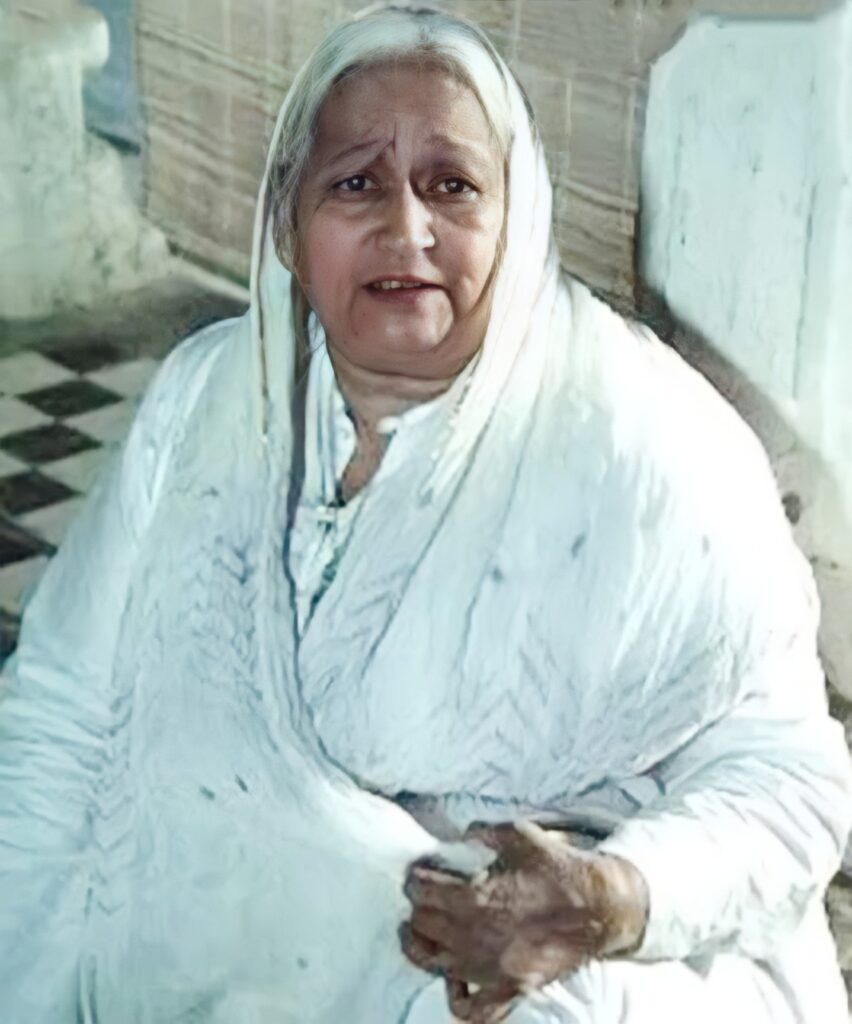 Leela would bring to life any character she played in the film. The fast-paced dialogues, his speaking style, and his facial expressions while speaking endeared him to the people. Leela appeared in multiple films. Leela arrived on the set of the film for the first time wearing a pallu on her head, dressed in the country style of the village.
The pallu on the head became her signature style later on. She used to work in films, but she didn't recognise most of the stars; once, on the set of a film, she was acting with Kaka, i.e. Rajesh Khanna, and she had no idea who the film was made with. She was the superstar Rajesh Khanna at the time she was acting. Leela used to run her own company.
Leela Mishra's personal life
Leela was born on January 1, 1908, in the Agra Zamindar family. Leela's education was not documented, so her parents married her off at the age of 12. Her husband's name was Ramprasad Mishra, and she was the mother of two children at the age of 18. Leela came from a conservative family, but her husband Ramprasad was a free-spirited individual.
She used to make frequent trips to Mumbai. She was a huge fan of cinema and used to play silent roles in many films whenever she could. Leela has always been religious because she comes from an Orthodox family. When a friend of Ramprasad's uncle Sinde visited her house and saw Leela for the first time, he told her that she should work in films, but Leela flatly refused to accept his point. In such a case, when her husband persuaded her to work in the film industry, she agreed.
Journey through film
In 1936, both Leela Mishra and her husband Ramprasad appeared in the film 'Sati Silochana.' Ramprasad was paid 150 rupees per month for this film, while Leela was paid 500 rupees per month. Leela used to get double the money from Ramprasad because female actors were scarce in movies back then. He appeared in many memorable films, including 'Chitralekha,' 'Rambaan,' 'Sheeshmahal,' 'Awara,' 'Daag,' 'Pyasa,' 'Lavanti,' 'Leader,' 'Bahu Begum,' and 'Amar Prem.'
There were only two requirements for working in Leela Mishra's films: the first was that she would never play a romantic role in any film, and the second was that she would never remove her head pallu. Leela was surprised to learn that doing intimate scenes with the hero in films was referred to as the film's demand. Leela flatly refused to appear in romantic scenes in movies. She refused to play the lead in many romantic films.
People admired his distinct speaking style and manner. Leela Mishra received critical acclaim for his performance in the film Jai Maa Santoshi. She was also nominated for Best Actress for this film. Leela has appeared in Bhojpuri films as well as Hindi films. She died of a heart attack at the age of 80. She will always be remembered for her outstanding performance.