Guru Dutt named him after a popular whiskey brand despite the fact that he never drank alcohol. Who used to entertain people as a bus driver before becoming a great actor and comedian. Today we're going to talk about Johnny Walker.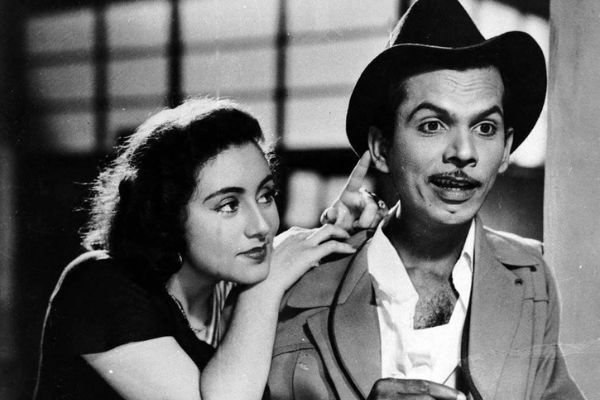 Today marks the 19th anniversary of Johnnie Walker's death. Johnnie Walker was widely regarded as the best comedian of the 1950s, 1960s, and 1970s. For four decades, he ruled the film industry. Johnny used to work as a bus driver at one point.
Later, he established himself as the best comedian. In his career, he has appeared in approximately 300 films. Johnny was the first actor to have a personal manager and the first actor to begin taking Sundays off. There was a time when the distributors would pay the filmmakers more money to keep Johnny's songs in the film.
The film's producers used to have the writers write the role of Johnny separately. Johnny was the first actor to begin speaking taxi drivers' language in films. So, on the occasion of this great actor's birth anniversary, let us look at some special stories about his life.
Johnny Walker Early life and career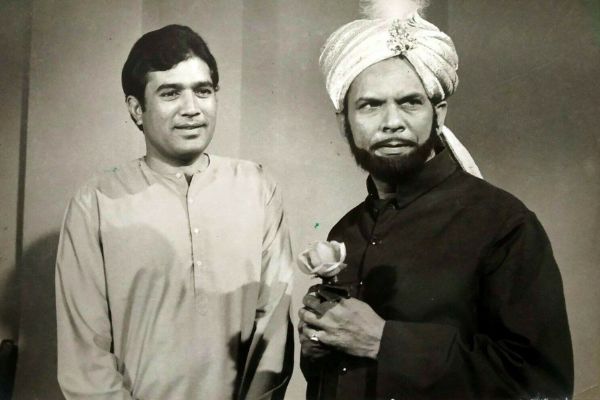 On November 11, 1926, Johnnie Walker was born. He was the second of ten children. His childhood passed like any other, until his father lost his job one day. A mountain of problems fell on his family in such a situation. His family relocated to Mumbai because he had such a large family and no means of support. His father's identity led to his job as a bus conductor after moving to Mumbai.
This job used to pay Johnny 26 rupees per month. He has always been a cheerful person, so he would do this work with great enthusiasm. His comic timing was also superb. He was also very good at impersonating actors. In such a situation, his style of calling the passengers was so good that everyone was pleased with him. With his acting, he used to win people's hearts. Johnny also believed that the director of a film could sometimes impress him and cost him a role.
Johnny had carved out a niche for himself by visiting film studios; as a result, he was given small roles in a variety of films. Meanwhile, he met actor Balraj Sahni one day. Balraj was impressed by Johnny's ability to laugh and advised him to meet Guru Dutt.
When Balraj introduced Johnny to Guru Dutt, he found him to be an alcoholic. As a result, Guru Dutt was furious that someone had met him in this manner after drinking alcohol. When Johnny told Guru Dutt that he didn't drink alcohol and that he was an actor, Guru Dutt was overjoyed and hugged Johnny at the same time.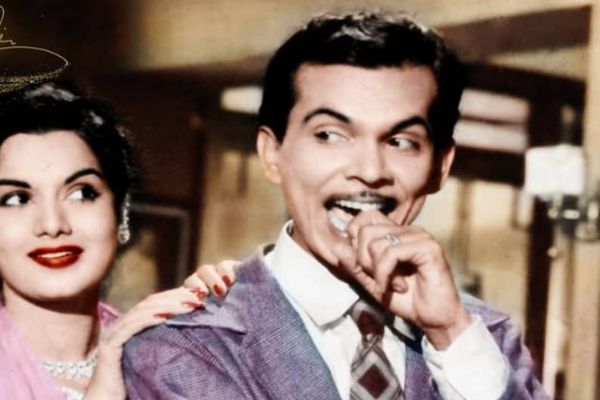 Before meeting Guru Dutt, Johnny Walker's name was Badruddin Jamaluddin Qazi, and people knew him by that name. However, when Johnny met Guru Dutt, his drunken acting impressed Guru Dutt. Guru Dutt named him "Johnny Walker" after his favourite whiskey brand at the time. Johnny took it to heart as well, and he kept his screen name the same.
Guru Dutt was well-versed in Johnny's art of laughter. During this time, he was also filming for the film Baazi. This was Guru Dutt's first film, and Dev Anand was also making his debut, but no scene was written for Johnny in this film. In such a case, Guru Dutt created a separate scene for Johnny Walker, and as a result, Johnny was cast in the film Baazi. This was not Johnny's first film, but it was the one that gave him more screen time. In this film, Johnny proved himself. His comedic scenes in the film were widely praised. Then what was Johnny began to appear in almost every Guru Dutt film.
Johnny has played the role of an alcoholic in a number of films, but he used to claim that he never drank or even considered drinking. His acting was flawless. He never appeared in any obscene scenes on film. He claims that the censor board has never removed a single scene from any of his films.
Johnny Walker has appeared in almost every Guru Dutt film since Baazi. By the 1950s, 1960s, and 1970s, Johnny films were thought to be a sure thing. His acting scenes sometimes overshadowed the lead actor on screen. Naya Daur, Taxi Driver, Madhumati, and Mr and Mrs 55 are among his best films.
Johnnie Walker may have previously worked as a comedian for whom songs were filmed. Mohammad Rafi, the legendary singer, sang the most songs for Johnny Walker. The film's distributors had a special request to include Johnny's songs. Distributors were also willing to pay more money for this.
There are no vacations in the film industry. In such circumstances, Johnny Walker was the first supporting actor in the film industry to begin taking Sunday off. Johnny had no shortage of work at the time; he had to shoot for the film every day. Meanwhile, he made the decision to spend Sundays with his family and began taking Sundays off. In addition, Johnny was the first actor to use taxi driver jargon in a film.
Johnny was the first actor in the industry to have a film named after him. This movie came out in 1957. In addition, he produced and directed the 1957 film "Pachehe Log."
Marriage and later years
Johnny Walker married Noor Jahan, the actress Shakeela's sister. His family was opposed to the marriage, but because he loved Noor Jahan, he turned against his family as well. This couple had three kids. Johnny was always sad about not finishing his education, so he later sent his son to the United States to study.
He grew tired of playing such characters. Johnny stopped acting in films after 1983. He felt his level of comedy was declining, and people wanted him to play obscene characters. He was fed up with it all and decided to leave Bollywood. After a 14-year absence from the film industry, he returned in 1997 with Kamal Haasan's Chachi 420. Johnny made an appearance in this film as well. This would be his final film.
Death
Johnny Walker's performance in the 1959 film Madhumati earned him his first Filmfare Award for Best Supporting Actor. Following this, he received the Filmfare Award for Best Comic Actor for the film 'Shikar.' Johnny Walker, who made audiences laugh with his acting and various roles, passed away on July 29, 2003. Johnny is still alive in the hearts of audiences today thanks to his comedic roles.