Elizabeth Hurley isn't afraid to flaunt her amazing figure on social media.
And Elizabeth Hurley was in top shape on Tuesday, flaunting her great physique in a small blue bikini on Instagram during a break from filming her new film.
The beauty, 56, looked stunning as she rested on a sofa, flashing her cleavage and toned midriff.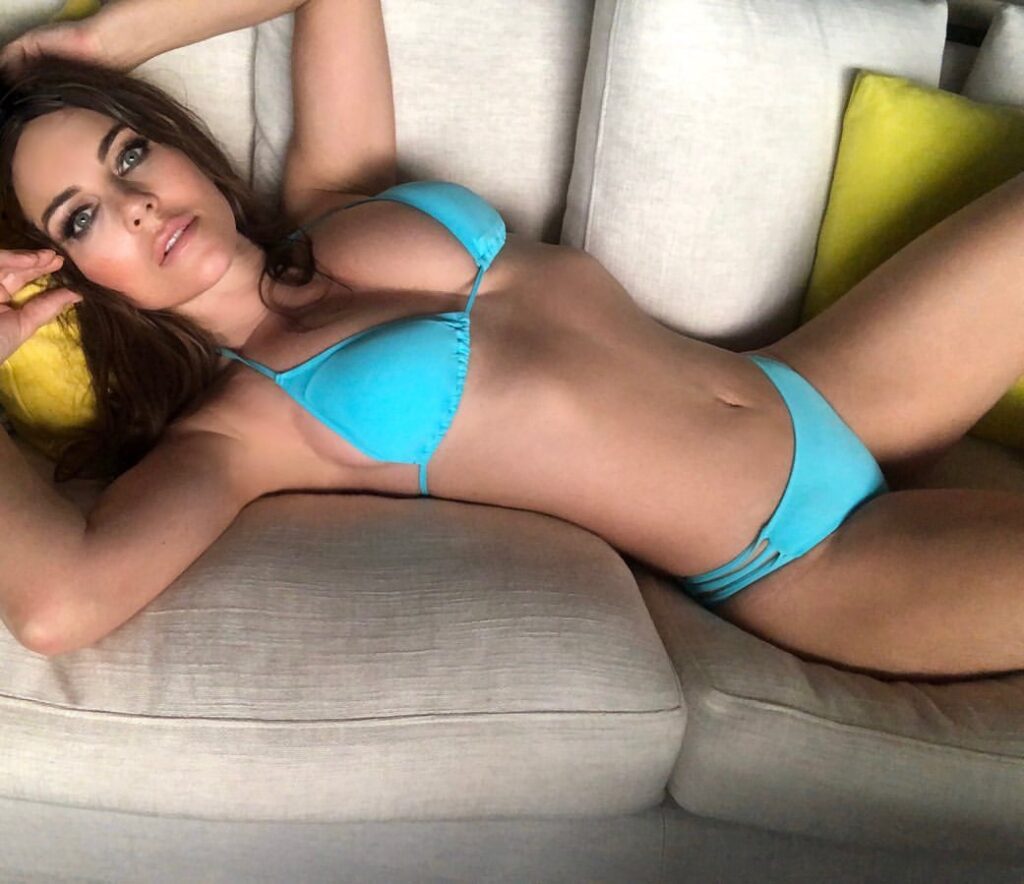 Elizabeth exuded sex appeal as she gave the camera a smoldering look while modeling the skimpy turquoise two-piece.
The actress ran her hand over her brunette hair, which hung loosely over her shoulders, and accentuated her features with a glam make-up palette.
She wrote' Filming on a sunny island has its pros #newmovie #fatherchristmasisback…again'.
Many noted personalities such as Ann Caruso, Esther Cañadas, William Moseley, TAMARA MELLON has liked her post and also commented with love.
Her photo was taken only days after she was chastised by fans for posing in a holiday photo cradling a 'delicate' starfish.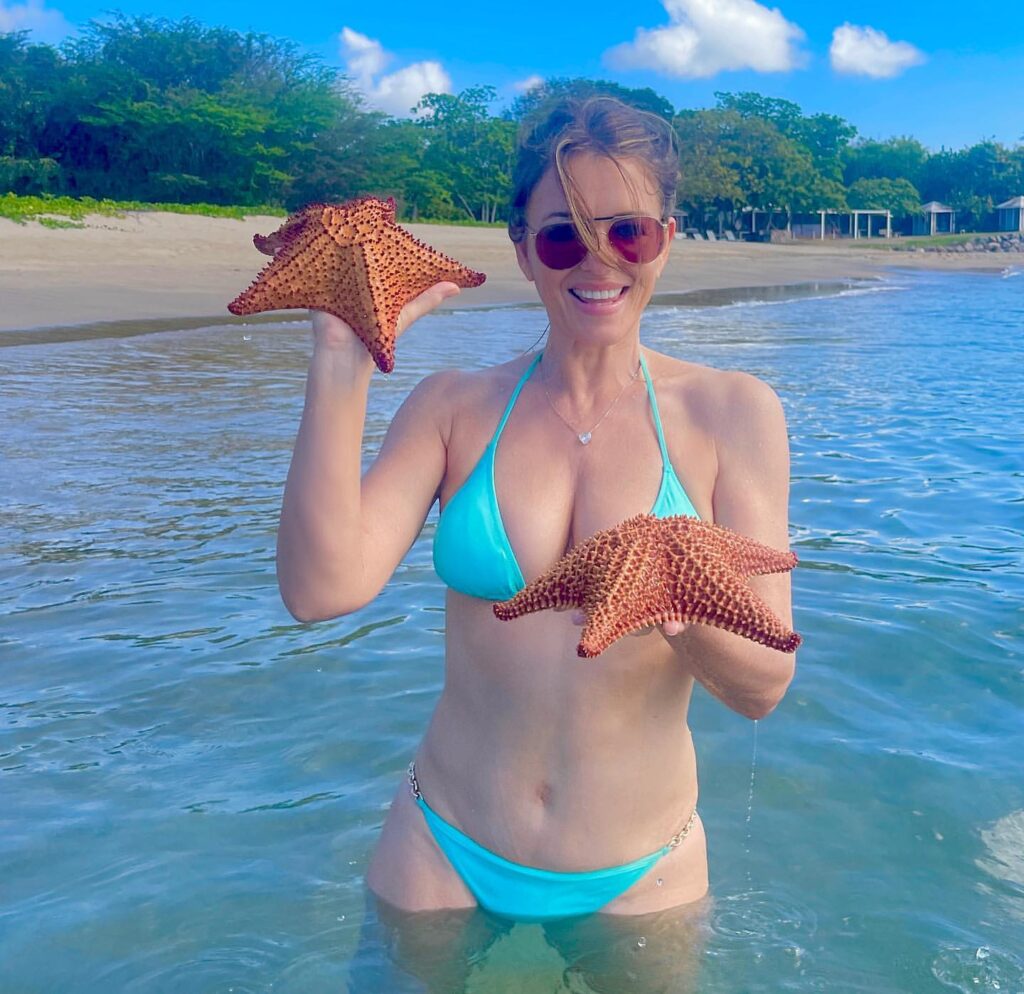 The actress recently flaunted her beautiful form in a blue bikini, but many have chastised her for removing the animals from the sea, where they may drown.
Read- Happy Easter: Amanda Holden Shares Easter Images In Bikini
According to World Animal Protection, touching or removing a starfish from the sea might cause them to suffocate.
Furthermore, sunscreen or oil on human skin can harm sea creatures since starfish are formed of sensitive and thin tissue that can be contaminated with bacteria carried on by human touch.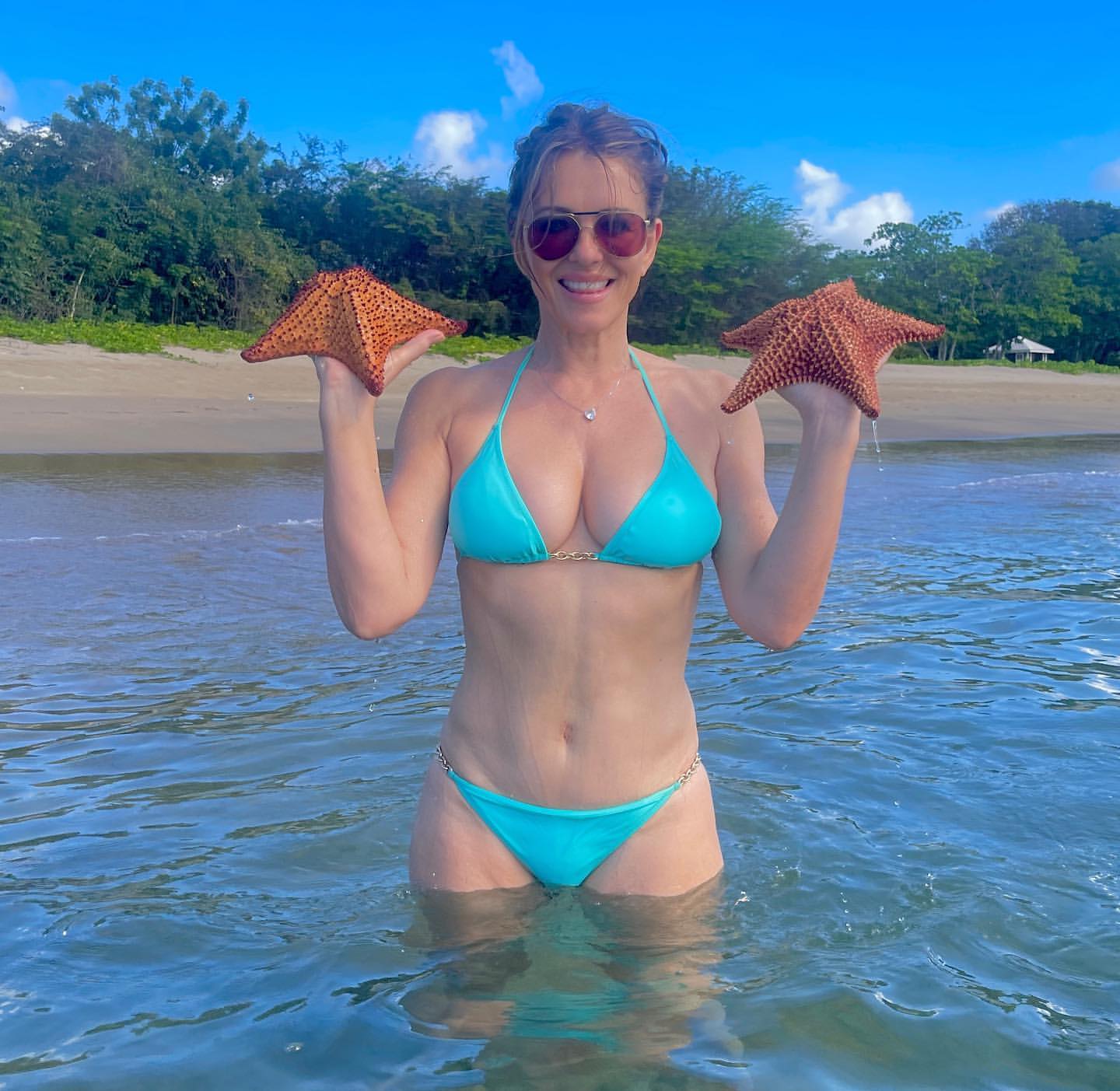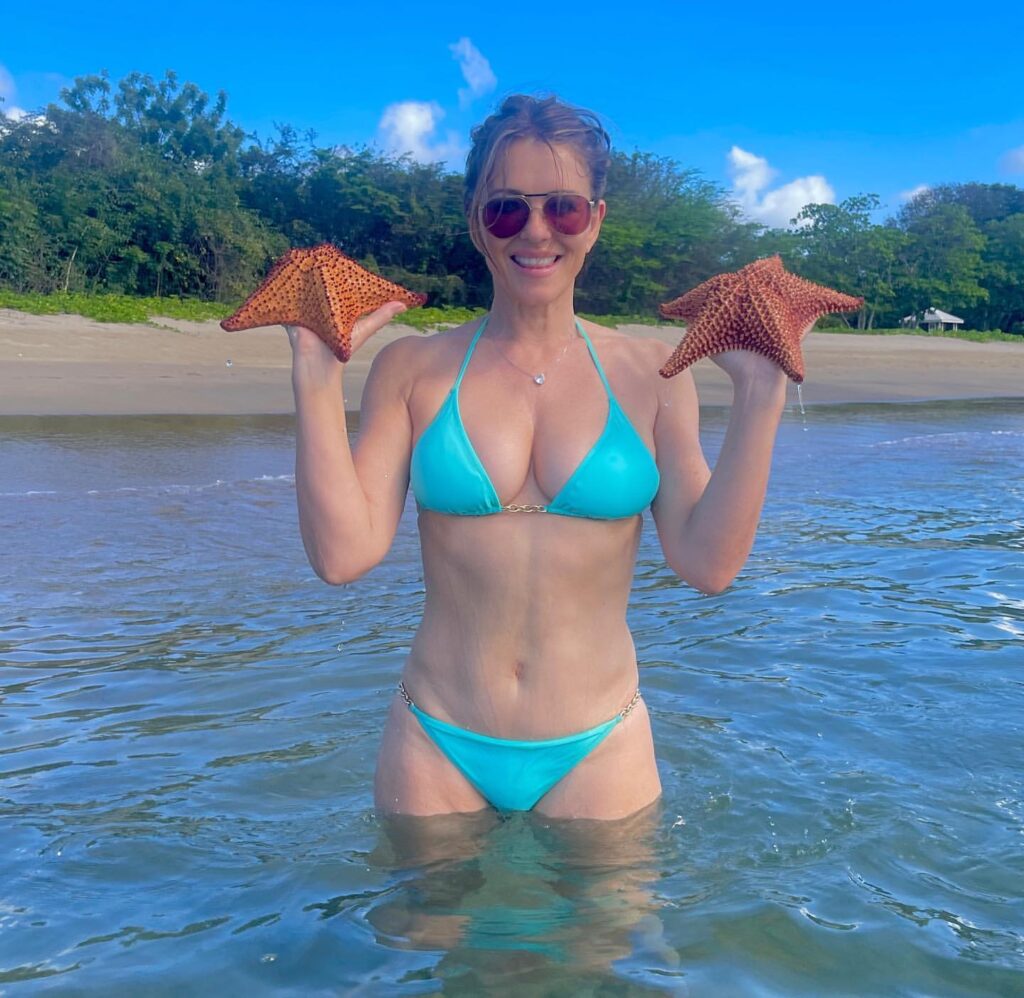 Elizabeth took great delight in sharing a snapshot of herself 'rescuing' the two starfish during her sun-soaked vacation.
'Found these gorgeous starfish on the sand, alive but stranded – they're now happily back at the bottom of the sea,' she brags on Instagram.
'They are really sensitive and most likely won't survive once you pull them out of the sea and manage them,' one angry fan remarked.