In this post, we will let you know about Bollywood actress who married younger man breaking the stereotype.
It is said that everything is fair in war and love, and when there is love, age or status does not matter. This fact is confirmed by some of our Bollywood actresses who have married men younger than them.
There is a custom around the world that when a man and a woman marry, the man is older than the woman in most parts, and this trend is very high, especially in India.
Some Bollywood heroines or actresses broke this tradition and married a boy younger than themselves. Recently, Katrina Kaif married Vicky Kaushal, who was younger than her. So let's go to 17 such Bollywood Actress Who Married Younger Man.
Bollywood Actress Who Married Younger Man
Priyanka Chopra and Nick Jonas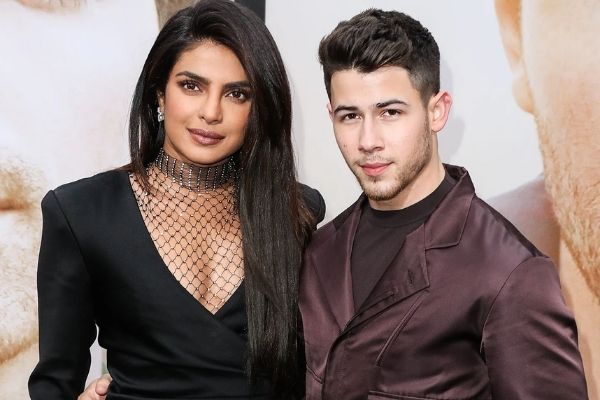 Former Miss World and one of Bollywood's most successful actresses, Priyanka Chopra, married Nick Jonas, ten years younger than her, in 2018.
Before marriage, Nick Jonas had an affair with celebrities like Miley Cyrus, Selena Gomez, Delta Goodrem and Olivia Frances Culpo. Priyanka Chopra and Nick Jonas got married in a Hindu and Christian way in Jodhpur in 2018.
Aishwarya Rai Bachchan and Abhishek Bachchan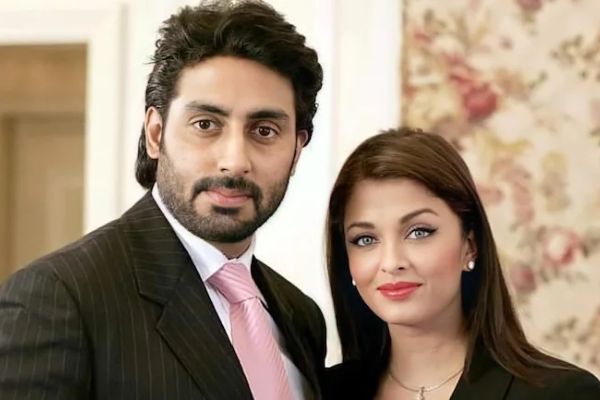 It is said that Abhishek Bachchan and Aishwarya Rai Bachchan's affair started during the shooting of Mani Ratnam's film group, and both got married in 2007. Aishwarya Rai is almost two years older than Abhishek Bachchan.
Abhishek and Aishwarya also have a daughter named Aaradhya Bachchan. Before Aishwarya Rai, Abhishek was engaged to Karisma Kapoor, but later the engagement broke up.
Shilpa Shetty and Raj Kundra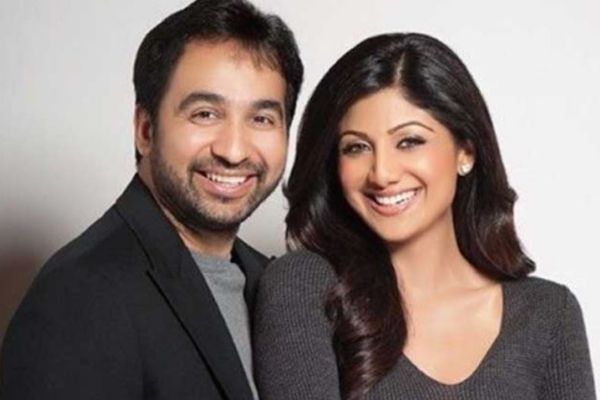 Shilpa Shetty and Raj Kundra were in the news a lot in the past. Shilpa Shetty and Raj Kundra got married in 2009. This was Shilpa's first marriage, while this was Raj Kundra's second. There is not much age gap between Shilpa Shetty and Raj Kundra, but Shilpa Shetty is almost three months older than Raj Kundra.
Soha Ali Khan and Kunal Khemu
Soha Ali Khan and Kunal Khemu were dating each other for several days. Both have been living in a live-in relationship since 2013 and got engaged in 2014. Kunal and Soha got married in 2015, and both have a daughter together. Soha is almost five years older than Kunal Khemu.
Kunal Khemu has been associated with the film line since childhood and started working in films as a child artist at a very young age. Soha Ali Khan belongs to the Pataudi family and is the younger sister of Saif Ali Khan.
Farah Khan and Shirish Kunder
You must be wondering how can we mention that Farah Khan is a Bollywood actress. Apart from giving choreography, Farah Khan has also worked as an actress in Bollywood films such as Shirin Farhad Ki Nikal Padi and Khichdi.
Film editor and director Shirish Kunder married Farah Khan in 2004, and both have three children together. It is said that both of them had an affair during the shooting of the film Main Hoon Na. Farha is almost nine years older than Sirish.
Namrata Shirodkar and Mahesh Babu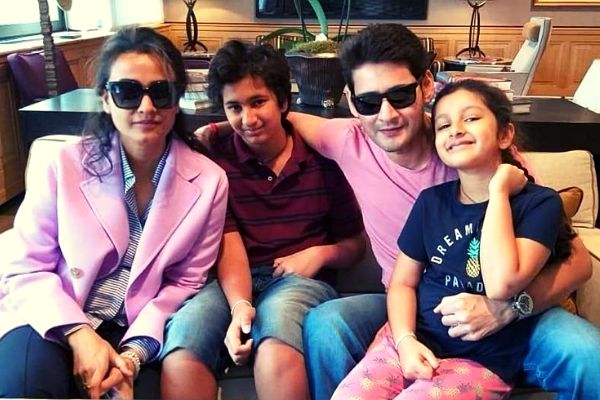 South superstar Mahesh Babu and Bollywood actress Namrata Shirodkar met on the Telugu romantic movie Vamsi sets. Namrata and Mahesh fell in love and got married in 2005. The couple has a son and a daughter named Gautam and Sitara, respectively.
Namrata Shirodkar has also been a former Miss India and is the younger sister of well-known Bollywood actress Shilpa Shirodkar. Namrata Shirodkar Mahesh Babu is almost three years older in age.
Bipasha Basu and Karan Singh Grover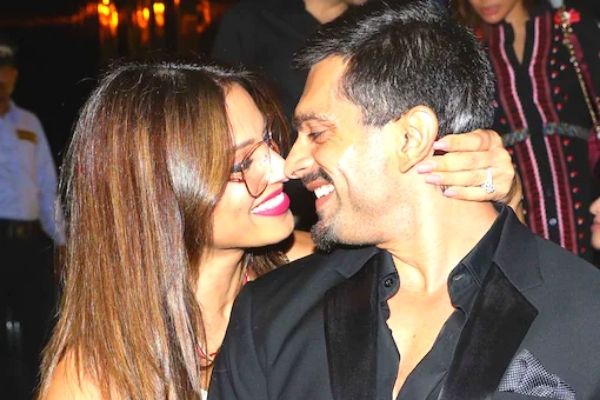 Karan Singh Grover and Bipasha Basu got married on 30 April 2016. Karan Singh Grover had been married twice before, and both of them had got married. His first marriage was to Shraddha Nigam in 2008, while the second marriage was to Jennifer Winget in 2012.
Bipasha herself has confessed that initially, her parents were not ready for the marriage because Karan had already two failed marriages. Bipasha is almost three years older than Karan Singh Grover.
Neha Dhupia and Angad Bedi
Neha Dhupia and Angad Bedi surprised all their fans by announcing their marriage suddenly in 2018. It was reported in some media that Neha was 3 months pregnant at the time of marriage. Neha and Angad currently have two children. Neha Angad is almost two and a half years older.
Amrita Singh and Saif Ali Khan
Amrita Singh and Saif Ali Khan were poles apart but still, they managed to get married. It was not only the age barrier that set the couple apart but a few other things too. Saif was trying to make his mark in Hindi cinema while Amrita was an established star when both met.
When they got married in 1991, they were only 21 years old, and Amrita was 33 years old. Both have two children in which daughter Sara Ali Khan is elder and son Ibrahim Ali Khan is younger. In 2004, Amrita Singh and Saif Ali Khan got divorced and later, Saif married Bollywood superstar Kareena Kapoor.
Katrina Kaif and Vicky Kaushal
One of the most talked-about weddings of last year was the marriage of Bollywood actress Katrina Kaif and actor Vicky Kaushal which took place on 9 December 2021. This marriage was very much in the limelight and discussion due to many reasons, and one of those reasons was the age gap between the two.
Katrina is almost five years older than Vicky. Praising Katrina, Kangana Ranaut said that it feels good when Bollywood's iconic actresses try to break any conventional things.
Archana Puran Singh and Parmeet Sethi
Archana Puran Singh, Bollywood actress and now special judge of The Kapil Sharma Show, was married to Parmeet Sethi in 1992. Archana was married before, which was unsuccessful and got divorced very quickly. Archana had confessed on Kapil Sharma's show itself that there was a lot of uproar in both of their houses after marriage.
Archana is almost four years older than Parmeet Sethi, but this age gap has never come in front of her and is leading a happy married life for about 30 years. The couple has two sons.
Zarina Wahab and Aditya Pancholi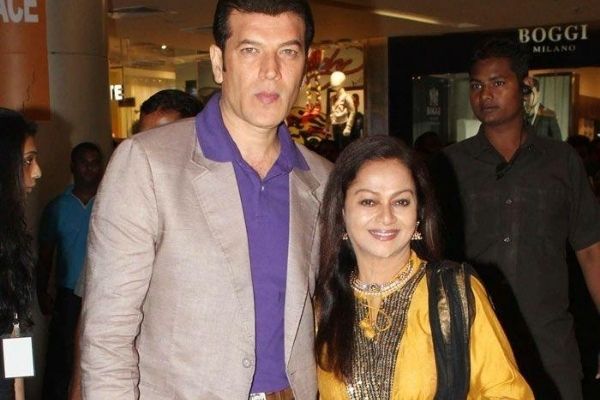 Zarina Wahab was a well-known Bollywood actress of the 80s, and even today, she appears in many films, mainly in the role of mother. In 1986, Zarina married Bollywood actor Aditya Pancholi.
Then Aditya was 21 years old while Zarina was 25 years old. Aditya and Zarina's son Sooraj Pancholi is also an actor who has appeared in many Bollywood lead roles. They also have a daughter named Sana Pancholi.
Urmila Matondkar and Mohsin Akhtar Mir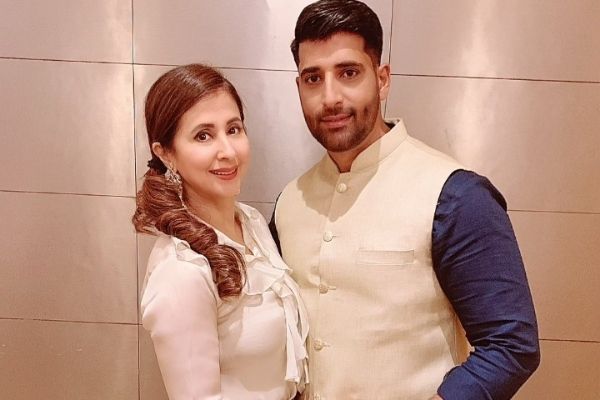 Rangeela girl Urmila Matondkar married Kashmiri businessman and model Mohsin Akhtar Mir in 2016. Urmila, who recently turned 48, is almost ten years older than her husband, Mohsin.
Both got married in a very private ceremony in Mumbai, and currently, the couple has no children.
Nargis Dutt and Sunil Dutt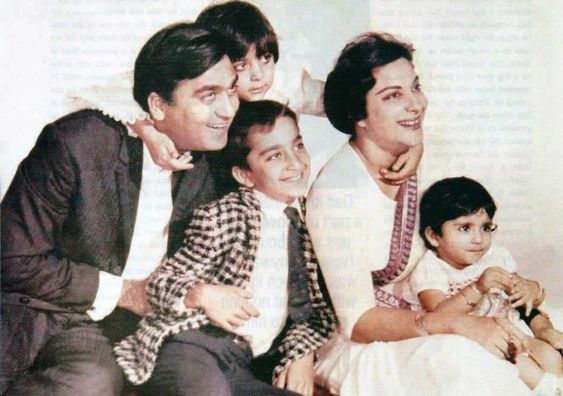 The love story of Sunil Dutt and Nargis is no less than a filmy love story. During the shooting of Mother India, Sunil Dutt saved Nargis from being caught in the fire and only after that love start between the two.
Both of them kept their love hidden from the world for many days, and in 1957, both of them got married in a very private way.
If we talk about age, there was not much difference between the two. Nargis was only five days older than Sunil Dutt.
Mehr Jesia and Arjun Rampal
Former supermodel Miss India and actress Mehr Jesia and Arjun Rampal ended their 21-year marriage in 2019. She was a supermodel of her time, and Arjun was also a supermodel later. He started his career in Bollywood as an actor.
Mehr is almost four years older than Arjun. The couple has two daughters who are staying with Mehr after marriage.
Anushka Sharma and Virat Kohli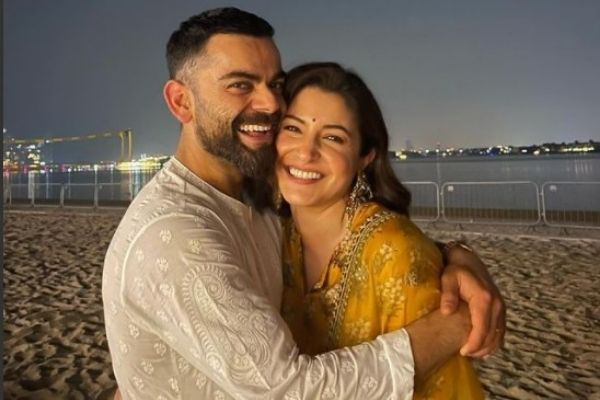 Bollywood actress Anushka Sharma married former Indian team captain Virat Kohli in 2017, and both have a daughter together. Anushka and Virat's marriage and personal life have always been in the news as both are massive names in their respective fields. Although there is not much difference between Anushka and Virat Kohli, Anushka is six months older than Virat.
Preity Zinta and Gene Goodenough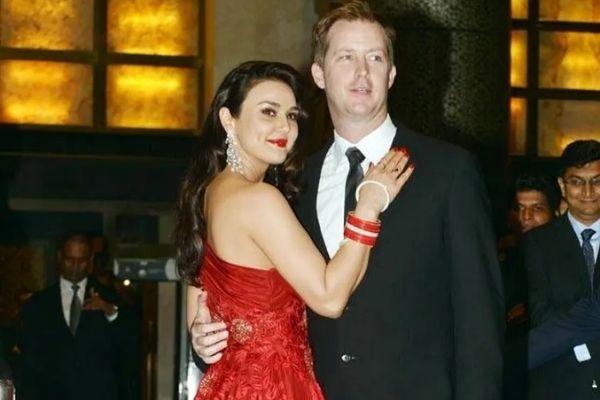 On February 28, 2016, Preity Zinta married her longtime beau, Gene Goodenough. In Los Angeles, the couple married in a Hindu wedding ceremony.
Gene was one of the critical eyewitnesses who supported Preity when she filed a molestation case against her ex, Ness Wadia, for molesting her at the Wankhede stadium.
While the exact age difference is not reported anywhere, Preity is a few months older than her husband, Gene Goodenough.
Kashmera Shah and Krushna Abhishek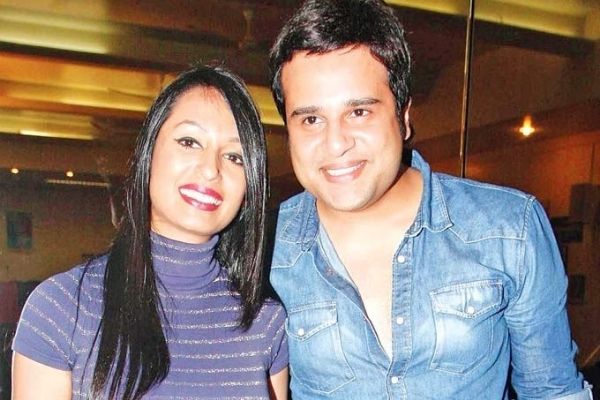 The next couple on the list of Bollywood Actress Who Married Younger Man is Kashmera and Krushna.
Sexy siren Kashmera Shah got married to actor and comedian Krushna Abhishek in 2013. Kashmera got married to Hollywood producer Brad Listermann in 2002, and the couple got separated in 2007.
Krushna and Kashmera got into an affair after both started working together, and in 2013 both got married secretly. Kashmera is almost 12 years older than Krushna.
Monalisa and Vikrant Singh Rajpoot
The last couple on the Bollywood Actress Who Married Younger Man list is Vikrant Singh Rajpoot and Monalisa.
Monalisa is a well-known television actress and also appeared in movies. She rose to prominence as a result of her work on the show Nazar. She is married to Vikrant Singh, and the couple just celebrated 5 years of marriage. The actress expressed her pleasure on social media, and they are pictured twinning in red dresses. She is 4 years older than her husband.
Conclusion
So these were 17 Bollywood Actress Who Married Younger Man and broke the stereotype. hope you have enjoyed the piece of content and if you have any suggestions then you can write to us.