Bhasha Sumbli is an actress and assistant director who has worked on films such as Chhapaak (2020) and The Kashmir Files (2022). She is in news because of her superb performance in The Kashmir Files directed by Vivek Agnihotri.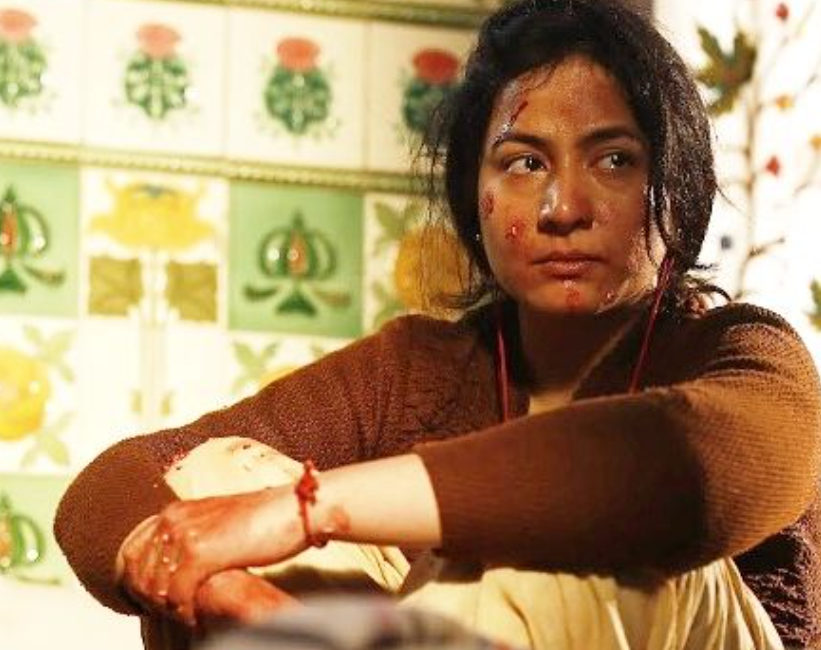 Standing tall among the veteran cast members of 'The Kashmir Files' is a face that few people have heard of.
Bhasha Sumbli Wiki/Biography
Name
Bhasha Sumbli
Profession
Actress, Theatre Director, and Theatre Artist
Religion
Hindu
Caste
Pandit
Original from
Kashmir
Father
Agni Shekhar (poet and writer)

Mother
Kshama Kaul (writer and political activist)
Grown-up
Delhi
Education
National School Of Drama
Marital status
Married
Husband Name
Sunil Soni
Height
Centimeters– 168 cm
Meters– 1.68 m
Feet & inches– 5' 6"
Weight
55 Kg Approx
Eye color
Black
Hair
Black
Details and career
Although the person behind the persona of 'Sharda Pandit' is not a household name, Bhasha Sumbli has emerged as the face of the Kashmiri Pandits' genocide as a result of his depiction of the figure.
Much like the eerie emotions on the poster of 'Sharda Pandit,' Bhasha's involvement in the film shreds everyone's psyche. Sharda is Pushkar Nath's (Anupam Kher) daughter-in-law in the film. She has very few sentences in the film, but her emotional passages leave everyone stunned and are crucial to the plot.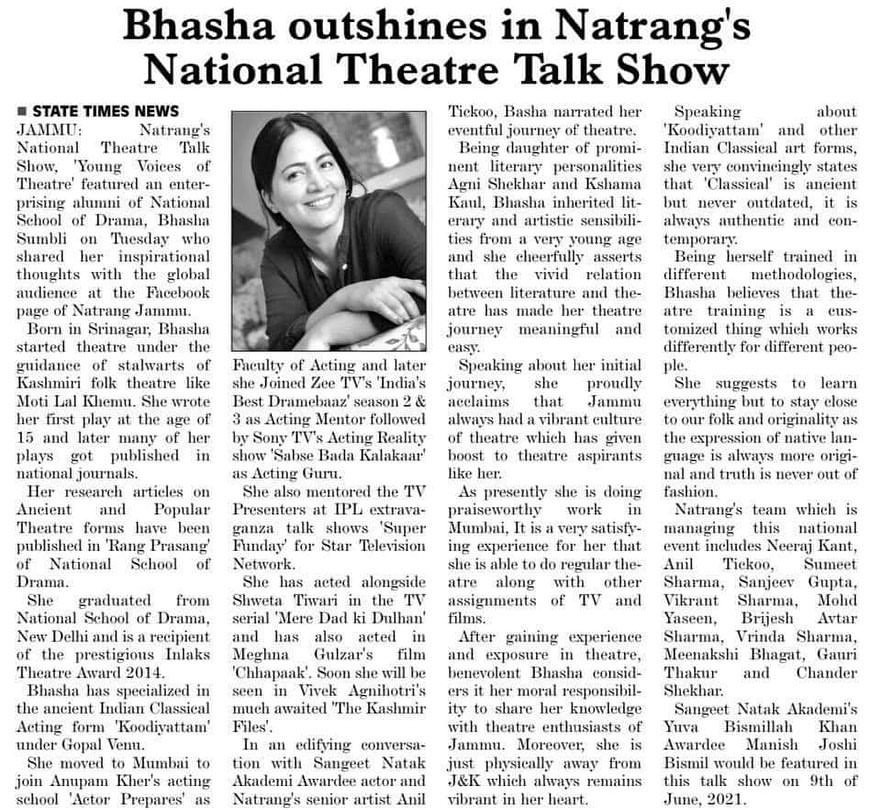 She plays the widow of telecom engineer B.K. Ganjoo, who was slain while hiding in a drum, and Sharda is forced to eat the blood-soaked rice, a true storey that occurred in Srinagar's Chhota Bazaar neighborhood in March 1990.
In the film's final scene, she plays Girija Tickoo, who was gang-raped and slashed with a carpenter's saw.
Bhasha, a displaced Kashmiri Pandit who was last seen in 'Chhapak' and The Kasmir Files grew up in a migrant camp in Delhi amid trauma and despair, where she witnessed people fighting for bread and blankets.
She began composing theatre plays at a young age. At the age of 15, she wrote her first stage play. Some of her plays have been published in national journals.
She wrote a few pieces on historic and popular theatre forms while studying at the NSD, which were published in the NSD magazine "Rang Prasang."
The Kashmir Files
In an interview, she stated "I didn't do anything. It was an inner representation of the pain I had grown up with. I didn't do much to get Sharda out. I read and reread it, and it was still inside of me. We know the victims and their anguish, so I didn't have to act; it just came out spontaneously."
Reliving the horrible massacre, according to Bhasha Sumbali, was extremely traumatizing. Basha couldn't deal with her emotions while filming one of the most heartbreaking parts in the film, having heard accounts about the departure of family members. After an incident on the sets, she had a panic attack and withdrew herself for three days.