Bebe Rexha flaunted her body confidence during a trip to Hawaii on Tuesday, posing in a revealing string bikini for a lovely make-up-free photo.
On vacation, the 32-year-old singer flaunted her ample cleavage and stunning face in a sensual photo. Her décolletage was adorned with gleaming chains, and she was dressed in a red and blue floral string bikini. Her tresses were slicked back from her face after a refreshing dip.
Later, she wore a candyfloss-pink PVC strapless dress with a flowing blonde wig to highlight her amazing contours. The gown featured a daring thigh-high split that revealed a glimpse of her bottom. In December, the Die For a Man singer admitted that she was the "heaviest I had ever been" and that she felt "disgusting in my own body."
'I just weighed myself, and I don't feel comfortable disclosing the weight because I'm embarrassed,' Rexha revealed on TikTok. 'I don't feel comfortable in my own skin, and I don't want to share when I don't feel comfortable.' That's why I haven't been publishing as frequently as I used to in the previous year or so.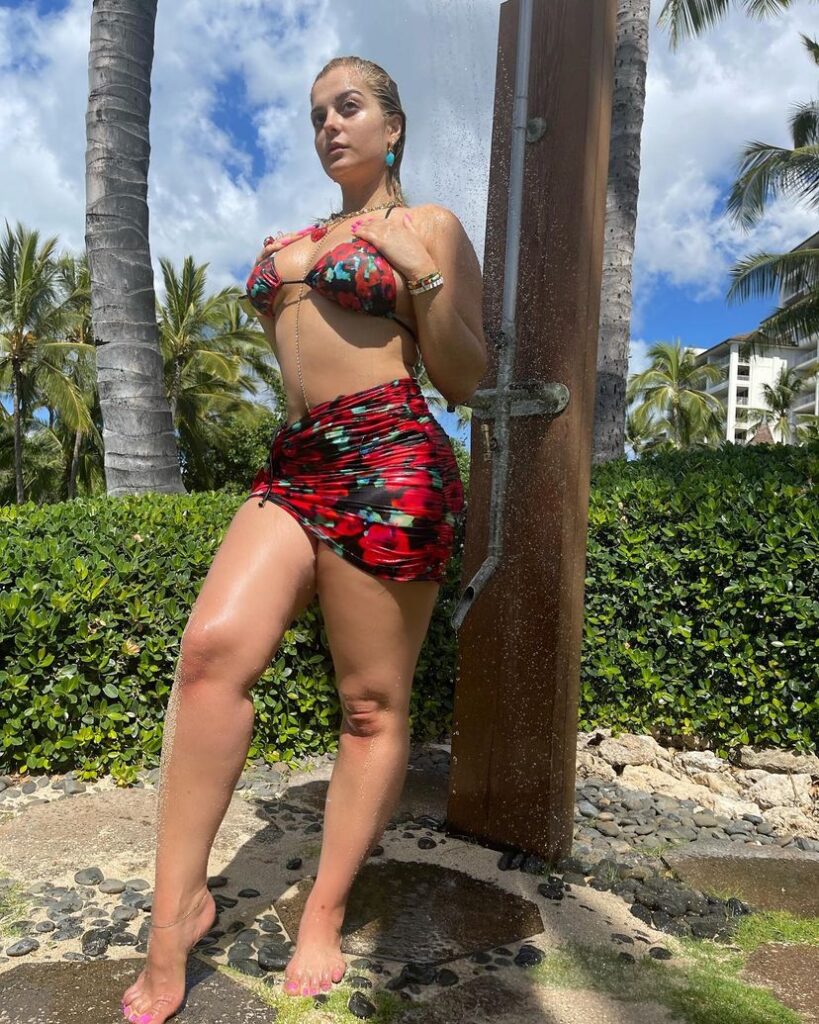 'I believe that all of my body positivity stems from a place of pain and bewilderment, as if I no longer know how to help or love myself.' Bebe (born Bleta) and her fiance, Moving Images Entertainment owner Keyan Safyari, shared a Valentine's Day celebration.
Read- In the midst of Salma Hayek's Throw Back Thursday, Arnold Schwarzenegger and Salma Hayek star in a Super Bowl 2022 commercial
Bebe Rexha intro.
Bleta Rexha was born on August 30, 1989, in New York, United States. She is an American singer, songwriter, and producer who is regarded as one of the scene's new exponents of pop music, a style she frequently combines with R&B and EDM.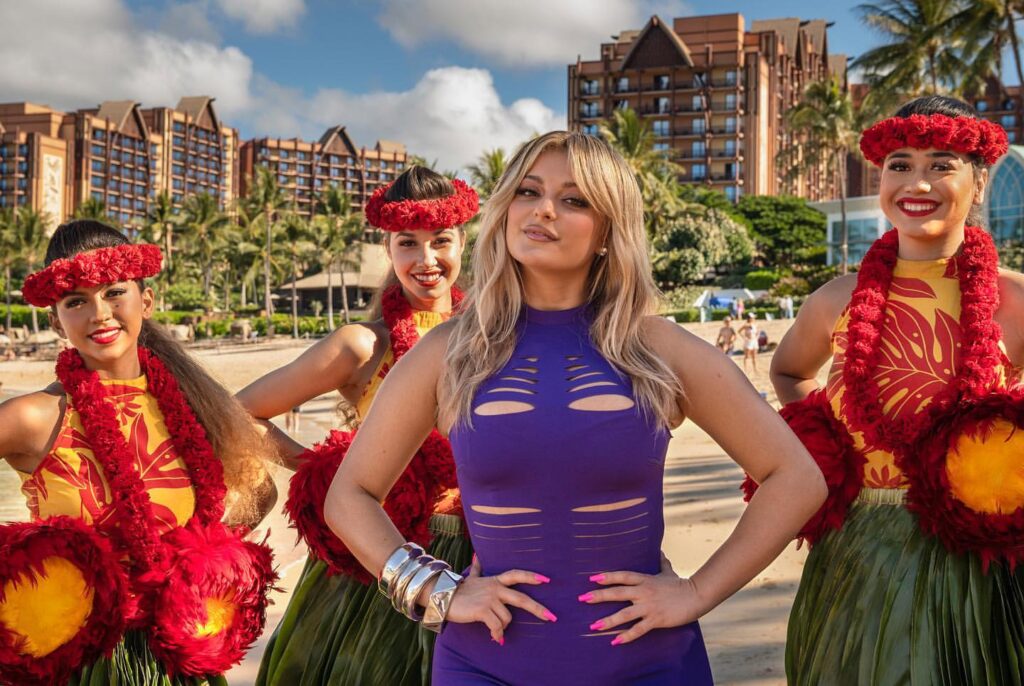 She began her musical career by composing for other artists such as Selena Gomez, Nicky Minaj, Eminem, David Guetta, and Martin Garrix.
She made her debut as a singer in 2010, as a member of the band Black Cards (2010-2012), alongside Fall Out Boy bassist Pete Wentz, and has since gained recognition as a songwriter for songs such as The Monster by Rihanna and Eminem, Hey Mama by David Guetta with Nicki Minaj, and Iggy Azalea's Team. She rose to prominence after working with G-Eazy on Me, Myself, and I and Martin Garrix on In the Name of Love. Bebe Rexha debuted as a solo artist in 2018 with the album Expectations, following the releases of the albums I Don't Wanna Grow Up (2015), All Your Fault, Pt. 1 and Pt. 2 (2017).