Antonia Figueroa, the 26-year-old Coquimbo resident, and model was crowned Miss Universe Chile. The new queen is a Civil Environmental Engineer, and she is well-known for being a Masterchef Chile contestant as well as Chile's representative in Miss World 2016 and Miss Earth 2018.
The contest, which was held for the first time in the city of San Fernando, crowned the replacement for Daniela Nicolás in an event held in the aforementioned commune's roofed stadium.
Apart from fashion and beauty, she is also a martial art practitioner. She recently received her black belt in Taekwondo.
"I am honored to be able to represent my country and women; thank you to everyone who has written to me on social media and shown their support." "A great challenge awaits Miss Universe 2021," Antonia said after winning the title.
Read- Georgina Fleming Kerford: Miss Cayman Islands Universe 2021
It should be noted that the San Fernando representative, Mara José Norambuena, finished second and was also named Miss Global Tourism Chile 2021.
Antonia Figueroa is representing Chile in the Miss Universe 2021 pageant, which is held in Israel.
Read- Tamara Jemuovic: Miss Universe Canada 2021
She has already surpassed 100,000 followers on her Instagram account and currently has 127K followers, to whom she posts daily content.
Let us not forget that Antonia makes makeup videos for her followers and is extremely knowledgeable about the subject.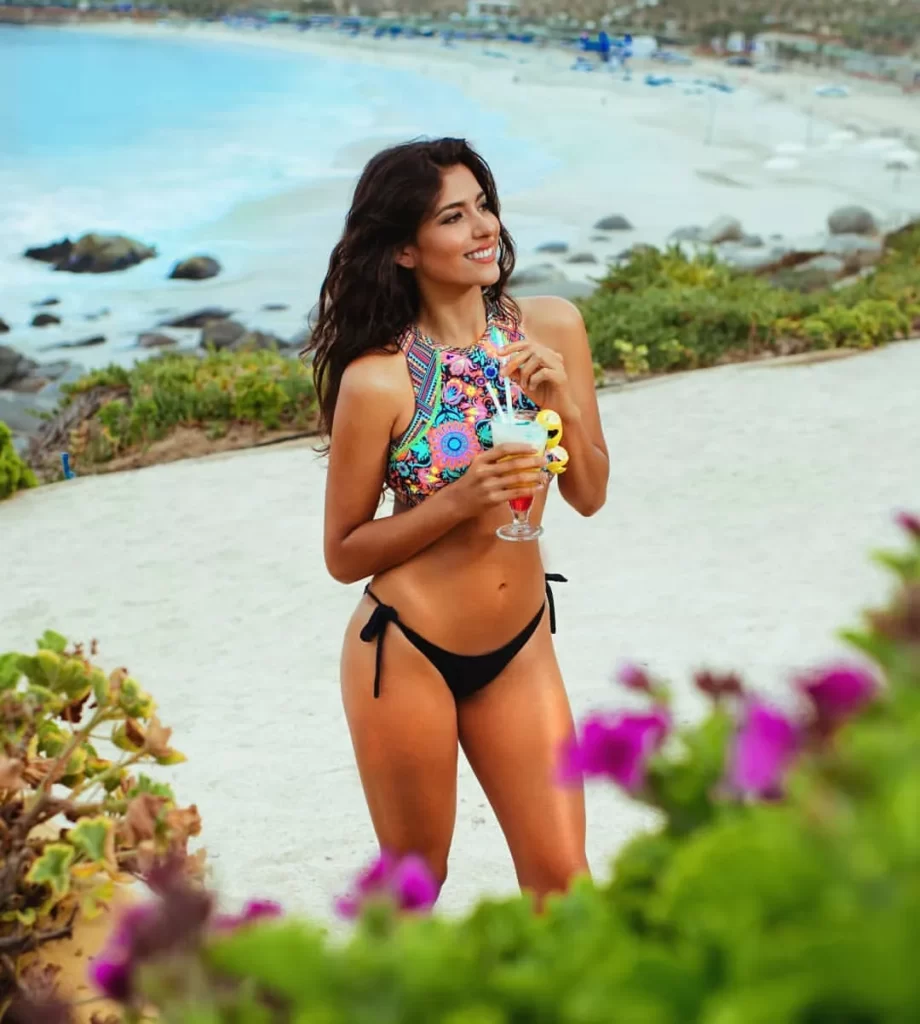 The 26-year-old model, who appeared on MasterChef's fourth season, was one of 16 candidates competing to win Miss Chile and succeed Daniela Nicolás, who represented Chile in Miss Universe 2020 but did not make the top 21.
Read- Teresa Santos: Miss Universe Brazil 2021
The young woman currently wears the Miss Universe Coquimbo crown, following a career in this type of competition that includes her participation in Miss World in 2016, where she finished fourth in the talent category. She won the bronze medal in talent in 2018.
Antonia Figueroa is also an excellent violinist. She is also fluent in English, Spanish, and German.
In terms of her participation in the cooking show, Antonia Figueroa competed in MasterChef Chile 4 and was eliminated in the fourth episode, which aired in 2019.