Anna Gantt is the new victim of the mental pressure that showbiz puts on you due to its demanding nature.
The fashion industry is and continues to be a brutal place, as evidenced by a young model from New York, who tearfully reports on her harrowing experiences at castings on TikTok.
Anna Gantt is only 22 years old, but she has been modeling for seven years. But the young lady has had enough of photoshoots, catwalks, and, most importantly, castings.
The American has posted a video on her TikTok channel in which she describes how toxic the industry is, how tough producers are with some models, and what kind of insane body shaming goes on.
She has posted the video on her TikTok account which you can see by visiting Anna Gantt Tiktok account or watch it here.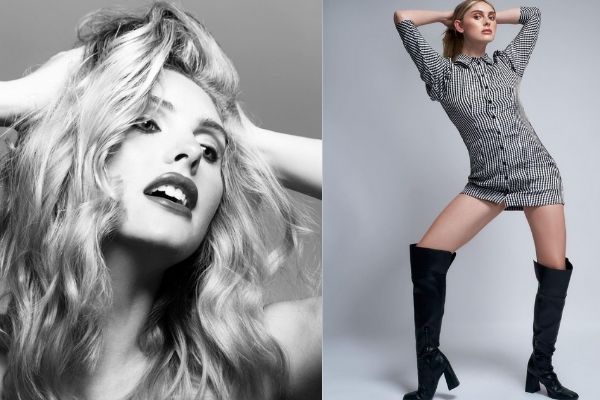 Weeping, she explains in her video that she recently returned from a casting that "hurt her feelings." "I get shit every day because I'm no longer a skeleton and I'm no longer unhealthy," Anna says.
Read- Randall Scott Price: Biological Father of Chris Daughtry Step Daughter Hannah
When she first started modeling in 2014, she wore "size 0 to 2," which translates to 32 to 34. In the meantime, she has overcome an eating disorder and gained nearly 16 kilos in the last five years, so she now wears "size 4 to 6," or 36 to 38 sizes.
She finally feels good in her own skin, but model agencies seem to have other ideas: "I'm too thin for plus size, I'm too fat for whatever the hell standard size 0 should be!"
As a result, Anna comes to a firm conclusion about the fashion capital of New York: "Living in this city gives you a bad vibe. (…) Crap modeling, Crap fashion, Crap this industry!"