Akomo Minkata won the Miss Universe Cameroon 2021 and she is representing her country in Miss Universe 2021 in Israel. But Akomo Minkata is a known name in the pageant world and also a popular face back in her country. She has more than 55k followers on her Instagram account.
She has also founded Angels & Queens which focuses on empowering girl children. She is an Advocate and Entrepreneur. She can speak English and German.
She has founded 'ARCHANGEL SKIN' that produces handcrafted skincare products for all skin tones or types. She won Miss West Africa Cameroon 2015/2016 in October 2015 and went to compete in Miss Cameroon in 2016.
Akomo Minkata finished as the fourth runner-up in Miss Cameroon in 2016 but eventually got a chance to represent her country in Miss World 2017 which was won by Miss India Manushi Chillar. Cameroon returned to Miss World completion after skipping 2016 Miss World.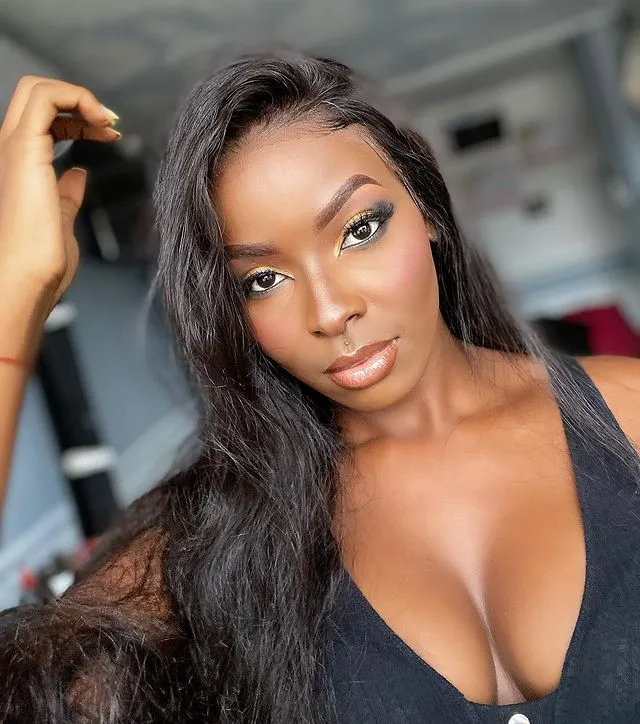 Minkata Akomo Michèle Ange Sandra was crowned Miss Cameroon in 2016 after finishing fourth in the final phase of the Miss Cameroon competition on July 30, 2016, in Yaoundé. The winner of the title, Julie Cheugueu Nguimfack, was dismissed by the Miss Cameroon Organizing Committee for failing to serve the cause of "National unity in the service of peace and development."
Read- Marady Ngin: Miss Universe Cambodia 2021
Akomo Minkata Ange, Michèle Sandra was the fourth runner-up in the Miss South West 2016 pageant. She was chosen because the first runner-up resigned and the second and third runners were unavailable.
Michèle-Ange Minkata represented her country again in Miss Asia Pacific 2019 that was held in Pasay, Philippines. She finished in the top 25.
Read- Elena Danova: Miss Universe Bulgaria 2021
Akomo holds a Bachelor of Laws degree and aspires to be an Ambassador for her International Cooperation.
Her hobbies include singing, dancing, basketball, and traveling. She enjoys all types of music and plays the piano. Akomo has participated in primary school campaigns to educate students about the dangers of drug and alcohol abuse.
Read- Teresa Santos: Miss Universe Brazil 2021
She was also a Goodwill Ambassador for the Association "La Colombe," which fights child sexual abuse. 'Live each second as if it were your last,' is my personal motto.